Kuchl
Naturbadesee

Bürgerausee-Kuchl
Bürgerausee-Kuchl
Naturbadesee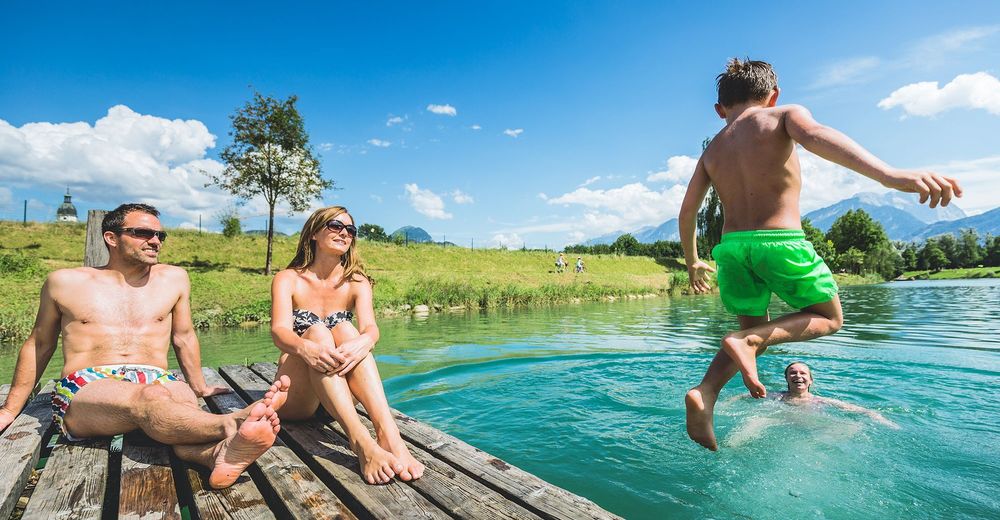 © rohrbacher16 - Markus Rohrbacher
© rohrbacher16 - Markus Rohrbacher
© TVB Kuchl / www.kuchl-info.at - Markus Rohrbacher
© TVB Kuchl / www.kuchl-info.at - Markus Rohrbacher
© rohrbacher16 - Markus Rohrbacher
© Rohrbacher15 - Markus Rohrbacher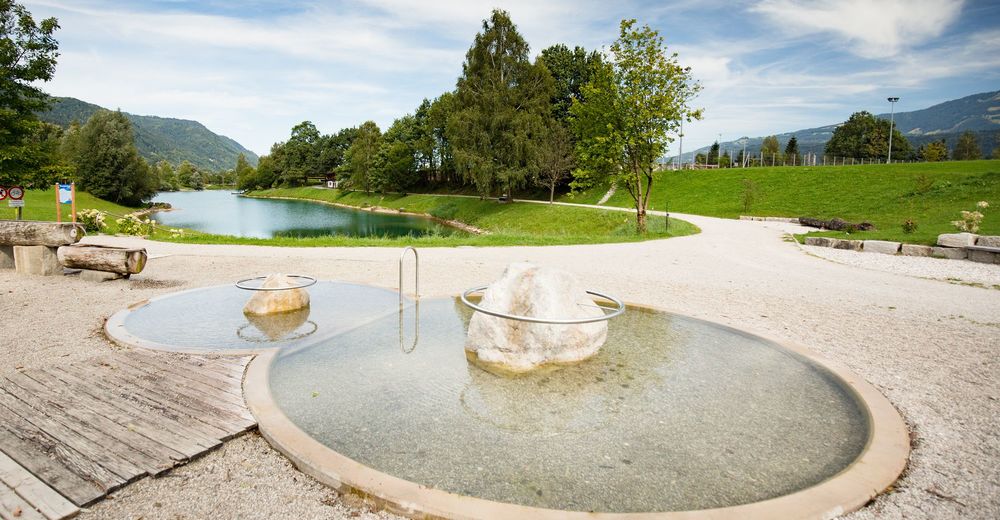 © Rohrbacher15 - Markus Rohrbacher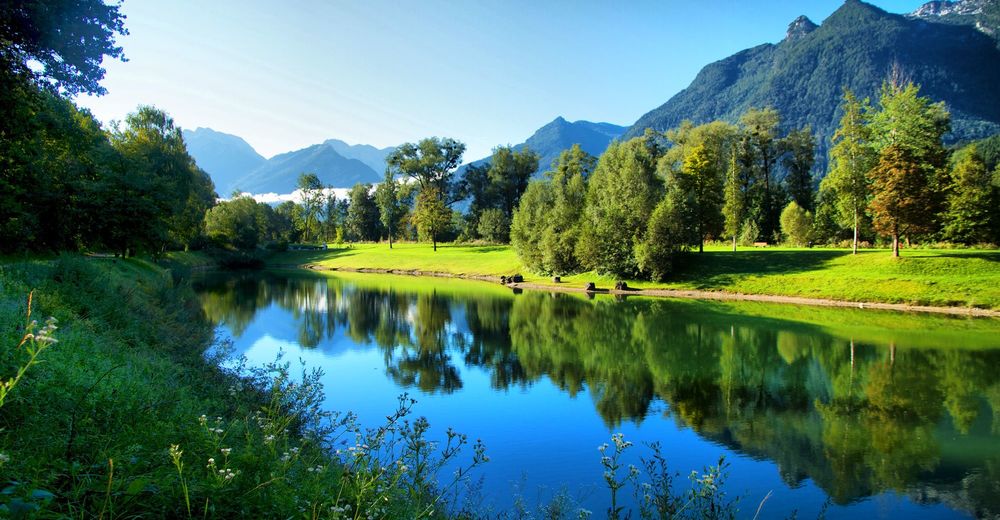 Bürgerausee-Kuchl
Mitten im Zentrum von Kuchl liegt eine grüne Oase - die Freizeitanlage Bürgerausee
Hier verbringt die ganze Familie abwechslungsreiche Sommertage. Das klare Wasser, die weichen Liegewiese und zahlreichen Freizeit-Attraktionen garantieren am Bürgerausee Erholung und Spaß für alle Altersstufen.
Angebote am Bürgerausee
ausgedehnte Liegeflächen mit schattenspendenden Bäumen rund um den See
großer Kinderspielplatz mit Schaukeln, Klettermöglichkeiten, Sandplatz, uvm.
Kiesplatz am Wasser mit Wasserspielgeräten
Sprungturm und Seilschwung am See
Beach-Volleyball-Platz und Skaterpark
Kneippanlage mit Therapiestiege und Wellenliegen
Kiosk mit Getränken, Imbissen und Eis
Umkleidekabinen und Toiletten
Prices
Der Bürgerausee ist kostenfrei zugänglich.
---
Subsurface of bathing area
Sandy
Rocky
Infrastructure
Changing cubicles
WC facilities
Accessible by public transport
Car parks
Gastronomy (restaurants, cafés)
Type of lounge area
Meadow
Shady areas
Jetties
Sports offer
Water facilities (slide, diving board etc.)
Fishing
Children & families
Small/children's bathing area
(Sand) play areas
---
Contact
Tourismusverband Kuchl
Markt 25, A-5431 Kuchl
Telephone

Fax

Homepage
Size
Sea level

460 m

Surface

0.022 km²

Depth

4 m
Opening times
Inmitten des Zentrums von Kuchl befindet sich der Bürgerausee, der besonders in den Sommermonaten für Abkühlung sorgt. Rund um den See befindet sich eine große Freizeitanlage bei freiem Eintritt: Abenteuer-Kinderspielplatz, Kiesplatz mit Wasserspielgeräten, Sprungturm, Beach-Volleyball, Skaterpark, Calisthenis-Anlage, Kneippanlage, Kiosk mit Getränken und kleinen Imbissen.
---
Find Accommodation Kuchl
93 Hotels, Holiday apartments...
175 Offers and All-inclusive prices
Events
15.08.

27.11.

07.10. - 09.10. every day