Naturbadesee Königsdorf
Naturbadesee
© Gemeinde Königsdorf / www.koenigsdorf.at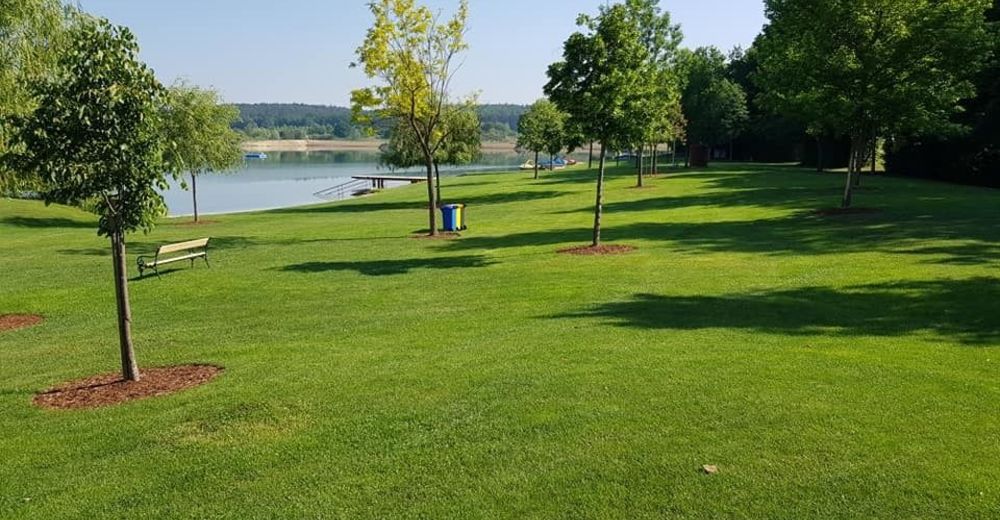 © Mario Trinkl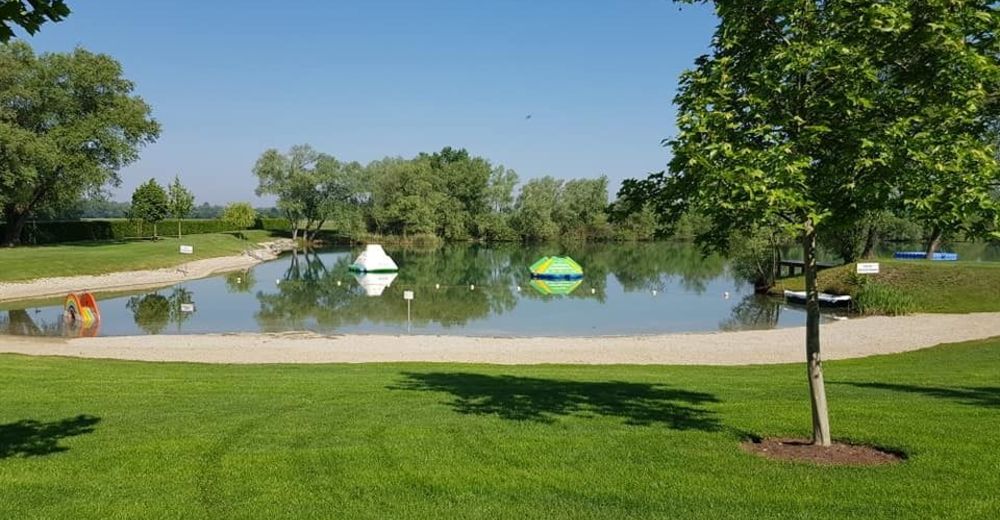 © Mario Trinkl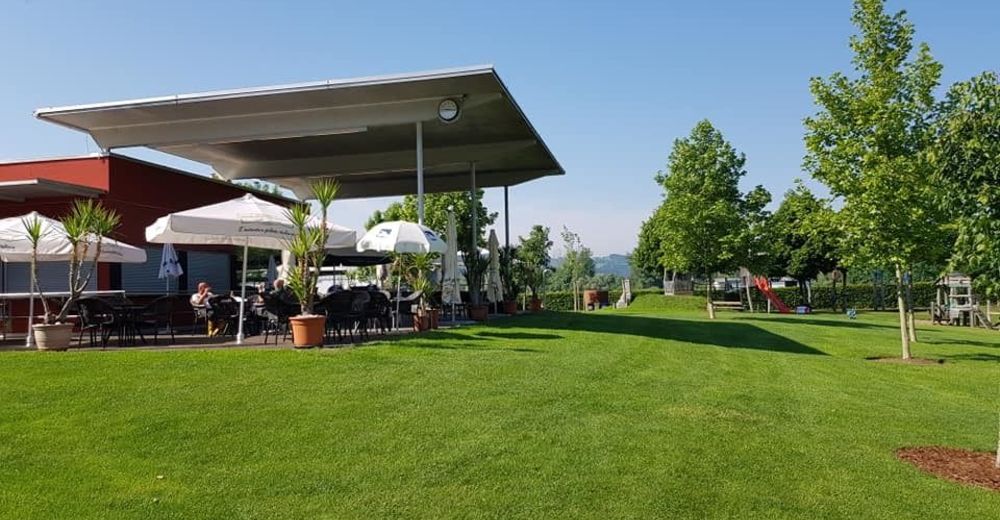 © Mario Trinkl
© Gemeinde Königsdorf / www.koenigsdorf.at
© Gemeinde Königsdorf / www.koenigsdorf.at
© Gemeinde Königsdorf / www.koenigsdorf.at
Naturbadesee Königsdorf
Naturbadesee Königsdorf
Saisonstart am 29. Mai 2020. Der Naturbadesee von Königsdorf ist der ideale Freizeitort für Sonnenanbeter, Sportler und Erholungssuchende. 3 ha Badezone mit einem tiefblauen, sauberen Wasser sowie 1,5 ha Liegefläche bringen jeden Gast ins Schwärmen.
Auf den zwei Beach-Volleyballplätzen, einer riesigen Spiel- und Sportfläche kann sich jedermann so richtig austoben. Zwei schwimmende Inseln, eine Kleinkinderrutsche, das Wasserspielgerät "ICE Tower XL" ergänzen die Attraktionen am See.
Natürlich kommen auch durstige und hungrige Gäste bei uns nicht zu kurz - ein modernes Seebuffet mit kulinarischen Köstlichkeiten, wo auch das Preis/ Leistungsverhältnis stimmt, sorgt auf einer großen, überdachten Terrasse für Wasserspielanlage können ab Saisonstart erkundet werden.
Ein neues Highlight ist der ausgedehnte Abenteuerspielplatz. 2015 errichtet, spielt er alle Stücke für die kleinen Badegäste - eine Nestschaukel, ein Klettergarten (Seildschungel) mit vielen Türmen und eine Rutsche, ein Kriechtunnel mit einem Beobachtungsturm; sowie Sandspielgeräte mit einem großen Sonnensegel und eine Wasserspielanlage können ab Saisonstart erkundet werden.
Information: Gemeinde Königsdorf Tel. 03325/2266, www.koenigsdorf.at
Öffnungszeiten: 9.00 - 19.00 Uhr
Prices
Eintrittspreise 2020:
Tageskarte 9:00 - 19:00 Uhr: Erwachsene € 4,00/ Jugendliche 10–18 J. € 2,50
Ermäßigung ab 15.00 Uhr: Erwachsene € 3,50/ Jugendliche 10–18 J. € 2,00
Saisonkarten: Erwachsene € 39,- / Jugendliche 10–18 J. € 25,-
Familienkarte: 2 Erw. + Kinder bis 18 Jahre € 75.-
---
Subsurface of bathing area
Gravelled
Muddy
Details
Pool attendant
Non-swimmer's area
keine Hunde erlaubt
Infrastructure
Changing cubicles
WC facilities
Car parks
Gastronomy (restaurants, cafés)
Type of lounge area
Meadow
Shady areas
Jetties
Sports offer
Water facilities (slide, diving board etc.)
Paddleboats
Beach volleyball
Table tennis
Stand-up paddle
Children & families
Small/children's bathing area
Children's slides
(Sand) play areas
Rental service
Parasols
Boat hire
---
Contact
Gemeinde Königsdorf
Dorfstraße 19, A-7563 Königsdorf
Telephone

Fax

Homepage
Size
Sea level

239 m

Surface

0.03 km²

Depth

5 m
Season
29.05.2020 - 08.09.2020
Opening times
09:00 - 19:00 H
---
Find Accommodation Königsdorf
1 Hotels, Holiday apartments...