Hotel Metzgerwirt
6365 Kirchberg/Tirol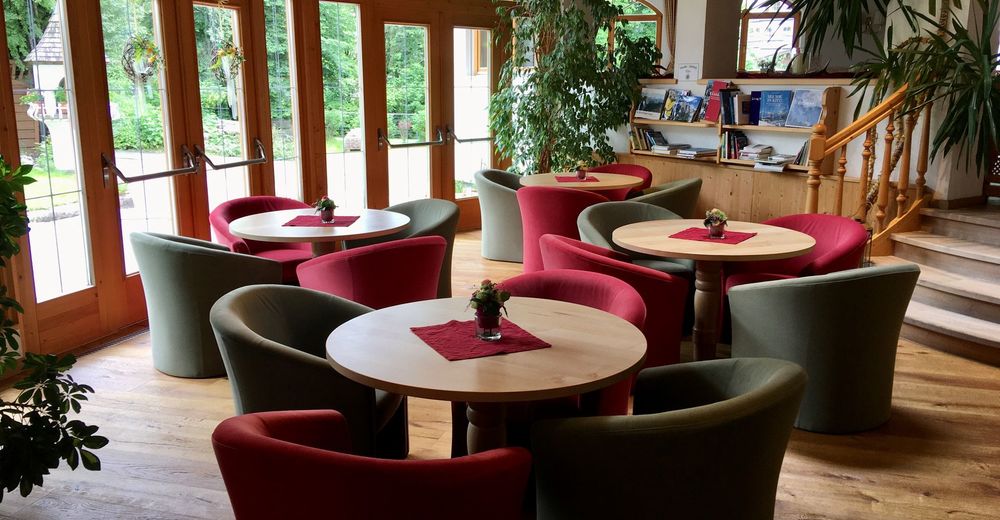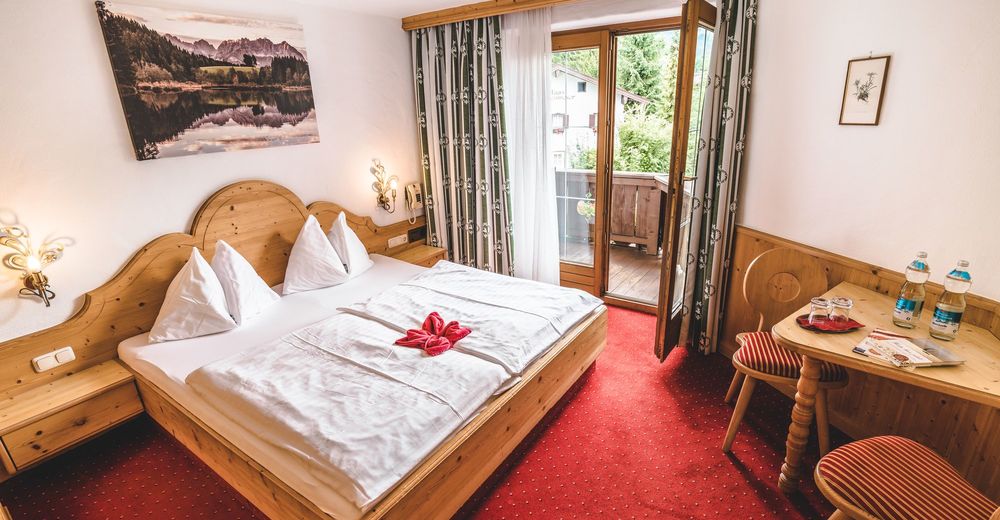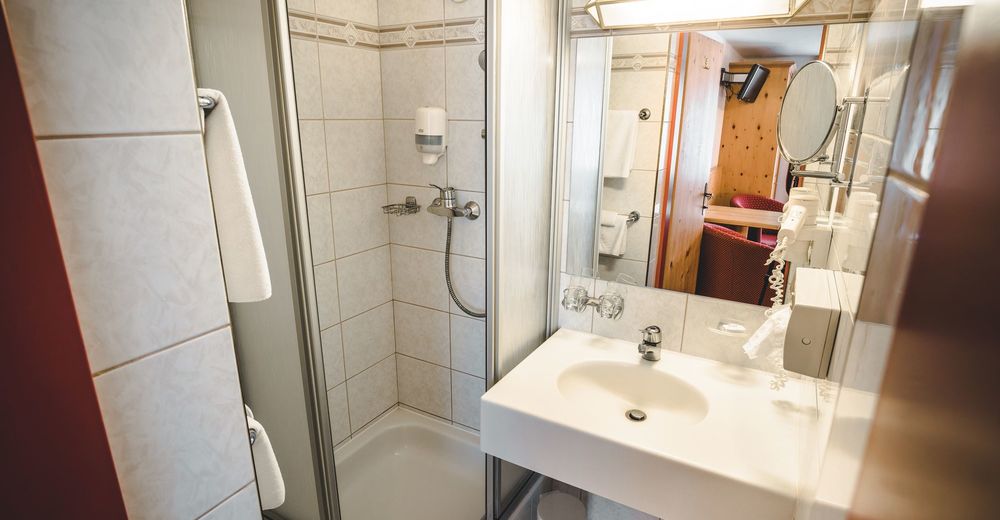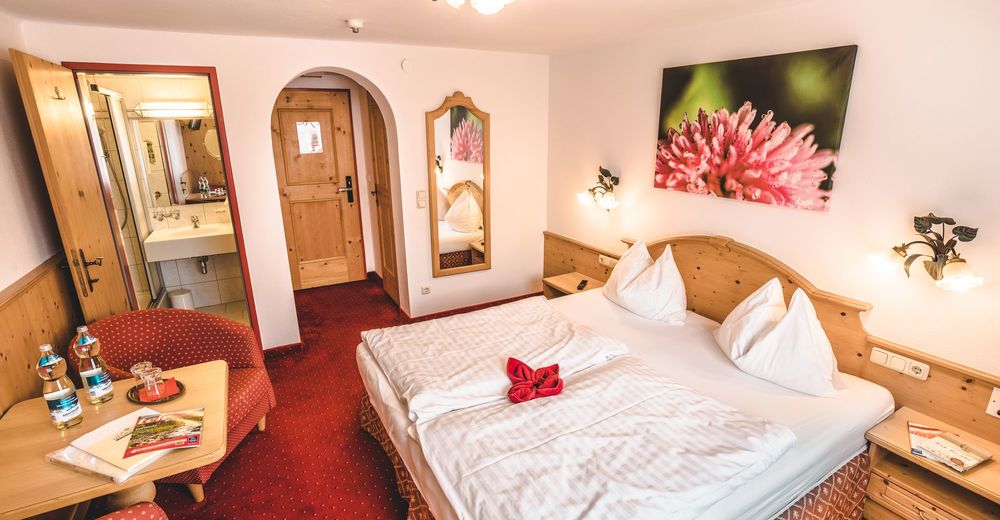 Welcome to Hotel Metzgerwirt
In central yet peaceful location, the 4-star "Metzgerwirt" hotel with its sophisticated ambiance offers rest and relaxation to body and soul after an active day. The lovingly decorated rooms offer everything your heart could possibly desire. You will also enjoy the excellent cuisine, which is based on local products. In summer, a barbecue evening is organized once a week on the beautiful terrace. Enjoy relaxing moments in our sauna and steam bath or jovial gatherings at the cosy hotel bar.
In summer you can join guided cycling tours or hikes to our 500-year old "Legeralm" Alpine pasture hut, followed by an authentic "dairy farm meal".
Comfortable housing
Tirolean tradition
Lovingly decorated rooms, bright and friendly atmosphere, comfortable sofa, satellite TV, hair dryer, room safe.
High-standard single and double rooms.
Wintergarten with bar and restaurant area. Coffee and cake in the afternoon, late-night drinks....
Metzgerwirt Kulinarium
Good food makes your holidays even more special.
Start your day with our great buffet breakfast with local specialties and non-smoking rooms!
4-course dinners incl. salad bar and a choice of 3 main courses
One vegetarian course, once a week Tirolean buffet with typical dishes
NEW: METZGERWIRT GIFTS BASKET (various sizes)
Tirolean speck, sausages, schnaps etc. made in-house. Cheese from the region. Contact us for prizes.
We are happy to make a special gifts basket for you with only home-made products!
*Feel well and get away from it all - that's the motto of our spa area. *
Relax after a day in the great outdoors. Recharge your batteries for another day of skiing or cross-country tours.
Steam bath, massage, infrared cabin, biosauna, finnish sauna, adventure shower, chill-out and fresh air rooms.
Soothing music, massages upon prior booking
Included in the half board rate:
Non-smoking dining rooms
Rich buffet breakfast with the Metzgerwirt specialties corner
skip * 4-course dinner menu of choice incl. salad bar and one dish rich in carbohydrates
Once a week Tirolean buffet with traditional Tirolean dishes and homemade specialties or culinary trip through the Kitzbühel Alps
NEW! Wellness area with Finnish sauna, steam bath, adventure shower, infrared cabin, rest and fresh air room
Free storage room for ski equipment with ski boots' drier
Children's playroom for our youngest guests, Sony Playstation 2 - terminal in the lounge
Metzgerwirt Vacation Info to plan your individual holiday with suggestions for winter hikes, mountain lifts, cross-country skiing tracks and trip destinations in the surroundings.
Free transfer from Kirchberg station to the hotel
Free hotel parking right behind the house
Extra services:
Massage from € 34; sunbed from € 7 / 20 min
Internet station for € 3 / 60 min; W-Lan in the entire hotel
Billiards
Underground car park next to the hotel (7 days / € 22)
Videos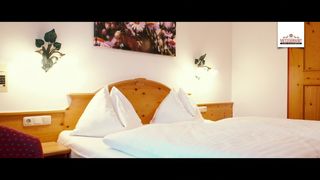 01:04
01:51
Allgemeine Verfügbarkeit
Hotel Metzgerwirt
information on request
available
not available
KW
Mon
Tue
Wed
Thu
Fri
Sat
Sun
1
2
3
4
5
6
7
8
9
10
11
12
13
14
15
16
17
18
19
20
21
22
23
24
25
26
27
28
Offers Summer
Hotel Metzgerwirt
Offers Winter
Hotel Metzgerwirt
Offers including ski pass / Ski packages
7 Nights: 26.11.2021 to 03.04.2022
Enjoy wunderful skiing days in the Kitzbühel-Kirchberg Ski Area and enjoy the hospitality of the Hotel Metzgerwirt Online avaibility and booking - please choose your week: *# 01.12.18...
Prices
Winter Vor- und Nachsaison
26.11.2021 - 20.12.2021
12.03.2022 - 03.04.2022
DZ Gaisberg
(Double Room)
per person / per night
| Half-board
DZ Rossgruber
(Double Room)
per person / per night
| Half-board
DZ Rettenstein
(Double Room)
per person / per night
| Half-board
EZ Gamsbeil
(Single room)
per person / per night
| Half-board
EZ Tanzkogel
(Single room)
per person / per night
| Half-board
Winter Hochsaison (Weihn. und Fasching)
21.12.2021 - 05.01.2022
19.02.2022 - 04.03.2022
DZ Gaisberg
(Double Room)
per person / per night
| Half-board
DZ Rossgruber
(Double Room)
per person / per night
| Half-board
DZ Rettenstein
(Double Room)
per person / per night
| Half-board
EZ Gamsbeil
(Single room)
per person / per night
| Half-board
EZ Tanzkogel
(Single room)
per person / per night
| Half-board
Winter Nebensaison (Jänner)
DZ Gaisberg
(Double Room)
per person / per night
| Half-board
DZ Rossgruber
(Double Room)
per person / per night
| Half-board
DZ Rettenstein
(Double Room)
per person / per night
| Half-board
EZ Gamsbeil
(Single room)
per person / per night
| Half-board
EZ Tanzkogel
(Single room)
per person / per night
| Half-board
Winter Hauptsaison (Februar)
29.01.2022 - 18.02.2022
05.03.2022 - 11.03.2022
DZ Gaisberg
(Double Room)
per person / per night
| Half-board
DZ Rossgruber
(Double Room)
per person / per night
| Half-board
DZ Rettenstein
(Double Room)
per person / per night
| Half-board
EZ Gamsbeil
(Single room)
per person / per night
| Half-board
EZ Tanzkogel
(Single room)
per person / per night
| Half-board
DZ Gaisberg
(Double Room)
per person / per night
| Half-board
DZ Rossgruber
(Double Room)
per person / per night
| Half-board
DZ Rettenstein
(Double Room)
per person / per night
| Half-board
EZ Gamsbeil
(Single room)
per person / per night
| Half-board
EZ Tanzkogel
(Single room)
per person / per night
| Half-board
Payment methods
Bar, Ec, Master- oder VISA Card
Explanatory notes:
Preise pro Person und Nacht im Doppelzimmer oder Suite
Kinderermäßigung auf Anfrage;
Einzelzimmerzuschlag auf Anfrage
ab 6 Übernachtungen gibt es in der Wintersaison einen Rabatt von € 4.- pro Person/Nacht
Room/Apartments
Payment methods

Bar, Ec, Master- oder VISA Card