Keutschacher See
Naturbadesee
© woerthersee.com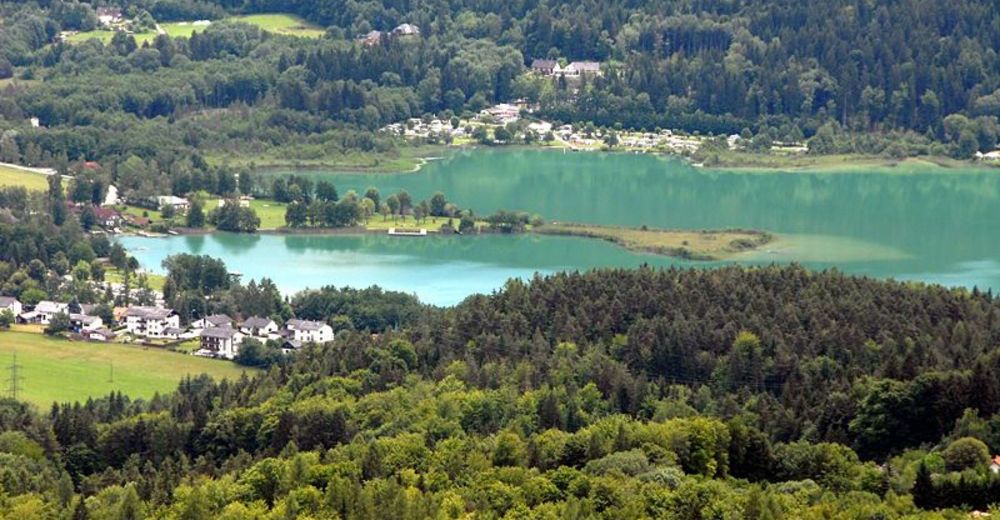 © woerthersee.com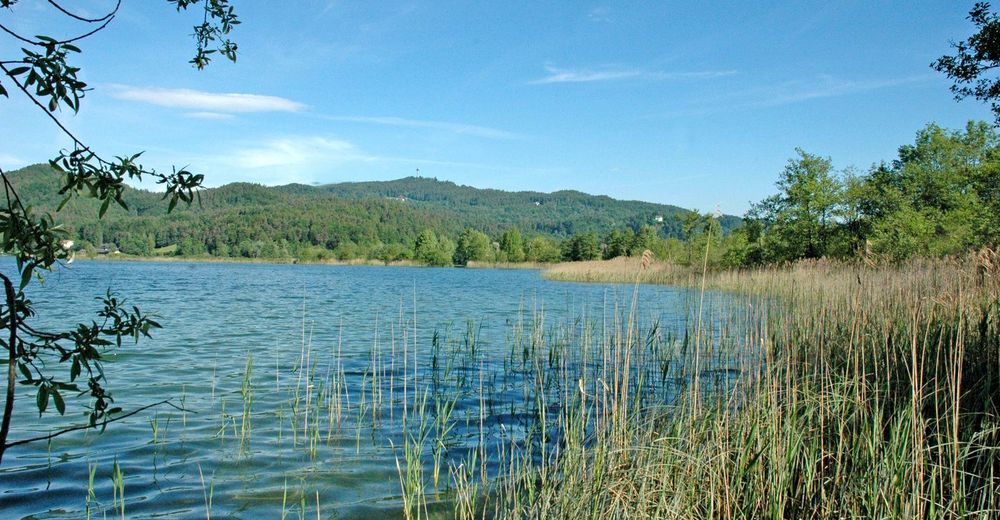 © woerthersee.com
© woerthersee.com
© woerthersee.com
© woerthersee.com
© woerthersee.com
© Mag. Gert Steinthaler, all Rights reserved - Gert Steinthaler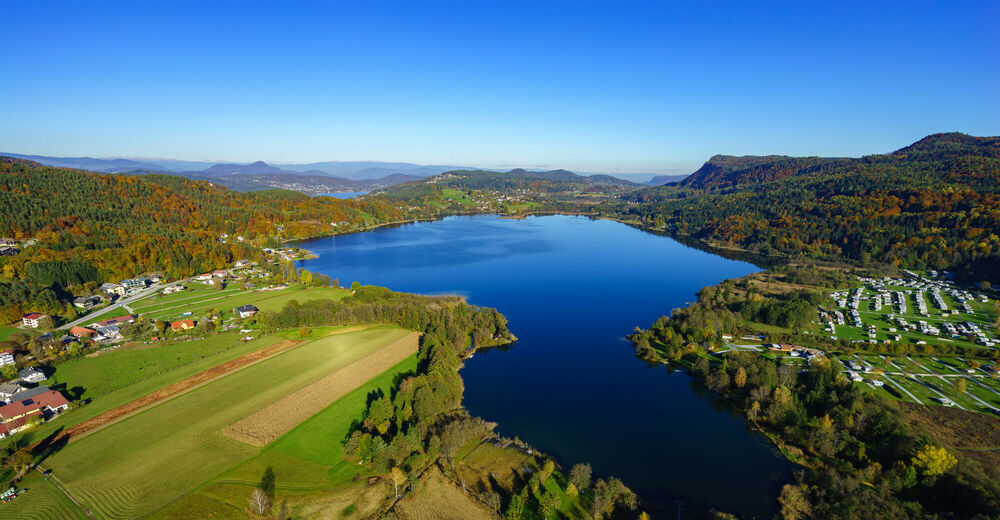 © Mag. Gert Steinthaler, all Rights reserved - Gert Steinthaler
Current information
| | | |
| --- | --- | --- |
| Yesterday, 08:41 | 22 °C | very good |
| | Temperature | Water quality |
Keutschacher See
Im Keutschacher Seental, liegt mit einer Fläche von ca. 1,3 km² der sechstgrößte See Kärntens, der Keutschacher See. Die hohen Wassertemperaturen im Sommer und die am Südufer gelegenen FKK Strände machen den Keutschacher See zu einem beliebten Freizeitziel.
Flachmoore, Feuchtwälder, Wiesen und Seen charakterisieren das parallel zum Wörthersee verlaufende Keutschacher Seental. Im Süden wird das Tal von den Hängen der Sattnitz, im Norden vom Hügelzug des Pyramidenkogels begrenzt.
Sehr gute Badewasserqualität mit Temperaturen über 25 °C. In limnologischer Hinsicht ist der Keutschacher See dem oligotrophen Nährstofftypus mit sehr guter Badewasserqualität zuzuordnen. Die Oberfläche des Keutschacher Sees erreicht in der Sommerzeit sehr hohe Wassertemperaturen mit über 25 °C in der Seemitte, der Uferbereich erwärmt sich noch stärker. Im Herbst kommt es zu einer raschen Abkühlung. Der Keutschacher See ist holomiktisch mit 2 ausgeprägten Zirkulationsphasen im Frühjahr und Herbst.
Strandbad Keutschacher See - Tel 04273 2975
Strandbad Brückler Nord (Keutschacher See) - Tel 04273 2384
Strandbad Brückler Süd (Keutschacher See) - Tel 04273 2773
Strandbad Felsennest (Keutschacher See) - Tel 04273 3047
Strandbad Keuschnig (Keutschacher See) - Tel 04273 2356
Bootsvignetten und -vermietung sind ausschließlich bei Familie Petritz (Bauernhof Petritz, Plaschischen 9, 9074 Keutschach am See, Tel. 04273 2839) zu erhalten.
---
Subsurface of bathing area
Gravelled
Sandy
Details
Pool attendant
Non-swimmer's area
keine Hunde erlaubt
Nudist area
Infrastructure
Changing cubicles
WC facilities
Camping by the lake
Accessible by public transport
Car parks
Gastronomy (restaurants, cafés)
Type of lounge area
Meadow
Shady areas
Sports offer
Sailing/boats
Paddleboats
Fishing
Beach volleyball
Children & families
Toilets with changing facility
(Sand) play areas
Rental service
Sun loungers
Parasols
Boat hire
Specials
Swimming courses
---
Contact
Keutschach Information
Keutschach 1, A-9074 Keutschach
Telephone

Fax

Homepage
Size
Sea level

506 m

Surface

2.7 km²

Depth

12.8 m
---
Find Accommodation Keutschach am See
5 Hotels, Holiday apartments...