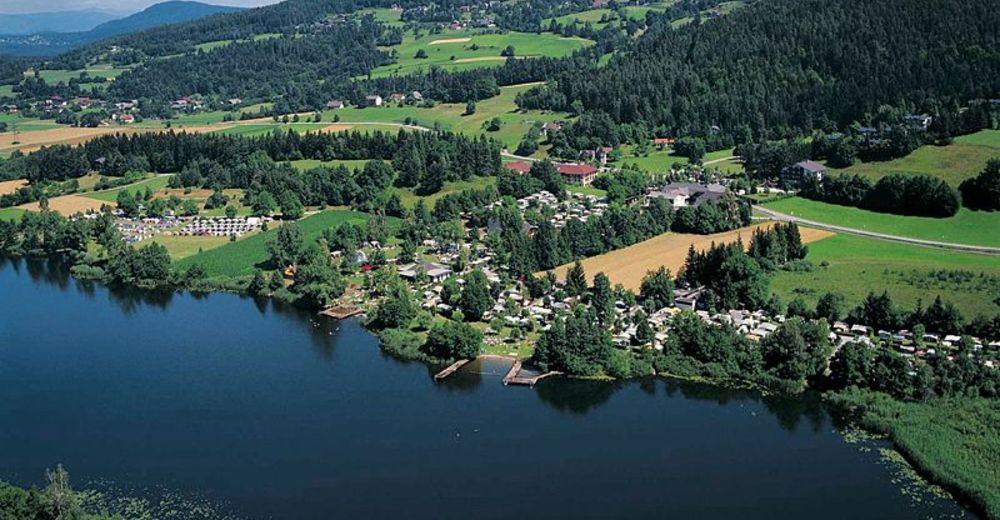 © woerthersee.com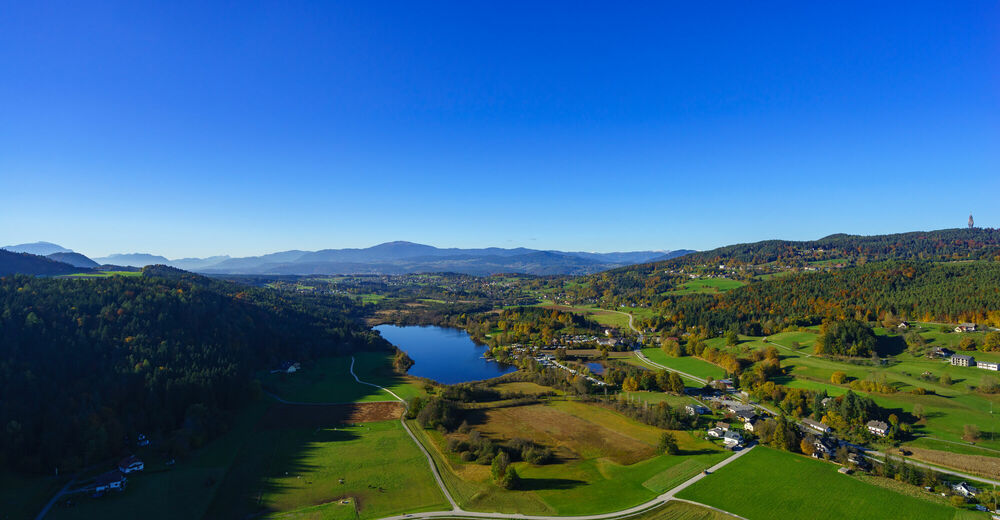 © Mag. Gert Steinthaler, all Rights reserved - Gert Steinthaler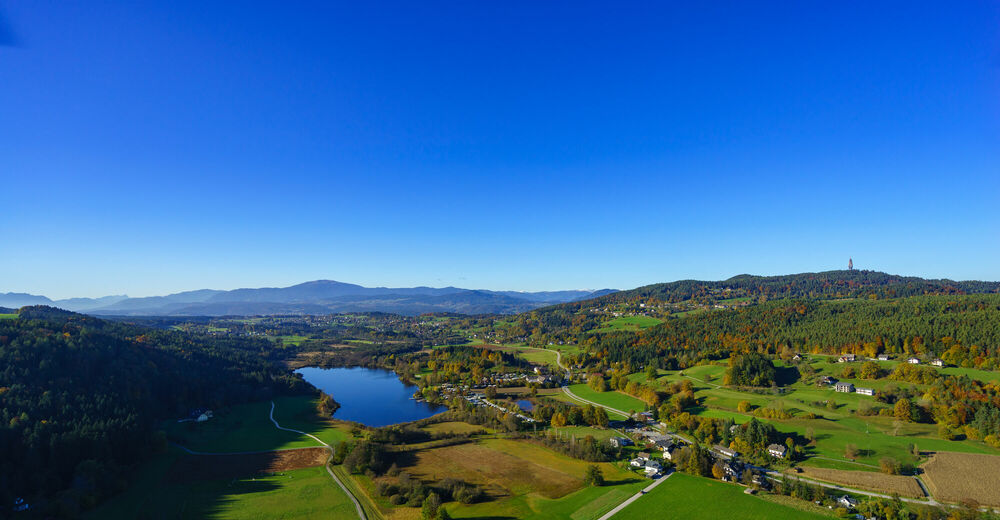 © Mag. Gert Steinthaler, all Rights reserved - Gert Steinthaler
Current information
| | | |
| --- | --- | --- |
| Yesterday, 08:14 | 25 °C | very good |
| | Temperature | Water quality |
Hafnersee
Weitgehend naturbelassene Ufer. Der See liegt in einer flachen Senke in 508 m Seehöhe. Das Seebecken hat eine langgestreckte, rechteckige Form. Es wird durch eine in der Mitte des Sees gelegene Untiefe, an der der Seegrund bis auf 1,8 m gegen die Seeoberfläche ansteigt, in 2 Becken gegliedert. Die maximale Tiefe des Westbeckens beträgt 10 m, die des Ostbeckens 9,1 m. Am Westufer liegt ein ausgedehntes Flachmoor, am Nord- und Südufer befinden sich kleinere, schilfbestandene Verlandungsflächen. Größere Teile des Nordufers werden als Liegewiesen und Badebereiche genutzt, am Nordostufer wurde ein großer Campingplatz errichtet.
Charakteristisch für den Hafnersee ist die bräunliche Wasserfarbe, die durch einen erhöhten Anteil an Huminsäuren verursacht wird. Der Hafnersee ist ein sehr warmer Badesee, bei dem die höchsten Wassertemperaturen in der zweiten Julihälfte auftreten. Der See ist von Mai bis Oktober streng geschichtet, infolge der relativ geringen Tiefe von 10,0 m kann sich allerdings kein typisches Hypolimnion (sehr kalten, untere Wasserschicht; < 4°) entwickeln. Über Grund hat der See im Sommer eine Temperatur von mehr als 10°C. Die Frühjahrszirkulation findet in den Monaten März und April statt, die Herbstzirkulation im November. In der Regel ist der See von Ende November bis März zugefroren, wobei Eisdecken von 40 bis 50 cm auftreten können.
Strandbad Seehotel Hafnersee - Tel +43/(0)4273-2375
---
Infrastructure
WC facilities
Camping by the lake
Car parks
Type of lounge area
Meadow
Shady areas
Children & families
(Sand) play areas
---
Contact
Keutschach Information
Keutschach 1, A-9074 Keutschach
Telephone

Fax

Homepage
Size
Sea level

510 m

Surface

0.16 km²

Depth

10 m
---
Find Accommodation Keutschach am See
5 Hotels, Holiday apartments...