© TVB Wipptal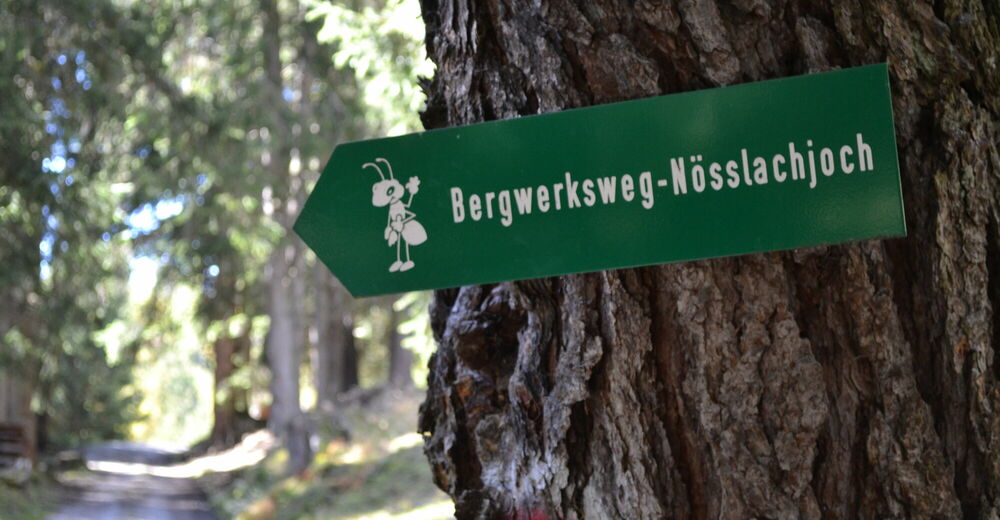 © TVB Wipptal
© TVB Wipptal
© TVB Wipptal
The mine trail in Nösslach starts at the Nösslach hut and leads in a circular hike past several information stations and finally at the former tunnel entrance.
More than 300 million years ago, deeper layers were pushed over young rock layers. This process has only occurred in two places in Austria, in the Pack area and at the Nösslachjoch.
Visitors will experience the special features of the Carboniferous formations. Fossils are shown as well as the coal forest in prehistoric times. In addition, the mining and transport of hard coal is very vividly documented. The construction of the entrance to the Friedrichstollen and the water spring flowing from it bring the past back to life. The beauty of nature on the Nösslacher Berg and the great views round off the experience. An overview board at the Nösslach hut provides information about the individual stations. This hike takes approx. 1 h.
Start at the parking area of the Nösslachhütte, where you can also stop for refreshments.
Contact information
Further information:
https://maps.wipptal.at/v2/de/gdi_winter/2d/-1/...
Enquiries to:
tourismus@wipptal.at
Find Accommodation Gries am Brenner
25 Hotels, Holiday apartments...
Sports provider Gries am Brenner
Webcams