Appartements Pension Elfi
4824 Gosau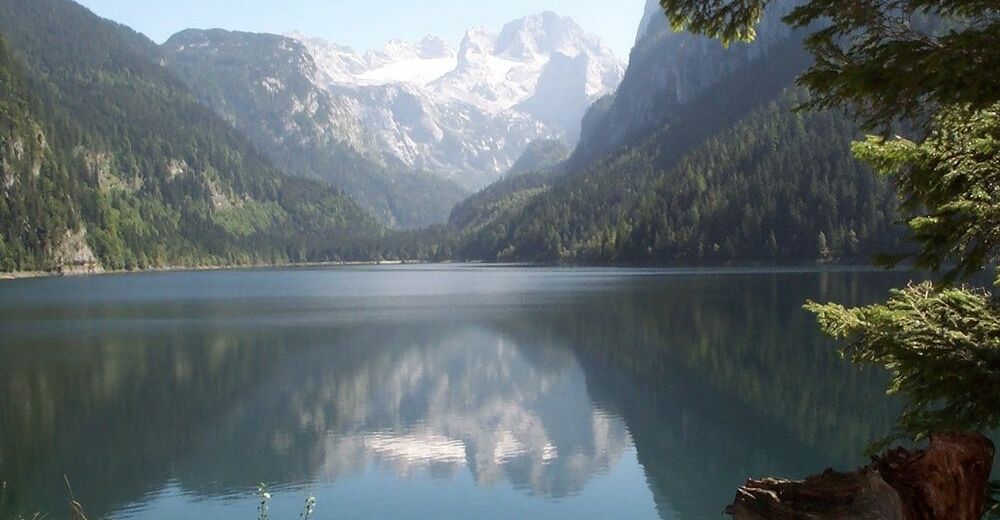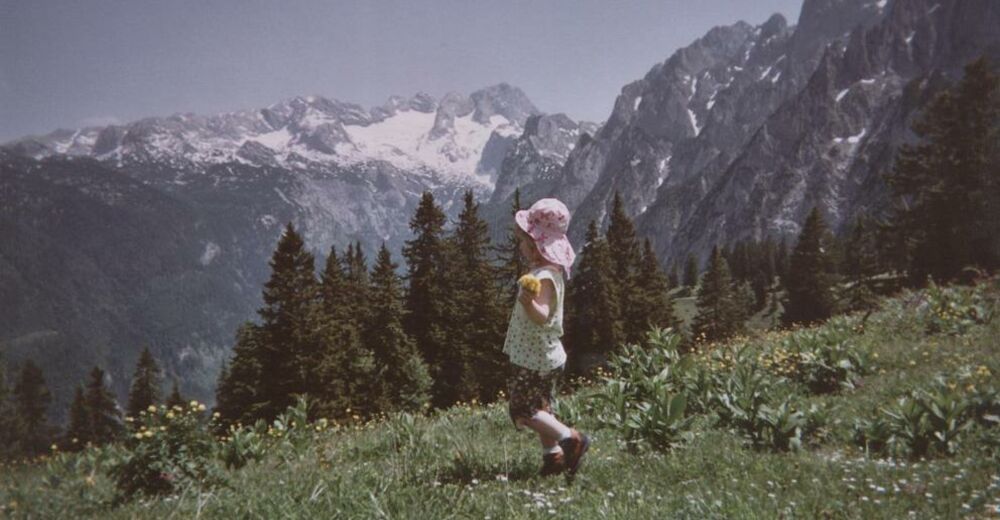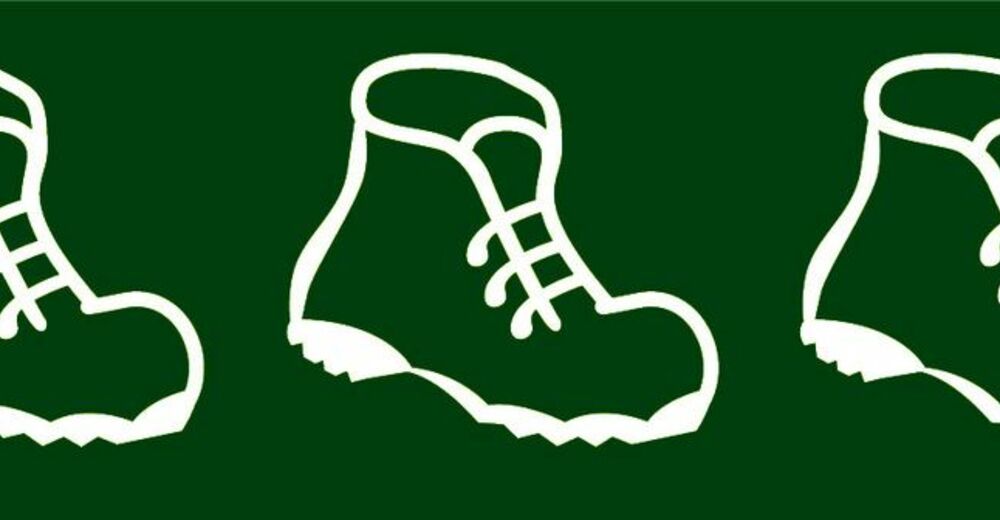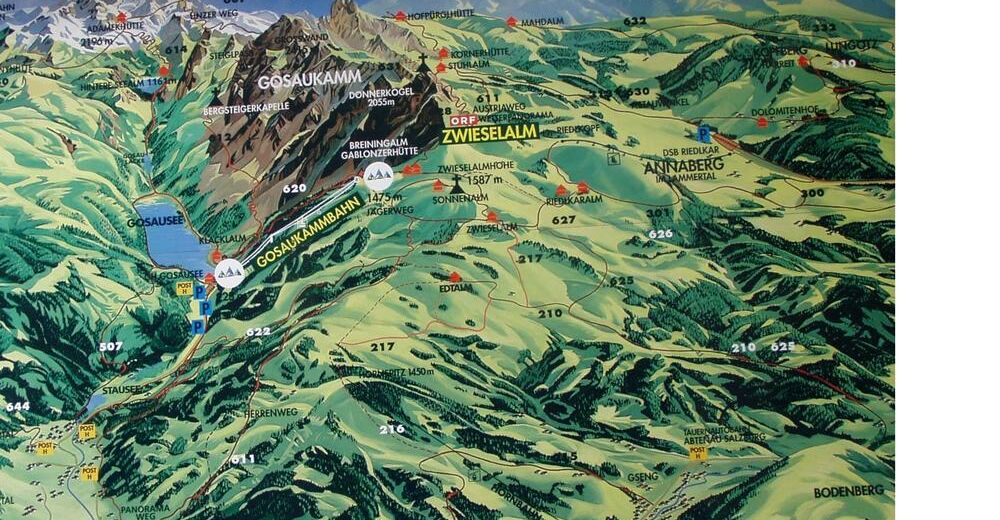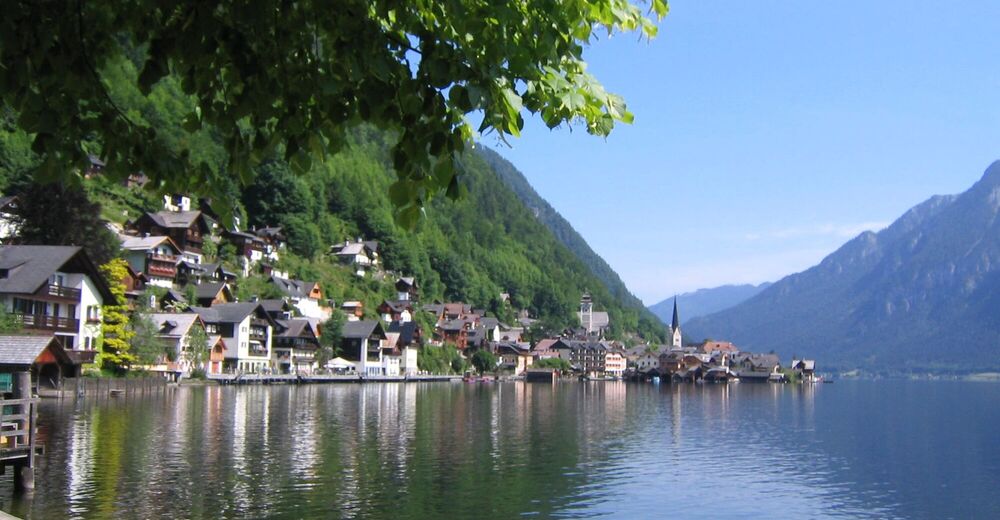 Wanderurlaub in Gosau direkt am Fuße des Dachsteins im Salzkammergut
Walking holidays in Gosau at the foot of the Dachstein is a true Naturerlebnis.Weltkulturerbe Dachstein Salzkammergut. Ruhe and rest, best place for large and small long walks and climbs, sunbathing area, homely comfortable rooms and apartments.
The apartments with privileged view of the mountains are the ideal starting point for many hikes and bicycle tours and excursions to the sights of this beautiful Gegend.Ab immediately E-Bike rental fee to make it easier to go to the mountains.
Heritage Hallstatt Bad Ischl 25 km Dachstein.Von entfernt.Salzburg-Mozart city, there are 60 km is 1 hour.
Well maintained house comfortable and cozy country-style, 4 comfortable apartments each for 2-4 persons, shower / toilet, satellite TV, Tel.Radio, sunny and central location, wonderful views of the surrounding mountains and Dachstein.Skiregion Dachstein West 500m entfernt.Loipe just before the 2nd house 2 rooms with Haus.Im Etagendu / wc at disposal from EUR 18 per person geoeffnet.Wir / Tag.Preisguenstiger skiing and hiking holidays in the winter Bergen.Sommer and look forward to more guests and do everything to You probably fuehlen.Weitere info: www.pension-dachstein.at
More info: 0043 6136 8167
*** Pension & apartments in Gosau ELFI at the foot of the Dachstein Salzkammergut The stylish inn offers fully equipped apartments for 2 to 4 people who will stay in this wonderful landscape, in its favorable summer hiking or mountain vacation that is exactly the right place ! Immediate World Heritage-Dachsein Hallstatt.In closer you will find many sights excursions, such as in Bad Ischl, Bad Goisern, Obertaun or Hallstatt. In winter Rifled right outside your door in the well-groomed trails for skiers and the ski resorts of Dachstein-West, Hornspitz Mittertal only 500 meters away.
Apartments 2-4 persons from 54 EUR per day.
Room / studio for 2-Non smoking - People in the attic, small Minikueche, shower / toilet, satellite TV from EUR 44 per day.
Availability
Appartements Pension Elfi
information on request
available
Wandern und Kultur in Gosau am Dachstein im Salzkammergut, nur 12 KM von Hallstatt-Weltkulturerbe entfernt. Lankglaufloipen direkteinstieg. Skiregion Dachstein-West 600 Meter von unserem Haus entfernt.Schneeschuhwanderungen auf die schoensten Gipfel,Wanderregion Dachstein-West, Hallstatt, Salzburg in der Nähe.Weihnachten Minimum 7 Naechte Vermietung.
Prices
Payment methods
Barzahlung, Überweisung, keine Kreditkarten.
Explanatory notes:
exkl. Ortstaxe EUR 2,00 pro Person/Tag, Appartementpreis pro Tag für 2-4 Personen. Frühstück gegen Aufpreis ab EUR 7,00 pro Person/Tag im Appartement nur Gruppen möglich.