Almhof Family Resort & Spa
6281 Gerlos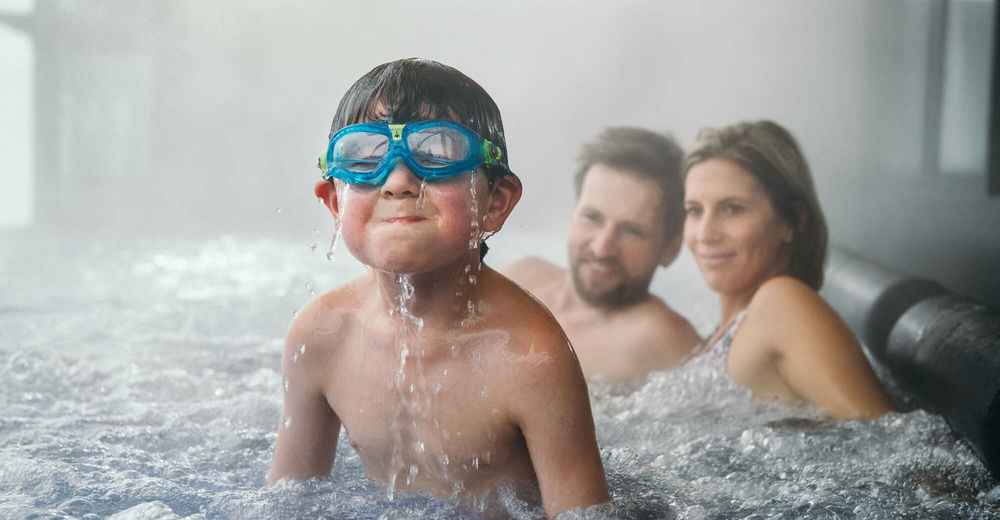 © ANDRE SCHOENHERR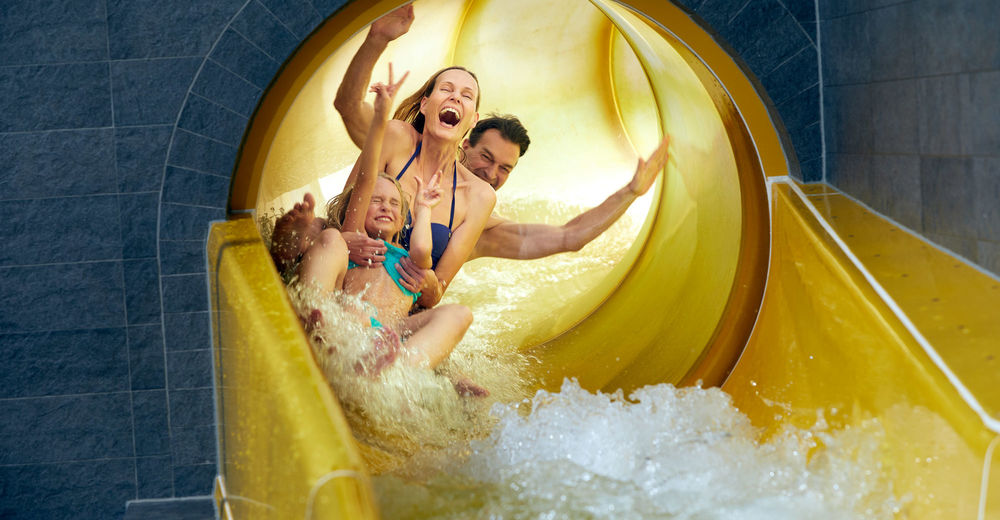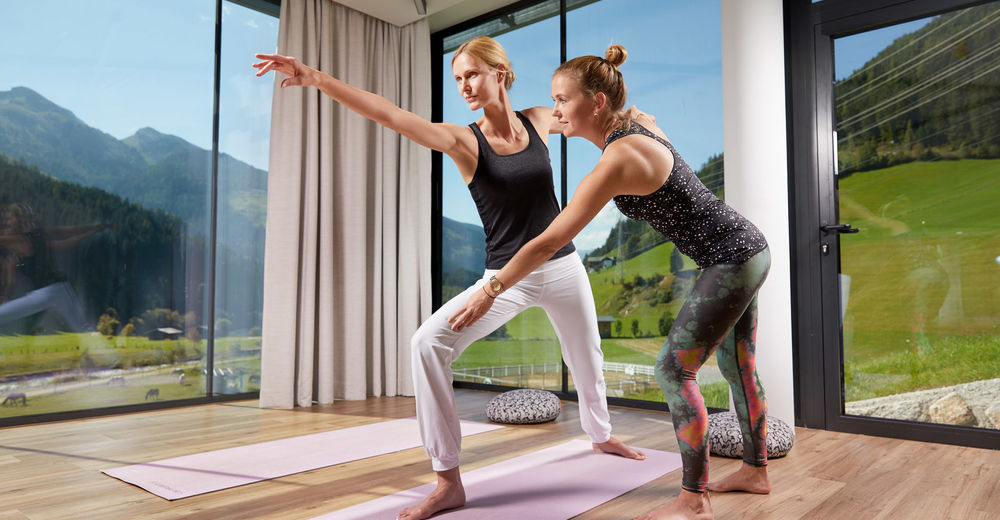 © ANDRE SCHOENHERR
Almhof All Inclusive Familienurlaub
Wir verwöhnen unsere kleinen und großen Gäste mit Herzlichkeit, Aufmerksamkeit und Tiroler Gastlichkeit.
Hier finden Sie alle Inklusivleistungen für Ihren Familienurlaub im Almhof Family Resort & SPA.
FAMILIENGERECHTE ZIMMER & SUITEN
Großzügige Zimmer & Suiten
Flauschige Bademäntel und Badesandalen für Klein und Groß
Doppelwaschbecken höhenversetzt
Für Kinder geeignetes Haarshampoo und Duschgel
Handseife von Alpienne
Bodylotion für die ganze Familie
BETREUUNG FÜR KINDER & TEENIES
84 Stunden Kinderbetreuung für Kinder bzw. Teenies – Details
72 Stunden Babybetreuung ab 3 Monaten bis 3 Jahre
Kinderanimation in 4 verschiedenen Altersgruppen
Abenteuerprogramm für Maxis (ab 8 Jahren bis 10 Jahren)
Bei Wochenbuchung Action-Paket für Teenies inklusive: Canyoning, Hochseilgarten, Flying Fox und Klettersteig, Kletterturm.
ALL INCLUSIVE GOURMET VERWÖHNPENSION
Verpflegung fast rund um die Uhr mit der Almhof All Inclusive Gourmet-Verwöhnpension: Frühstücksbuffet, Lunch- und Jausenbuffet, Gourmet-Abendmenü
Alkoholfreie Getränke vom Buffet ohne Einschränkung zur freien Entnahme
Ganztägig großes Babybuffet mit Produkten von Hipp
WASSER & WELLNESS FÜR KLEINE UND GROSSE GÄSTE
Panorama Hallenbad mit Schwimmkanal ins Freischwimmbad,
110 m Riesen-Wasser-Rutsche und Trio-Slide "Ferrrari" Wasser-Rutsche
Großer Open-Air Familien Whirlpool
Kinder-Hallenbad, Wasserspiele und Wohnzimmer Atmosphäre
Baby-Planschbecken mit kleiner Rutsche und Spritzfiguren
Baby-Whirlpool – der erste seiner Art
Familien SPA: Textilsaunen für Erwachsene und Kinder
WELLNESS FÜR ERWACHSENE
Dach SPA mit Roof Top Whirlpool und Alm Sauna
Wellnessturm Erwachsen SPA – Saunawelt "adults only"
Saunalandschaft und Ladies Spa
Private SPA mit finnischer Sauna und Whirlpool
Fitness Studio mit Topgeräten von Technogym
WANDER & WELLNESSPROGRAMM SOMMER & HERBST
Wander-Programm, Nordic Walking Touren
Wanderungen mit Atem- und Entspannungsübungen
Kostenlose Benützung der Seilbahnen in Gerlos und Königsleiten (Juli bis Oktober), auch mit Bike
Klettersteig Gerlosstein, Erlebnisreich-Weg, Bikeparcours, Wasserspielpark
Lauf- und Nordic Walking Parcours: 52 km Strecken
Single Trail Strecken vom Isskogel in den Ort
INDOOR & OUTDOOR SPIELEPARADIES
Indoor Kinder Eldorado
Softplay Anlage zum Toben & Klettern
Club Raum mit Billard, Tischfußball, Play Station
Kino & Theater für tolle Rahmenprogramme
Lego Raum und Lego Education im Rahmen des Kinderprogramms
Teenie Raum & Boulder Höhle
Abenteuer-Spielplatz und Klein-Fußballfeld
SERVICES
30 Garagenstellplätze und ausreichend Parkplätze
Diverse Tageszeitungen zur freien Entnahme
Kostenloser Verleih: Kinderwagen, Buggys, Rodel, Nordic Walking Stöcke, Regenschirm, Rucksack, Rückentragen, Wasserkocher, Baby-Badewanne, Flaschenwärmer, WC-Kindersitze, Töpfchen, Wickelauflage, Windeleimer, Kinderhochstühle, Gitterbetten, Lätzchen
Kostenlose Babyphone-Überwachung über Ihr eigenes Handy
Allgemeine Verfügbarkeit Almhof Family Resort & Spa
information on request
available
not available
Offers Summer Almhof Family Resort & Spa
Offers Winter Almhof Family Resort & Spa
Specials / Short breaks / All Inclusive
1 Night: 12.01.2021 to 13.12.2021
We are happy to offer you a little break for you and your family for a few days in between - depending on availability, from Friday to Sunday or even on weekdays! On the day of departure you...
Prices
Sommersaison
26.05.2021 - 07.11.2021 20.05.2022 - 06.11.2022
Familyroom 37m² (Mehrbettzimmer)
per person / per night
Prices for kids
Child
from 1 Erwachsener
0-6 Jahre from 49.00 €
7-9 Jahre from 64.00 €
10-17 Jahre from 71.00 €
Apartement Medium (Appartement/ Ferienwohnung)
per person / per night
Prices for kids
Child
from 1 Erwachsener
0-6 Jahre from 49.00 €
7-9 Jahre from 64.00 €
10-17 Jahre from 71.00 €
Family appartement large (Appartement/ Ferienwohnung)
per person / per night
Prices for kids
Child
from 1 Erwachsener
0-6 Jahre from 49.00 €
7-9 Jahre from 64.00 €
10-17 Jahre from 71.00 €
Kuschel family suite (Suite)
per person / per night
Prices for kids
Child
from 1 Erwachsener
0-6 Jahre from 49.00 €
7-9 Jahre from 64.00 €
10-17 Jahre from 71.00 €
Junior-Suite (Juniorsuite)
per person / per night
Prices for kids
Child
from 1 Erwachsener
0-6 Jahre from 49.00 €
7-9 Jahre from 64.00 €
10-17 Jahre from 71.00 €
Almhof-Suite (Suite)
per person / per night
Prices for kids
Child
from 1 Erwachsener
0-6 Jahre from 49.00 €
7-9 Jahre from 64.00 €
10-17 Jahre from 71.00 €
Wellness-Suite (Suite)
per person / per night
Prices for kids
Child
from 1 Erwachsener
0-6 Jahre from 49.00 €
7-9 Jahre from 64.00 €
10-17 Jahre from 71.00 €
Panorama-Suite (Suite)
per person / per night
Prices for kids
Child
from 1 Erwachsener
0-6 Jahre from 49.00 €
7-9 Jahre from 64.00 €
10-17 Jahre from 71.00 €
Loft-Suite (Suite)
per night
Wechselspitz-Suite (Suite)
per night
Wintersaison
03.12.2021 - 17.04.2022
Familyroom 37m² (Mehrbettzimmer)
per person / per night
Prices for kids
Child
from 1 Erwachsener
0-6 Jahre from 49.00 €
7-9 Jahre from 64.00 €
10-17 Jahre from 71.00 €
Apartement Medium (Appartement/ Ferienwohnung)
per person / per night
Prices for kids
Child
from 1 Erwachsener
0-6 Jahre from 49.00 €
7-9 Jahre from 64.00 €
10-17 Jahre from 71.00 €
Family appartement large (Appartement/ Ferienwohnung)
per person / per night
Prices for kids
Child
from 1 Erwachsener
0-6 Jahre from 49.00 €
7-9 Jahre from 64.00 €
10-17 Jahre from 71.00 €
Kuschel family suite (Suite)
per person / per night
Prices for kids
Child
from 1 Erwachsener
0-6 Jahre from 49.00 €
7-9 Jahre from 64.00 €
10-17 Jahre from 71.00 €
Junior-Suite (Juniorsuite)
per person / per night
Prices for kids
Child
from 1 Erwachsener
0-6 Jahre from 49.00 €
7-9 Jahre from 64.00 €
10-17 Jahre from 71.00 €
Almhof-Suite (Suite)
per person / per night
Prices for kids
Child
from 1 Erwachsener
0-6 Jahre from 49.00 €
7-9 Jahre from 64.00 €
10-17 Jahre from 71.00 €
Wellness-Suite (Suite)
per person / per night
Prices for kids
Child
from 1 Erwachsener
0-6 Jahre from 49.00 €
7-9 Jahre from 64.00 €
10-17 Jahre from 71.00 €
Panorama-Suite (Suite)
per person / per night
Prices for kids
Child
from 1 Erwachsener
0-6 Jahre from 49.00 €
7-9 Jahre from 64.00 €
10-17 Jahre from 71.00 €
Loft-Suite (Suite)
per night
Wechselspitz-Suite (Suite)
per night
Familyroom 37m² (Mehrbettzimmer)
per person / per night
Prices for kids
Child
from 1 Erwachsener
0-6 Jahre from 49.00 €
7-9 Jahre from 64.00 €
10-17 Jahre from 71.00 €
Apartement Medium (Appartement/ Ferienwohnung)
per person / per night
Prices for kids
Child
from 1 Erwachsener
0-6 Jahre from 49.00 €
7-9 Jahre from 64.00 €
10-17 Jahre from 71.00 €
Family appartement large (Appartement/ Ferienwohnung)
per person / per night
Prices for kids
Child
from 1 Erwachsener
0-6 Jahre from 49.00 €
7-9 Jahre from 64.00 €
10-17 Jahre from 71.00 €
Kuschel family suite (Suite)
per person / per night
Prices for kids
Child
from 1 Erwachsener
0-6 Jahre from 49.00 €
7-9 Jahre from 64.00 €
10-17 Jahre from 71.00 €
Junior-Suite (Juniorsuite)
per person / per night
Prices for kids
Child
from 1 Erwachsener
0-6 Jahre from 49.00 €
7-9 Jahre from 64.00 €
10-17 Jahre from 71.00 €
Almhof-Suite (Suite)
per person / per night
Prices for kids
Child
from 1 Erwachsener
0-6 Jahre from 49.00 €
7-9 Jahre from 64.00 €
10-17 Jahre from 71.00 €
Wellness-Suite (Suite)
per person / per night
Prices for kids
Child
from 1 Erwachsener
0-6 Jahre from 49.00 €
7-9 Jahre from 64.00 €
10-17 Jahre from 71.00 €
Panorama-Suite (Suite)
per person / per night
Prices for kids
Child
from 1 Erwachsener
0-6 Jahre from 49.00 €
7-9 Jahre from 64.00 €
10-17 Jahre from 71.00 €
Loft-Suite (Suite)
per night
Wechselspitz-Suite (Suite)
per night
Payment methods
Cash, credit card, debit card
Room/Apartments
Payment methods

Cash, credit card, debit card