© www.gaishorn-am-see.at - Picasa
© www.gaishornamsee.at
© www.gaishornamsee.at
© www.gaishornamsee.at
Natursee
"Erholung für die ganze Familie"
Campingplatz neu angelegt, neue Duschen und WC`s
Der Gaishorner See mit Rahmenprogramm für die kleinen und großen Gäste zum 0-Tarif.
Im Wasser gibt's ein Seilfloß. Ist die Haut vom vielen Planschen schrumpelig, wird's auch an Land nicht langweilig. Entweder man tobt sich am Klettergerüst des direkt am See gelegenen Spielplatzes aus, wo auch für Mama und Papa genug Sitzmöglichkeiten vorhanden sind. Am Wochenende ist der Kiosk offen, es gibt Eis, Pommes, Pizza, Natursäfte, kühles Bier, Uhudler und noch viel mehr.
Eine schöne Radstrecke rund um den See ist auch vorhanden. Nordic-Walking, laufen oder spazierengehen.
Weiters liegen direkt neben dem See zwei Volleyballplätze.
Auch was weitere Kriterien betrifft präsentiert sich der Gaishorner See als Familien-Paradies. Es sind genügend Parkmöglichkeiten vorhanden. Die Anlage ist gepflegt. Am Rasen befinden sich Umkleidekabinen und eine Dusche.
Gemeinde: www.gaishorn-see.gv.at/
Tourismus: www.gaishorn-am-see.at/
---
Subsurface of bathing area
Gravelled
Sandy
Rocky
Boggy
Infrastructure
Changing cubicles
WC facilities
Camping by the lake
Accessible by public transport
Car parks
Gastronomy (restaurants, cafés)
Type of lounge area
Meadow
Shady areas
Sports offer
Surfing
Fishing
Canoes/kayak
Beach volleyball
Children & families
(Sand) play areas
Use in winter
Ice skating
Curling
Ice golf
---
Contact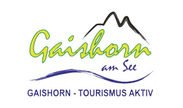 Gaishorn-Tourismus Aktiv
Au 42, A-8783 Gaishorn am See
Telephone

Fax

Homepage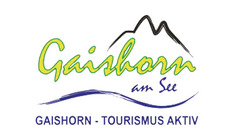 Size
Sea level

707 m

Surface

3 km²

Depth

3 m
Opening times
Kinderspielplatz, Camping, Fußball, Rad fahren, laufen, fischen, relaxen.... Kiosk ist Freitag, Samstag und Sonntag Bei Schönwetter ab 14 Uhr geöffnet. Im Ort befinden sich Bäckerei/Konditorei und Gasthäuser zum Einkehren. Unsere WC und Duschanlage wurde im Mai 2022 neu eröffnet.
---
Accommodations Gaishorn am See
1 Hotels, Holiday apartments...