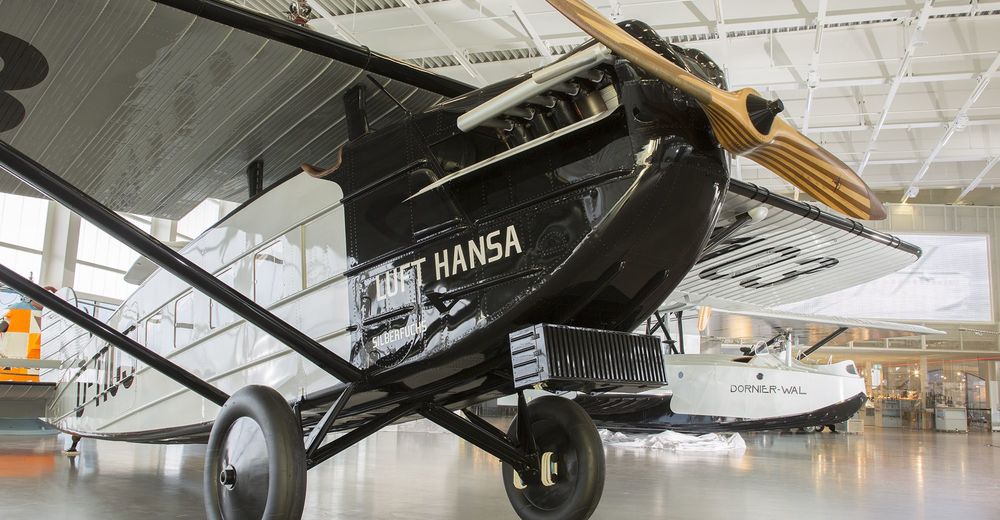 © Dornier Museum Friedrichshafen - Tino Pauli Foto & Medien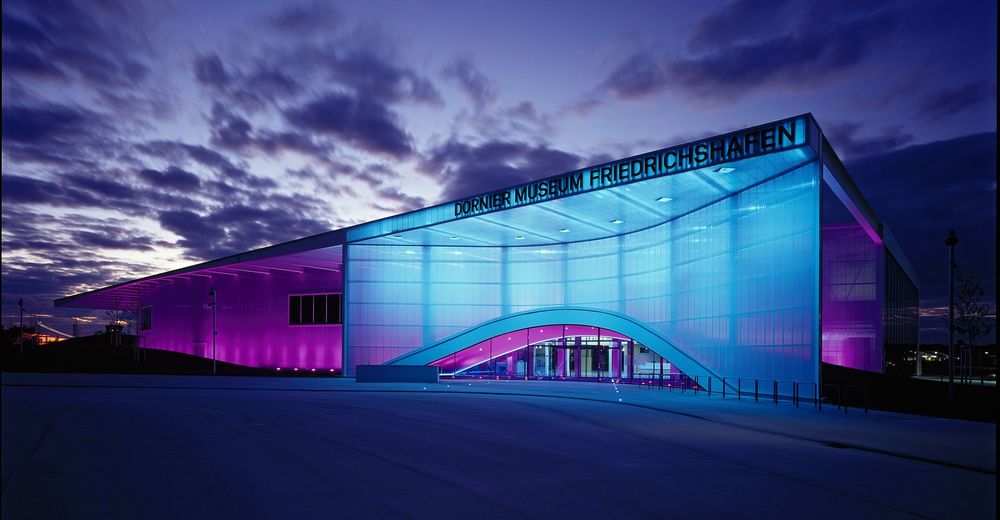 © Dornier Museum Friedrichshafen, Foto: Florian Holzherr - cromeart cromeart
Dornier Museum - Anyone can be a pioneer
Dornier Museum Friedrichshafen is located close to the Friedrichshafen Airport, it brings 100 years of fascination air and space history to life. With architecture modelled on a airplane hangar, it houses 400 exhibits, including numerous original aircraft, one original helicopter and seven full-size exhibits from from aerospace, in an aera of 6,000 sqm.
Authentic replicas, such as the first passenger aircraft of the Luft Hansa AG, the Dornier Merkur or the legendary flying boat, Dornier Wal N25, make the visit an unforgettable experience for technology enthusiats, fans of history, aviation fans and families with children.
OPENING HOURS:
May to October, daily 10am - 5pm, Thursday until 8 pm
November to April, Tuesday to Sunday 10 am - 5pm, every 1st Tuesday until 8pm
On public Holidays, as well as during school Holidays in Baden-Wuerttemberg, the museum opens on Mondays.
ENTRACE FEE:
Adults €11
Children/Young People (6-16 years) €5
Family tickets: €25 (2 adults + children under 16 years)
INFORMATION:
Claude-Dornier-Platz 1 (at Friedrichshafen Airport)
Phone: +49 7541 4873600
www.dorniermuseum.de
Contact information
Further information:
www.dorniermuseum.de
Enquiries to:
info@dorniermuseum.de
Find Accommodation Friedrichshafen
Webcams