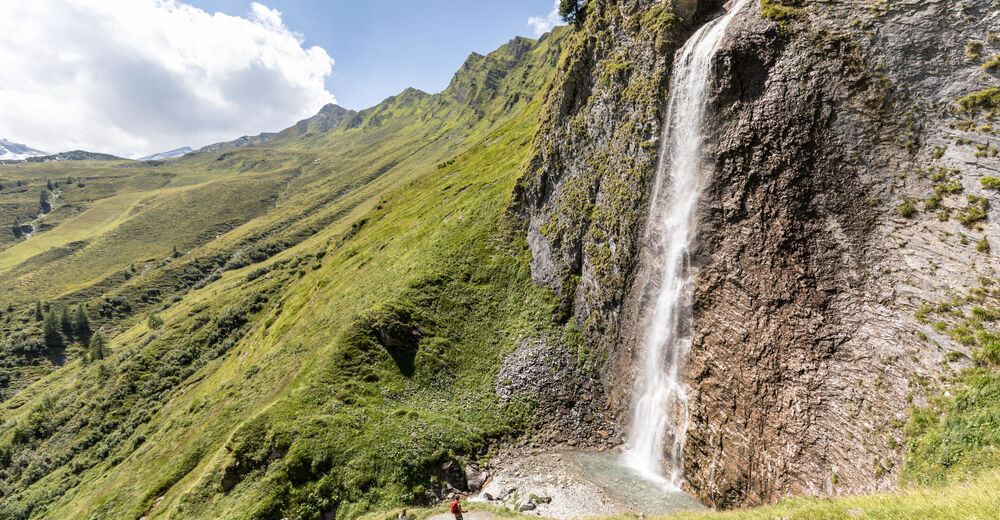 "HIGH SPIRITS" in Tux-Finkenberg – a variety of adventures, from the valley to the glacier
JOIN IN!
The holiday region of Tux-Finkenberg lies in one of the most beautiful alpine valleys of the Austrian Alps, in the Tyrolean Zillertal valley, at a healthy altitude of 850 to 3,250 metres above sea level. This is where families, nature lovers, mountain and snow sports enthusiasts are able to discover the incredible diversity that the Alps have to offer in summer: Fresh mountain air, spectacular landscapes, lush meadows with an abundance of flora, clear waters, impressive mountain peaks and plenty of space for recreation and relaxation!
IN THE HEART OF THE MOUNTAINS
Holidays are all about recharging the batteries, restoring a sense of balance and taking time out from everyday life. It's easy to get to Tux-Finkenberg in summer, and the ideal altitude also makes it easy to access more than 350 km of marked hiking trails and 120 km of mountain bike trails. You can customise everything to suit your own needs, from leisurely hiking tour and refreshments at a mountain hut, a challenging mountain tour and summit conquest, or Hike & Bike. The impressive mountain landscape with roaring waterfalls, striking mountain peaks, idyllic mountain pastures and turquoise mountain lakes complete the very rich palette.
LASTING IMPRESSIONS
The High Alps Nature Park Zillertal Alps with 422 km² of unspoilt scenery can be explored every day by taking one of three different themed hikes led by nature park guides. Hike through this protected area and take in all the sights and sounds of nature, such as a babbling mountain spring, the rustle of the wind or whistling marmots. Feast your eyes on the breathtaking scenery of the Tuxertal valley and wallow in the delicious peace and quiet. For those who prefer a more relaxing holiday, our 3 summer cable cars, the hiking taxi and the free hiking bus provide the easy way to conquer the summit. And for those who look for more action, there's plenty on offer, from paragliding, climbing and e-mountain biking, to deliver a holiday you'll never forget.
MYSTICAL WORLD OF ICE & SPECIAL EXPERIENCES OF NATURE
The Hintertux Glacier, Austria's all-year skiing resort, offers up to 20 km of groomed ski slopes for skiers and snowboarders to ski down even in the summer months. Visitors are always amazed by the Nature Ice Palace on the Hintertux Glacier, an extraordinary gem of nature, the highlights comprising frozen waterfalls and glittering ice stalactites, a sparkling glacial lake and the Glacier Cathedral. The Spannagel cave, the largest rock cave in the Central Alps, lies at the foot of the glacier tongue and is another wonder of nature that's not to be missed. From the panorama terrace at 3,250 m, the views of the eternal ice and the surrounding mountain peaks are quite breathtaking, and they can also be enjoyed by wheelchair users and families with buggies as there's barrier-free access from the valley station underground car park.
TRAVELLING WITH CHILDREN
Children young and old will find plenty of fun and adventure on a journey of discovery through the TUX Worlds. The various themed trails such as the Gorge World, Nature World, Animal World, Plant World, Water World and Glacier World with "Gletscherflohsafari" (Glacier Flea safari) invite you to feel, see, grasp and marvel. In the Glacier flea park at 3,250 m, probably the highest playground in Europe, there's no chance of boredom. Even in the middle of summer you can enjoy a ride on a snow tyre roundabout or have a snowball fight. To let off steam on the mountain, the Almspielerei on the Eggalm is a great place for a refreshing time with its water pond, tow boat and play raft. At Pepis Kinderland children can enjoy playing with Pepi, the 8-metre giant bear, and climbing on the low ropes course. You're sure to find lots of spills and thrills at the 1.000 m² Playarena in Tux-Vorderlanersbach with its high ropes course, climbing wall, giant slides, trampoline park and lots more. And you can cool off in the Finkenberg open air pool.
---
---
Leisure tips Finkenberg
---
Contact Finkenberg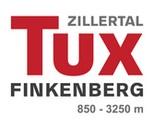 TVB Tux-Finkenberg
Lanersbach 401, A-6293 Tux
Telephone

Homepage
E-Mail
Inquiry and Brochure order Accommodations
Locations Tux - Finkenberg
Mountain railways Summer operation
Accommodations Finkenberg
260 Hotels, Holiday apartments...
574 Offers and All-inclusive prices
Sports provider Finkenberg
Offers and All-inclusive prices Finkenberg
Webcams