© http://www.naturmuseum-salzkammergut.at - unknown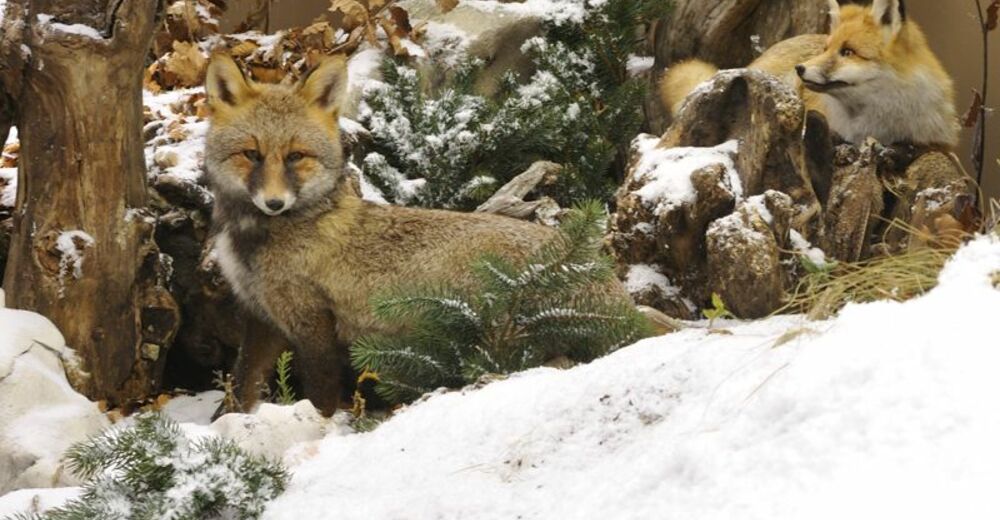 © http://www.naturmuseum-salzkammergut.at
© http://www.naturmuseum-salzkammergut.at
© http://www.naturmuseum-salzkammergut.at
Das Museum möchte die Besucher dazu anregen, wieder mit offenen Augen durch unsere schöne Natur zu gehen.
Das Ziel einer Wanderung sollte nicht der Rekord im Schnellgehen sein, sondern darin bestehen, die durchwanderte Landschaft mit ihren darin wohnenden Tieren bewusst zu sehen und zu genießen.
Der gelbe Schwalbenschwanz oder der Apollofalter kann erst beim bewussten Schauen bemerkt werden. Und genau diese Aufmerksamkeit wollen wir in diesem Museum den Besuchern zeigen, denn erst wenn man weiß was man sehen kann, achtet man darauf, was man sieht.
The Museum wants to inspire the people to go through the nature with open eyes.
The goal of a walk shouldn't be a new record in "going fast", it should be to see and to enjoy the nature and its animals.
The Common Yellow Swallowtail or the Apollo are just to see if you really look for them. And this attention we want to wake up in the Museums visitors, then just if you know what are you looking for, you can find it.
Das Naturmuseum liegt mitten im Salzkammergut - einem der schönsten Gebiete Österreichs. Direkt an Wander- und Radwegen gelegen lässt sich das Museum ideal in einen Ausflug einbauen. Erfahren Sie mehr über die Natur, in der Sie sich gerade bewegen!
Im Sommer mit dem Schlauchboot die Traun hinunter und auf halbem Weg in's Museum direkt am Ufer. Auch der Radweg geht genau vor dem Museum vorbei - der Wanderweg genau dahinter.
Ganzjährig geöffnet:
Öffnungszeiten:
Dienstag- Sonntag: 10:00 - 17:00
Montag Ruhetag
Für Gruppen bitten wir um telefonische Terminvereinbarung
Contact information
Further information:
http://www.naturmuseum-salzkammergut.at/
Enquiries to:
salzkammergut@naturmuseum.at
Find Accommodation Ebensee - Feuerkogel
8 Hotels, Holiday apartments...
3 Offers and All-inclusive prices
Sports provider Ebensee - Feuerkogel
Webcams