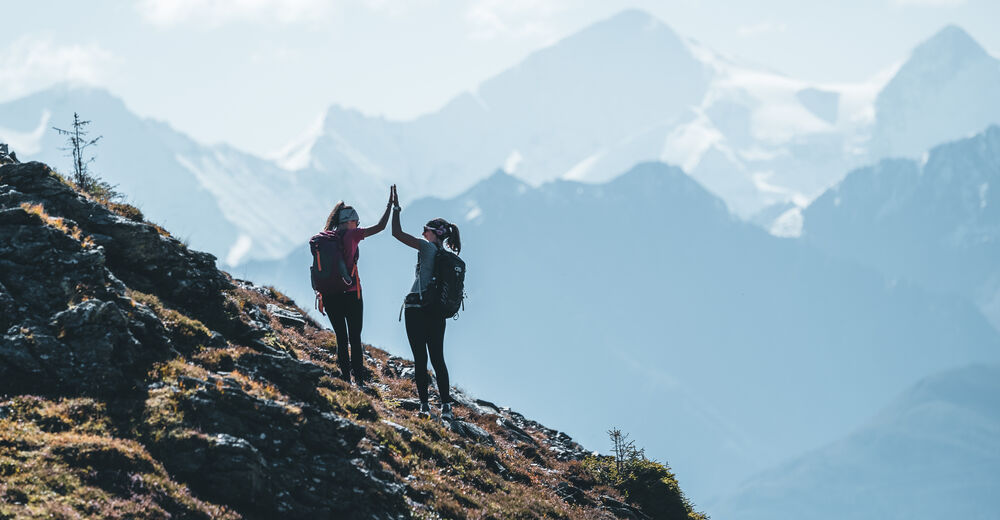 The mighty 3,798 meter high Grossglockner seems to spread its protecting flanks over the Hohe Tauern National Park.
Nature plays a paramount role here, with 266 three-thousand meter peaks and 342 glaci-ers: The largest protected area in the Alps and one of the most fascinating landscapes on the earth, in-vites you to discover and preserve its treasures and secrets.
Summer holidays in the Hohe Tauern Nation-al Park Holiday Region in the State of Salzburg resembles a discovery journey to the innermost power of nature and allows hikers, bikers and gourmets to completely find themselves.
---
---
Leisure tips Nationalpark Hohe Tauern
---
Contact Nationalpark Hohe Tauern
Ferienregion Nationalpark Hohe Tauern GmbH
Gerlosstraße 18, A-5730 Ferienregion Nationalpark
Telephone

Fax

Homepage
E-Mail
Inquiry and Brochure order Accommodations
Regions Nationalpark Hohe Tauern
Lakes Nationalpark Hohe Tauern
Mountain railways Summer operation
Accommodations Nationalpark Hohe Tauern
342 Hotels, Holiday apartments...
414 Offers and All-inclusive prices
Sports provider Nationalpark Hohe Tauern
Offers and All-inclusive prices Nationalpark Hohe Tauern
Webcams