Flatschacher See
Naturbadesee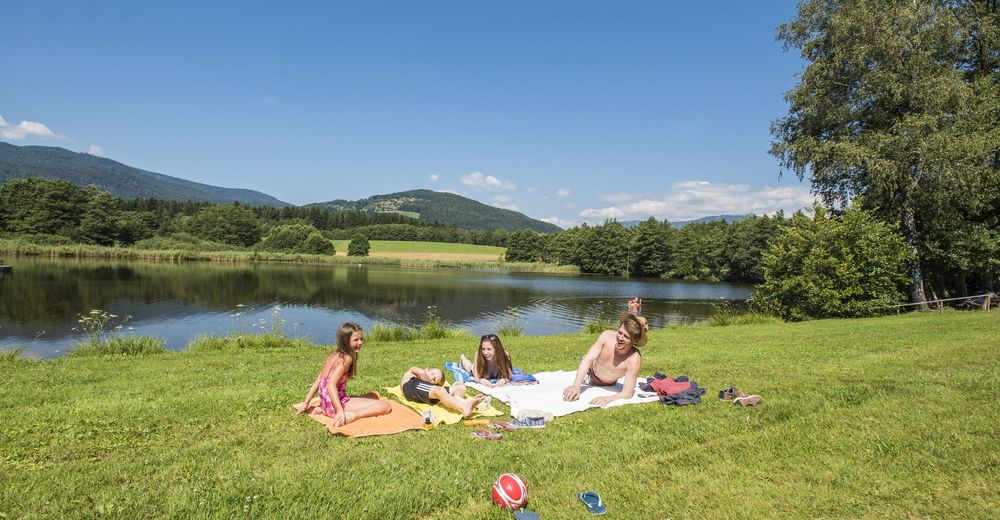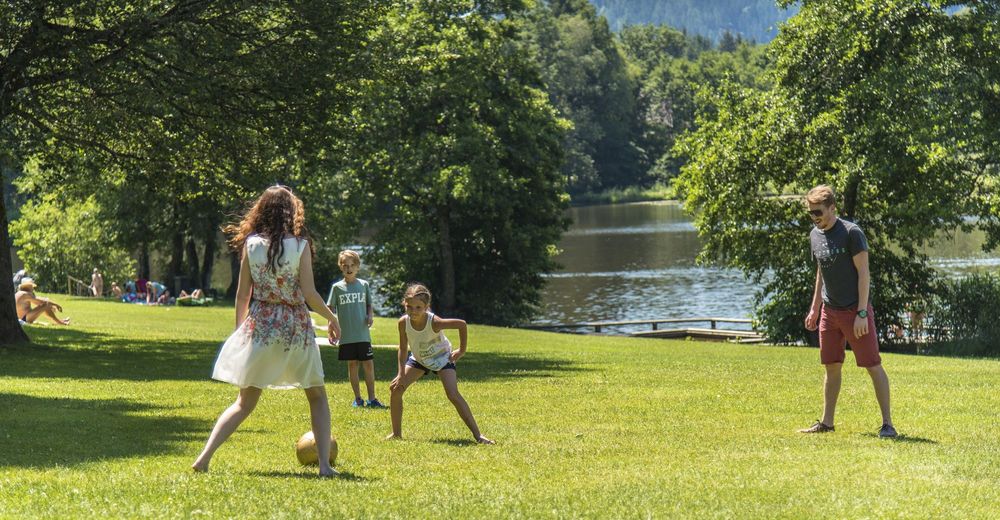 © © Franz GERDL, 2017, all rights reserved - Franz Gerdl
© © Franz GERDL, 2017, all rights reserved - Franz Gerdl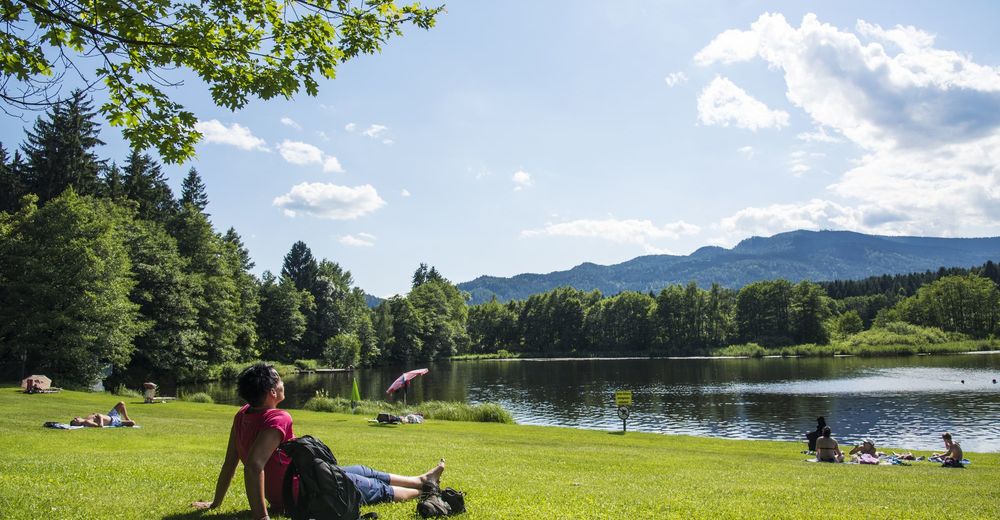 © © Franz GERDL, 2016, all rights reserved - Franz Gerdl
© © Franz GERDL, 2016, all rights reserved - Franz Gerdl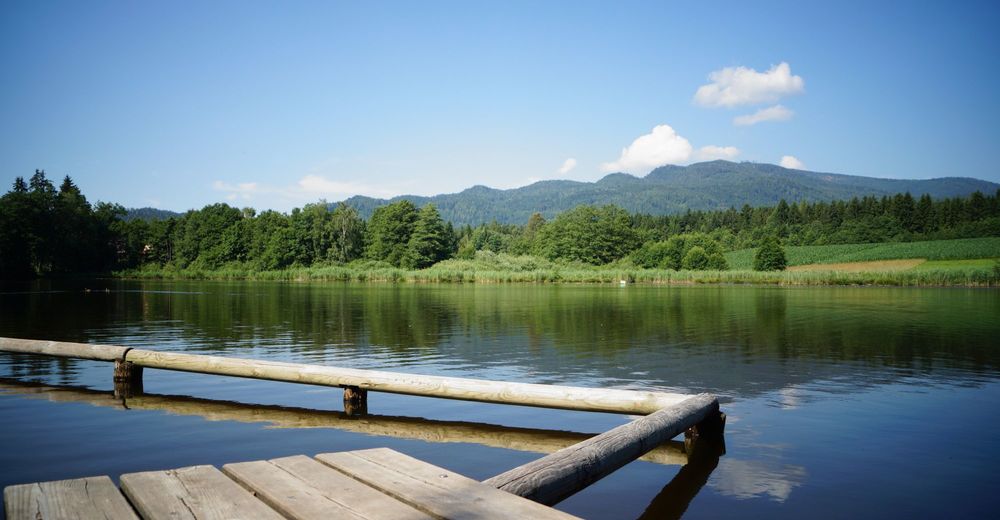 © Me:promotion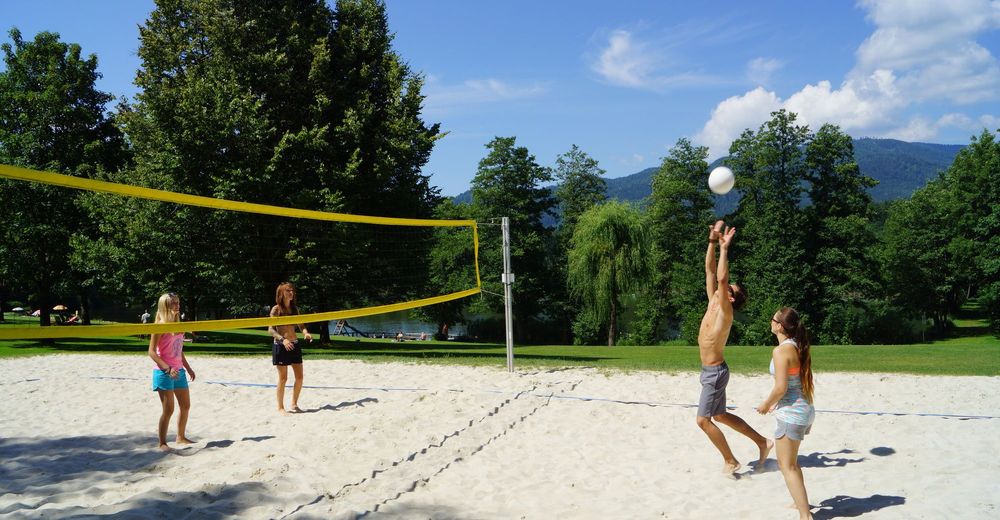 © Me:promotion
Flatschacher See
Der idyllische Flatschacher See ist nur 5 Minuten von Feldkirchen entfernt und liegt dennoch inmitten der Natur. Das beliebte Freizeitgewässer ist nur 3,4 Meter tief und erreicht im Sommer deshalb Temperaturen bis zu 27° C. Nicht nur aufgrund der angenehmen Wassertemperaturen sondern auch durch sein vielfältiges Angebot ist das öffentliche Strandbad wie der gesamte Flatschacher See ein Badeparadies für Familien! Die große Liegewiese bietet Platz für Erholung und Entspannung. Die jungen Badegäste freuen sich besonders über den großen Spielplatz und den Fußballplatz.
Besonders beliebt sind auch ein schön angelegter Kneippwanderweg, ein Fitness-Parcour und die gut markierten Wanderwege durch die umliegenden Wälder. Zu einer kurzen Rast laden hier die nahegelegenen Jausenstationen und Buschenschenken ein.
Auch im Winter hat der Flatschacher See viel zu bieten. Sobald der See zufriert, lockt er Schlittschuhläufer und Eishockeyspieler an. Auch die vielen Möglichkeiten für idyllische Winterwanderungen sind immer einen Ausflug auf den Flatschacher See wert.
Gastronomie:
Seerestaurant Flatschacher See
Tel.: +43 4276 48811
www.seemandl.at
Text: http:/tourismus.feldkirchen.at/
Prices
Kein Badeeintritt - kostenlose Benützung der Anlage!
---
Subsurface of bathing area
Gravelled
Sandy
Rocky
Muddy
Boggy
Details
Pool attendant
Non-swimmer's area
keine Hunde erlaubt
Nudist area
Infrastructure
Changing cubicles
WC facilities
Camping by the lake
Accessible by public transport
Car parks
Gastronomy (restaurants, cafés)
Type of lounge area
Meadow
Gravel
Concrete
Shady areas
Jetties
Sports offer
Water facilities (slide, diving board etc.)
Water skiing
Sailing/boats
Paddleboats
Surfing
Kiteboarding
Fishing
Diving
Canoes/kayak
Beach volleyball
Mini golf
Table tennis
Table football
Stand-up paddle
Children & families
Toilets with changing facility
Small/children's bathing area
Children's slides
(Sand) play areas
Use in winter
Ice skating
Curling
Ice golf
---
Contact
Touristikbüro der Stadt Feldkirchen in Kärnten
Amthofgasse 3, A-9560 Feldkirchen in Kärnten
Telephone

Fax

Homepage
Size
Sea level

680 m

Surface

0.027 km²

Depth

3.4 m
Season
29.05.2020 - 01.10.2020
Opening times
Freier Zugang.
---
Find Accommodation Feldkirchen
20 Hotels, Holiday apartments...
72 Offers and All-inclusive prices
Sports provider Feldkirchen
Webcams