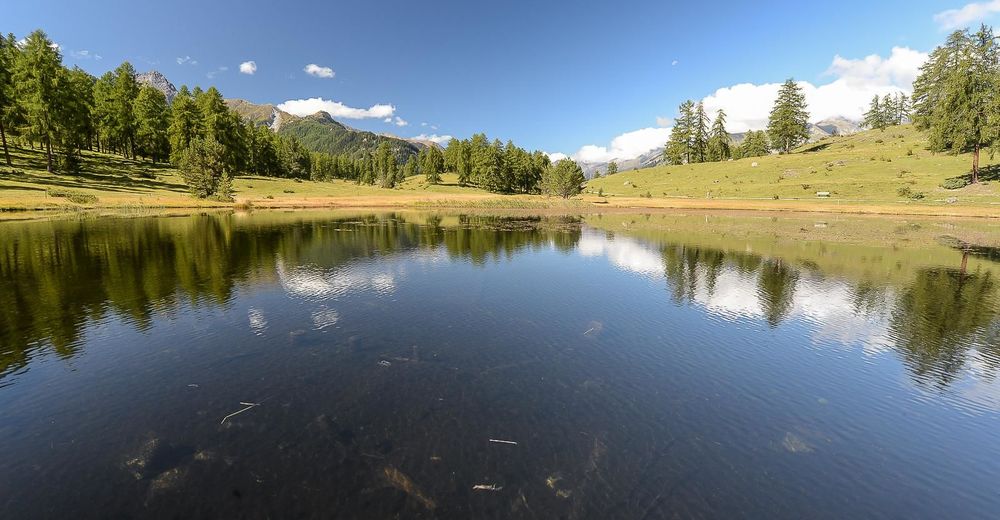 The small mountain lake Lai Nair is located about 30 minutes walk from Tarasp. The Lai Nair (Romanic for: black lake) is known for its reflection of the surrounding mountain landscape on its dark, smooth water. Especially impressive are the sunrises and sunsets.
The Lai Nair is a small mountain lake above Tarasp. The plateau on which the lake is situated can certainly be considered one of the most beautiful spots in the Lower Engadin.
Several fireplaces invite you to have a barbecue. The lake is a popular destination for hikers and mountain bikers and is ideal for a refreshing swim in summer.
A recommended half-day hike leads from Scuol up to Avrona and on to Lai Nair. From there it goes down to Tarasp (post bus connection) or directly back to Scuol.
The sunsets at Lai Nair are also highly recommended.
The reflection of the surrounding landscape in the water is an interesting subject for photographers.
No lifeguard available.
Find Accommodation
Engadin Scuol Zernez
39 Hotels, Holiday apartments...
9 Offers and All-inclusive prices
Webcams