Naturbad Eberschwang
The Eberschwang natural swimming pool offers "pure bathing fun" on a spacious recreational area.
The buffet tenant, the Eberschwanger Pizzeria, takes care of your physical well-being. On the beautiful terrace you can enjoy a "Kaffeetscherl" or a "kühle Blonden" and a snack during your bathing day.
We have completely dispensed with chemicals such as chlorine in our bathing facilities, as the natural plant filters ensure the cleanliness of the water here.
Attractions:
Shallow shore with pebble beach
Diving tower
External toddler bathing area
Playground with stream
Various playground equipment (swings, table tennis, etc.)
Sand playground
2 beach volleyball courts
Football pitch
Many sunny spots
Many shady places
Pavilions
Sunshades
Cosy terrace with beautiful view
Fountain
Many beautiful plants
Water areas:
Swimmers 1.280 m²
Non-swimmer 1.195 m²
Children's pool area 150 m²
Regeneration area 1.260 m²
Plant filter 1.385 m²
Water depth max. 2.80 m
Water volume 6,300 m³
By the way, the Eberschwang natural swimming pool is represented at familienausflug.info and already has 25 great reviews and thus scores 5.0 out of 5 stars!
You too can rate our beautiful natural pool at any time.
You can find our opening hours on our homepage! :)
Prices
Der Tageseintritt beträgt im Jahr 2023:
€ ab 4,00 für Erwachsene
€ ab 2,80 für Schüler ab 16 Jahren, Lehrlinge, Studenten etc.
€ ab 2,20 für Kinder ab Schulpflicht bis zum 15. Lebensjahr.
Alle weiteren Badetarife findest du auf unserer Homepage unter www.eberschwang.at/Naturbad_Oeffnungs...
---
Subsurface of bathing area
Details
no dogs allowed
Barrierefreier Zugang zum See
Infrastructure
Accessible by public transport
Gastronomy (restaurants, cafés)
Sports offer
Water facilities (slide, diving board etc.)
Children & families
Toilets with changing facility
Small/children's bathing area
---
Contact
Marktgemeinde Eberschwang
A-4906 Eberschwang
Telephone

Homepage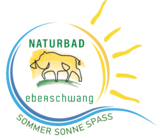 Size
Sea level

530 m

Surface

0.0053 km²

Depth

2 m
Season
14.05.2023 - 10.09.2023
Opening times
10:00 - 19:00 H
ab 18.05. bis 09.07. von 13:00 bis 19:00 Uhr (MO-FR) Am Wochenende, als auch an Geier- und Zwickeltage von 10:00 bis 19:00 Uhr. ab 10.07. täglich von 10:00 bis 19:00 Uhr. Wassertemperatur in den Sommermonaten meist zwischen 23° und 26°.
---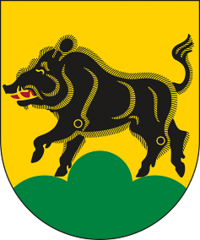 Accommodations
Eberschwang
1 Hotels, Holiday apartments...
Webcams