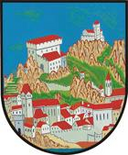 Dürnstein in der Wachau
209 - 564m
Welcome to Dürnstein and Loiben
The name "Dürnstein" – in earlier days "Tirnstein" – originates from the rocky area, "dem dürren Stein", where the settlement was founded. Dürnstein has kept its historic character and is regarded as the most romantic place in the Wachau
The Wachau is one of the most beautiful parts of the Danube valley. Here the Mountains rise close to the Danube, forming a narrow valley between Krems and Melk. The picturesque landscape of the Wachau with its historic villages with art and culture as well as wine making tradition attracts many visitors from all over the world. Wine growing, which has been carried on for centuries in the Wachau, provides the main livelihood for the local people. In this area many wine growers are still living on their old farms, many which were built centuries ago.
The famous Wachau wine with its characteristic taste and fragrant bouquet is made from vines cultivated on the steep and sunny slopes.
---
Leisure tips Dürnstein in der Wachau
---
Contact Dürnstein in der Wachau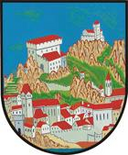 Tourismusverein Dürnstein-Loiben
Dürnstein 132, A-3601 Dürnstein
Telephone

Fax

Homepage
E-Mail
Locations Wachau - Nibelungengau - Kremstal
Webcams