*WIRZERLI where ADVENTURE shakes hands with the MOUNTAIN! *
Experience on the Wirzweli
Boredom is a foreign word on the Wirzweli above Dallenwil. The herbal witch Lizi, the witch playground, the ponies, the owl path and the summer toboggan run are far too exciting. The witch theme leads families through the intact nature on two witch paths. The herbal witch Lizi from the children's book of the same name is known until now. Now there is something new from her: Lizi managed to lure her friend, the weather witch, out of the deep witch floor forest after hours of coffee and persuasion.
Offers, events and many other adventures can be found on our homepage.
... bewitched, enchanted and simply beautiful.
Text: www.wirzweli.ch
---
---
Leisure tips Dallenwil - Wirzweli
---
Contact Dallenwil - Wirzweli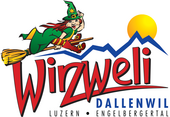 Luftseilbahn Dallenwil-Wirzweli AG
Wiesenbergstrasse 25, CH-6383 Dallenwil
Telephone

Fax

Homepage
E-Mail
Inquiry and Brochure order Accommodations
Mountain railways Summer operation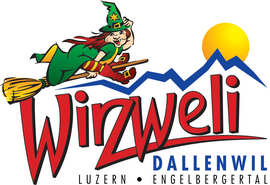 Accommodations Dallenwil - Wirzweli
4 Hotels, Holiday apartments...
Webcams