Dachstein Salzkammergut
504 - 2.000m
Welcome!
Supposedly you can not have everything. But when it comes to holiday fun, the Dachstein Salzkammergut region is the famous exception.
Hardly any holiday region can boast such a diverse range of experiences and nature. A feat in a lavishly beautiful area where mountains and lakes reach out.
Explore our numerous mountains, dive into the crystal clear Lake Hallstatt and Lake Gosau. Hike our alpine pastures in Gosau at Dachstein and climb our rocks. Dare to climb out onto the viewing platforms such as the 5fingers at Dachstein Krippenstein in Obertraun or the World Heritage view in Hallstatt. Experience traditional craftsmanship in Bad Goisern and immerse yourself in the traditions at one of our numerous events.
Take a look at the amazing Holiday Region Dachstein Salzkammergut on www.dachstein-panorama.at/
We are looking forward to meet you!
---
---
Leisure tips Dachstein Salzkammergut
---
Contact Dachstein Salzkammergut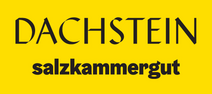 Ferienregion Dachstein Salzkammergut, MTV Inneres Salzkammergut
Kirchengasse 4, A-4822 Bad Goisern
Telephone

Homepage
Regions Salzkammergut Oberösterreich
Locations Dachstein Salzkammergut
Lakes Dachstein Salzkammergut
Mountain railways Summer operation
Find Accommodation Dachstein Salzkammergut
33 Hotels, Holiday apartments...
42 Offers and All-inclusive prices
Sports provider Dachstein Salzkammergut
Offers and All-inclusive prices Dachstein Salzkammergut
Webcams