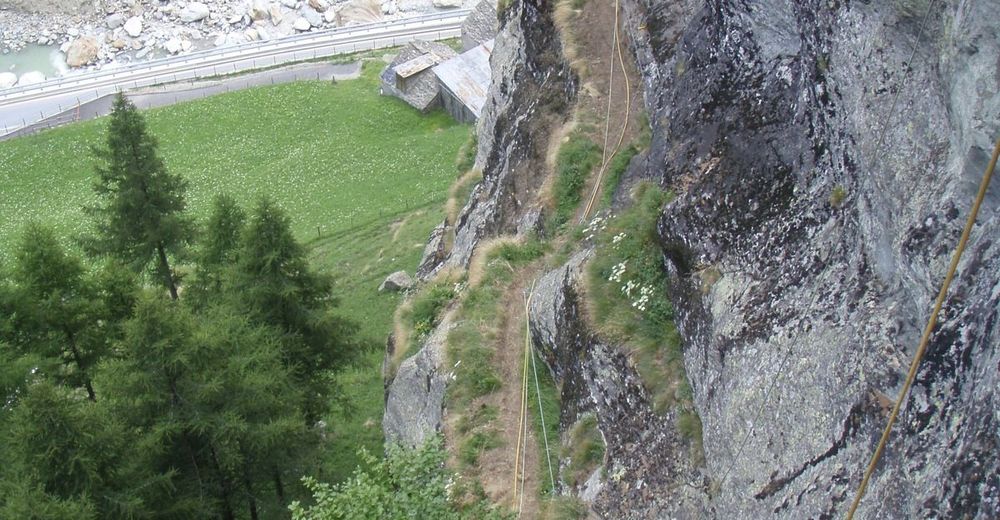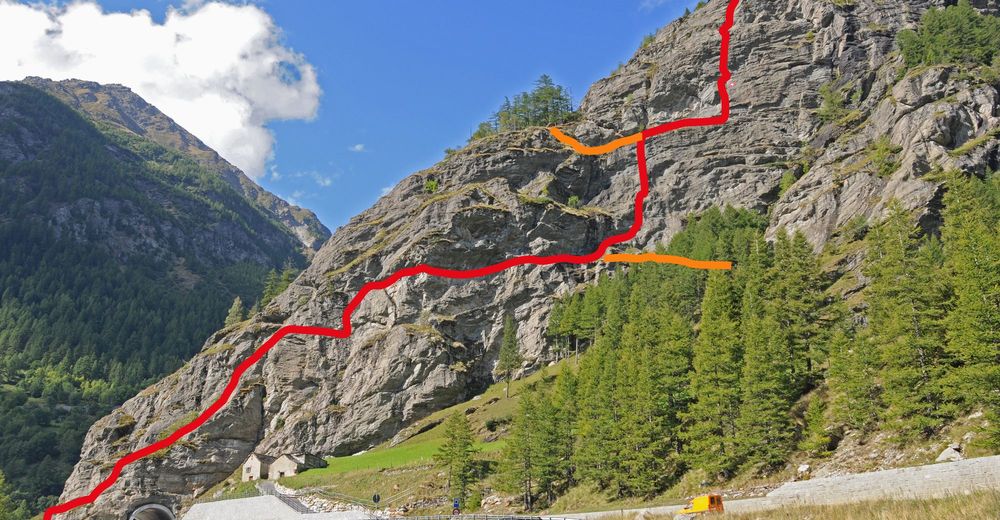 Begehung nur bei gutem Wetter, auf keinen Fall bei
Regen oder Gewitter (Blitzeinschlag ins Kabel!)
Gute Kondition erforderlich
Schwindelfreiheit ist Voraussetzung
Die Begehung ist kostenlos, freiwillige Spenden für den Unterhalt sind willkommen
Über den Dreiseilsteg erreicht man den Hauptfels, der zuerst über den Strassentunnel führt und dann in einer natürlichen Galerie waagrecht zum ersten Notausstieg über dem Wald. Dort beginnt der senkrechte Aufstieg von über 180 Höhenmetern. Der gesamte Klettersteig «Gabi Simplon» ist 750 m lang und zählt 250 Höhenmeter. Vom Einstieg bis zurück nach Gabi benötigt man ca. 2.5 Stunden.
Klettersteigssets können in der Bäckerei Arnold in Simplon Dorf für 25.- CHF pro ½ Tag gemietet werden.
Climbing at your own risk. The association Klettersteig
Gabi Simplon does not accept any liability in the event
of an accident
Contact information
Further information:
http://www.simplon.ch/de/sommer/klettern/klette...
Enquiries to:
info@simplon.ch
Find Accommodation
Brig Simplon
18 Offers and All-inclusive prices
Webcams