© Ludwig Berchtold_Bregenzerwald Tourismus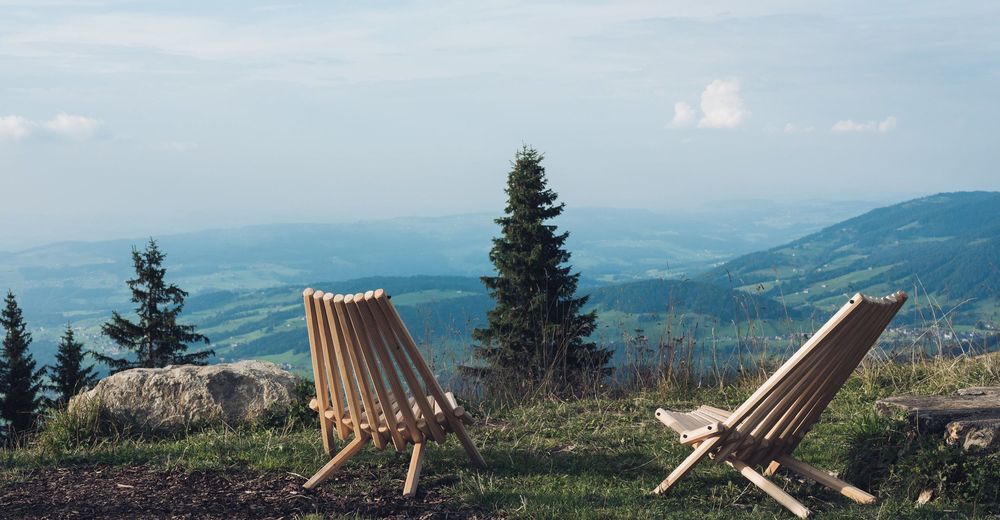 © Ian Ehm_friendship.is
© Ludwig Berchtold_Bregenzerwald Tourismus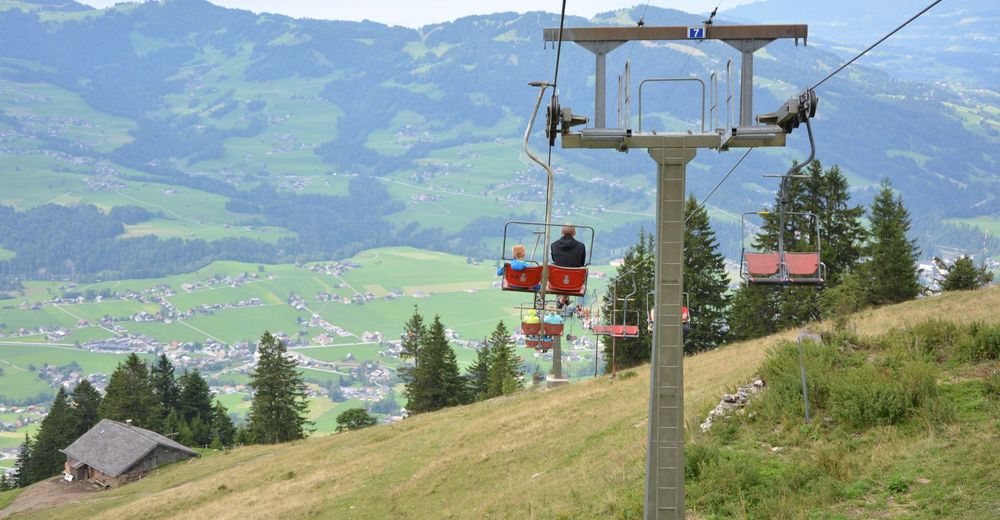 © Renja Metzler_Andelsbuch Tourismus
© Alex Kaiser, Mellau Tourismus
© Benjamin Schlachter
Take a comfortable, safe trip on the cable cars to dizzy heights. Be impressed from the magnificent views which await you at the top.
Your advantage with the Bregenzerwald Guest Card: With the Bregenzerwald Guest Card, you can take the cable cars as often as you like!
The Cable Cars in the Bregenzerwald:
Brüggelekopf Alberschwende, chairlift
Bergbahnen Andelsbuch, chairlift
Bergbahnen Bezau, cable railway
Bergbahnen Mellau, cable railway
Bergbahnen Diedamskopf in Au-Schoppernau, cable railway
Uga Express Damüls, chairlift
Steffisalp Express Warth, chairlift
Großwalsertaler Seilbahnen Sonntag, cable railway
Seilbahnen Faschina - Panoramabahn Stafelalpe, chairlift
Fans of paragliding can also get ready to take off: numerous cable cars transport the sports equipment to the launch site. Thanks to their favourable upwinds and pleasant thermal conditions, Andelsbuch, Bezau and Au-Schoppernau have advanced to become internationally renowned paragliding centres.
Operating times from 1st May to 31st October
Detailed Information: www.bregenzerwald.at
Contact information
Further information:
www.bregenzerwald.at/aktivitaet/bregenzerwald-g...
Enquiries to:
info@bregenzerwald.at
Find Accommodation Bregenzerwald
350 Hotels, Holiday apartments...
376 Offers and All-inclusive prices
Sports provider Bregenzerwald
Events
11.06. - 29.10. jeweils Thu

11.06. - 29.10. jeweils Thu

13.06. - 07.11. jeweils Sat
Webcams