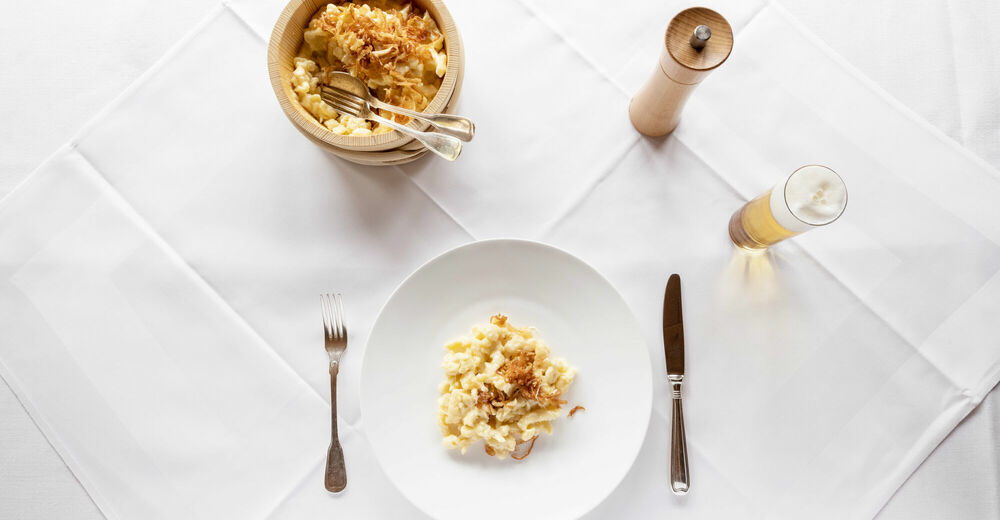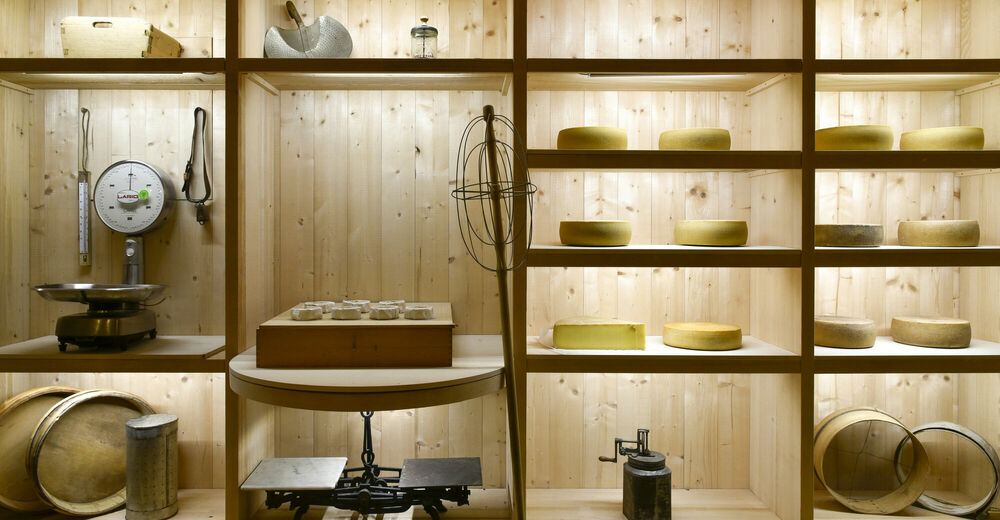 © © Jo Pesendorfer - Bregenzerwald Tourismus GmbH
© Benjamin Schlachter - Bregenzerwald Tourismus GmbH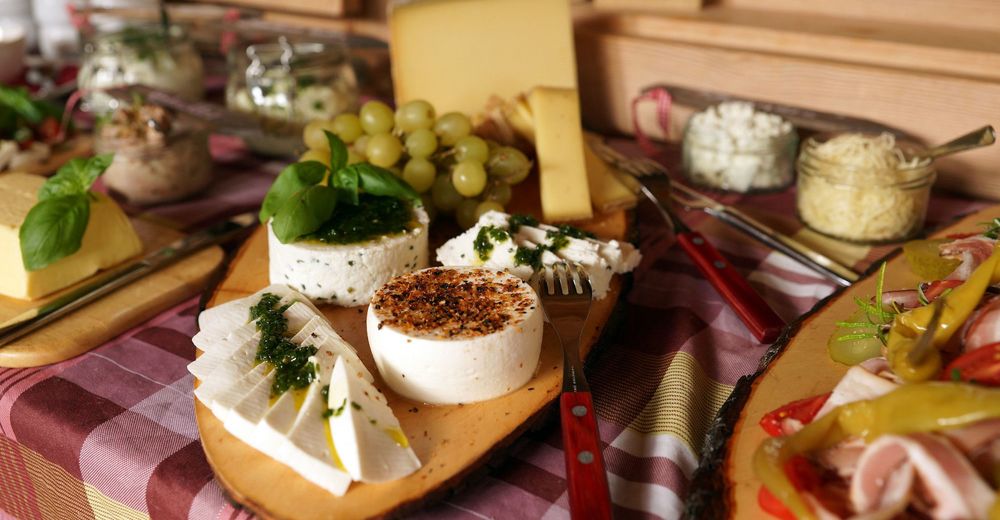 © Ludwig Berchtold_Bregenzerwald Tourismus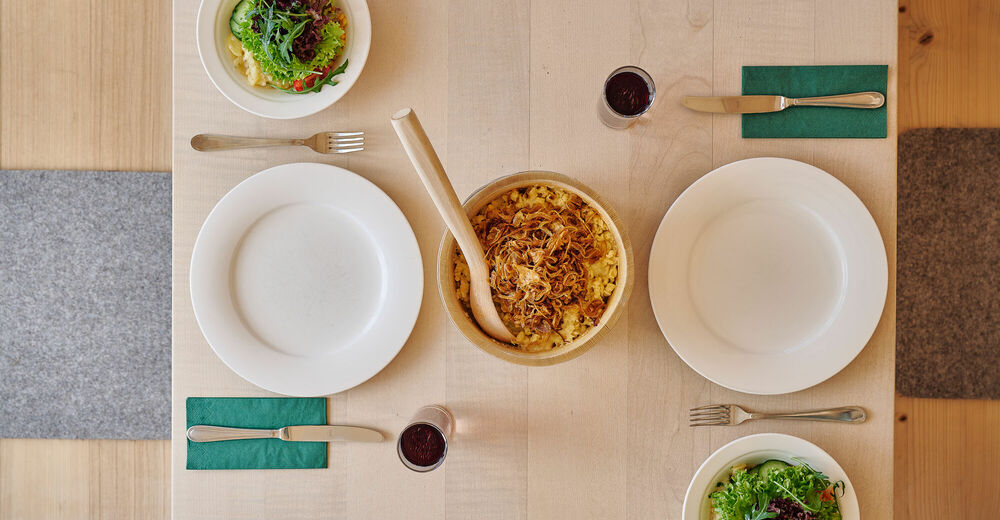 © Alex Kaiser - Bregenzerwald Tourismus - Bregenzerwald Tourismus
The KäseStrasse isn't a street or a road in the usual sense: it is a union of experts from various disciplines. Throughout the whole year, the members - including alpine dairies, cheesemakers, farms selling their produce directly from the farm - organise events, invite people to tasting sessions, and initiate the uninitiated into the secrets of cheese production.
In 2008, the KäseStrasse Bregenzerwald celebrated its 10th anniversary, including the "longest cheese board in the world". The table, measuring 479 m in length, accommodated 1,700 guests. In addition to restaurants and alpine dairies, stations along the KäseStrasse include: the modern cheese cellar in Lingenau, where several thousand blocks of cheese are left to mature, the cheese house in Andelsbuch, open seven days a week selling the entire range of cheeses and delicacies from the Bregenzerwald, the alpine dairy school in Egg, where you can make your own cream cheese in a blitz course.
throughout the year - Detailed Information at Bregenzerwald Tourismus or the KäseStrasse Bregenzerwald
www.bregenzerwald.at - www.kaesestrasse.at
Contact information
Further information:
www.kaesestrasse.at
Enquiries to:
info@bregenzerwald.at
Find Accommodation Bregenzerwald
335 Hotels, Holiday apartments...
389 Offers and All-inclusive prices
Sports provider Bregenzerwald
Events
19.01. - 29.06. jeweils Tue

20.05. - 30.09. jeweils Thu

21.05. - 03.09. jeweils Fri
Webcams