Welcome to the visitors' website of the Berchtesgadener Land!
Here, at your fingertips, you will find all pertinent information on sightseeing attractions, sports activities, accommodations, dining, guided tours, all-inclusive stays, special events and practical tips.
The Berchtesgadener Land is a region of spectacular natural beauty: majestic mountains, crystal clear lakes and the unspoiled nature reserve of our Alpine National Park are yours to enjoy.
It is also an area that boast world-famous sights such as the mysterious world of the salt mine, the 'Eagle's Nest' dominating a mountain summit and the 12th century chapel of St. Bartholomew on Lake Königssee, now an unmistakable symbol of the Bavarian Alps.
From the Rupertiwinkl region to Königssee and from Markt Schellenberg to Bad Reichenhall, our lovely little land is dotted with charming villages where alpine customs are kept alive. Parades, religious processions, beer fests and folklore events testify to our locals' love of life and Bavarian traditions. Once chosen by the Bavarian kings, this area boasts a royal castle and many other sights of interest.
The Berchtesgadener Land is also a paradise for hikers and those who like to remain physically active. From leisure strolls to exhilarating mountain hikes, this is a region to discover on foot. In summer every imaginable sport can be practiced and, when the snow lies deep and sparkling, visitors will find ideal conditions for cross-country skiing, downhill skiing, sledding and ice-skating.
---
---
Leisure tips Berchtesgadener Land
---
Contact Berchtesgadener Land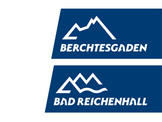 Tourist-Information Bergerlebnis Berchtesgaden
Maximilianstraße 9, D-83471 Berchtesgaden
Telephone

Fax

Homepage
E-Mail
Inquiry and Brochure order Accommodations
Locations Berchtesgadener Land
Lakes Berchtesgadener Land
Mountain railways Summer operation
Accommodations Berchtesgadener Land
36 Hotels, Holiday apartments...
74 Offers and All-inclusive prices
Sports provider Berchtesgadener Land
Offers and All-inclusive prices Berchtesgadener Land
Events
28.04. - 31.12. every day

06.05. - 31.12. every day
Webcams