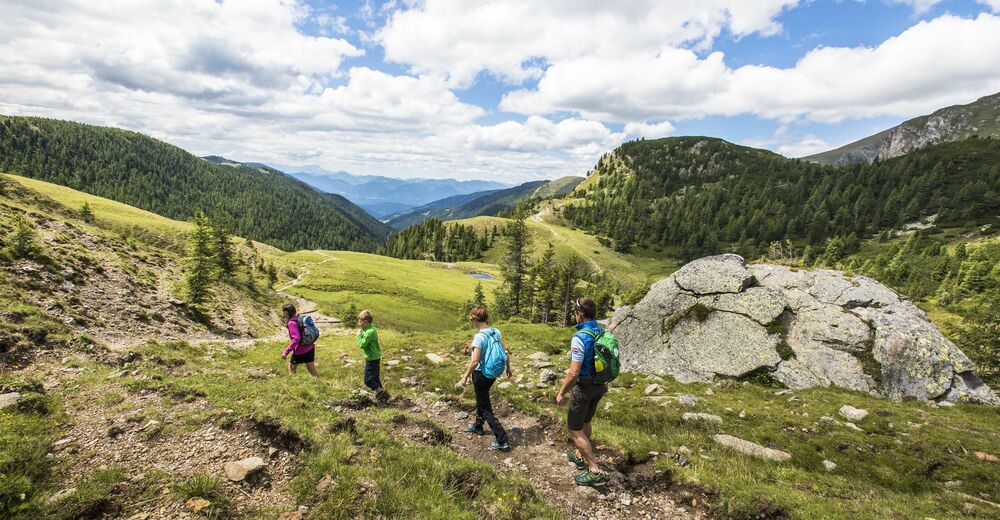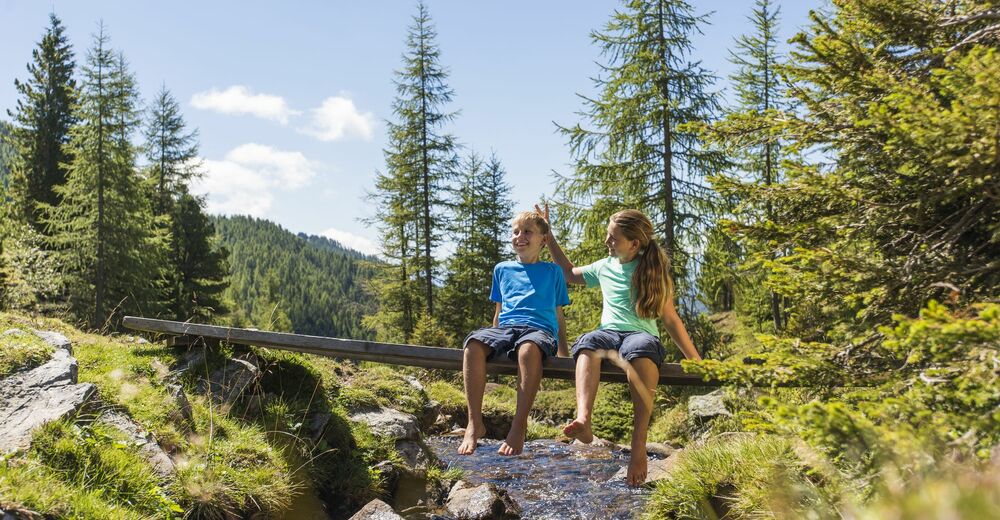 © © Franz GERDL, 2012, all rights reserved - Franz Gerdl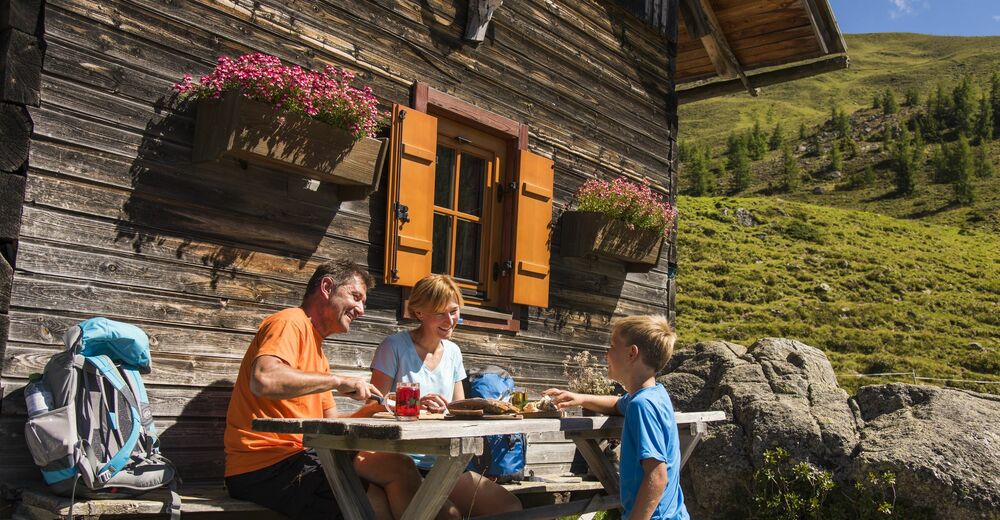 © © Franz GERDL, 2012, all rights reserved - Franz Gerdl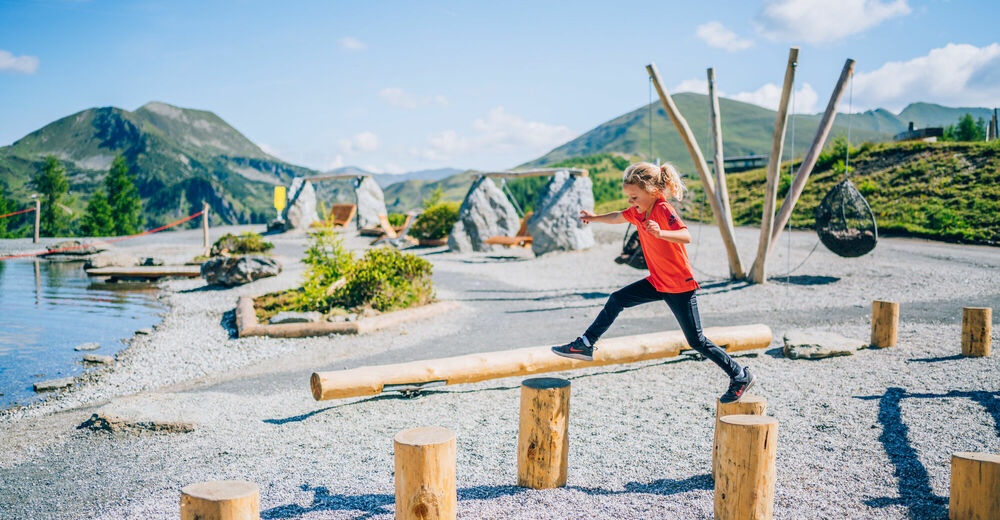 © Gert Perauer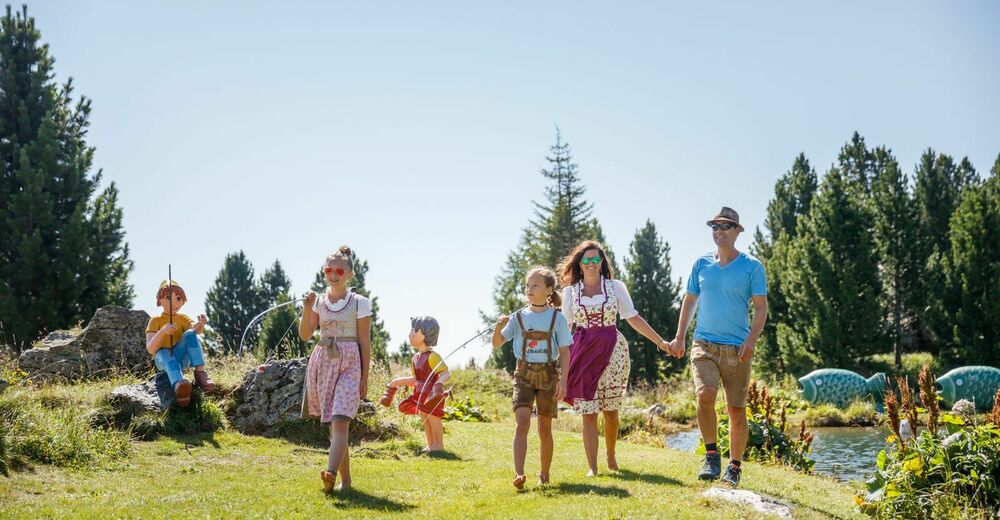 © Martin Steintahler_Köfer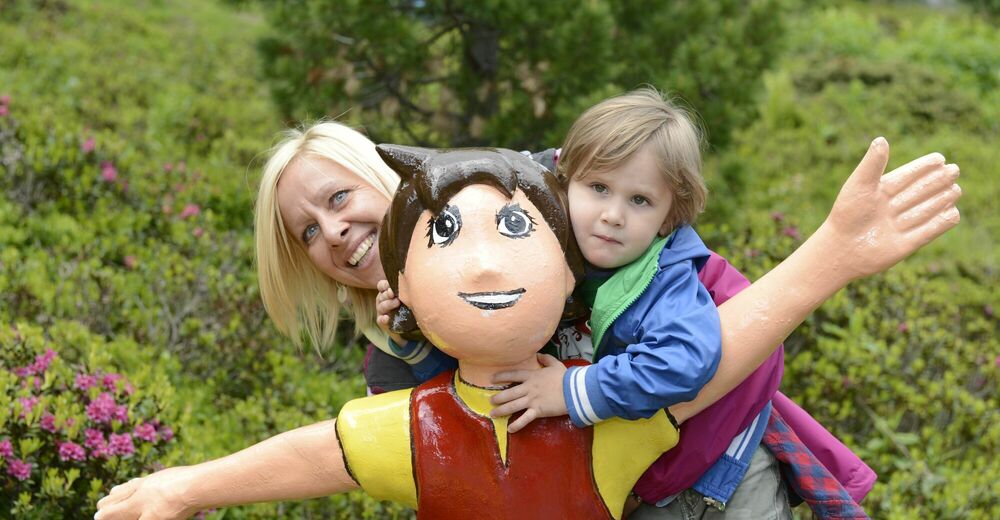 © Heidialm Fam. Köfer
DAY-TRIP DESTINATIONS & FAMILY HIGHLIGHTS IN KÄRNTEN
Variety and fun in Bad Kleinkirchheim and the greater area
Thanks to an abundance of leisure facilities and day-trip destinations, the sunny Kärnten is the ideal place to spend varied family holidays. Warm lakes like the Brennsee with its high-quality drinking water guarantee pure water fun, while the gentle summits of the Nockberge Mountains biosphere park offer optimal conditions for hiking tours with kids.
The best feature of a family vacation in Bad Kleinkirchheim: There is something for everyone. From the beginning of July to mid-September numerous family offers such as family biking, tennis or golf trials, hiking tours, discovery trips and many other attractions ensure fun and entertainment for adults and children alike. Should the grown-ups wish to enjoy the sauna or spa & wellness treatments in peace, that is possible as well as kids can unwind in the pools next door. And while the young generation can enjoy the weekly programme making new friends with professional supervision, parents can play a round of golf, go on a more challenging mountain tour or try out Kärnten's culinary treats.
Great (family) day-trip destinations are also the larger Kärntner lakes, such as Millstätter See, Weißensee, Ossiacher See and Wörthersee, where in addition to swimming and water sports also fun tours on a ship are possible. In addition to that the Nockberge attract guests with many exciting trip ideas in direct proximity:
Excursions tips for little scientists
Aktiv Park Bad Kleinkirchheim
Movement & panoramic view above the Carinthian Nock Mountains at almost 2,000 m above sea level. Directly at the mountain cable car station of the Biosphärenparkbahn Brunnach children will find various exercise stations with different elements and cool resting places.
Granatium. Die Welt der Steine – World of Stones, Radenthein
Europe's only accessible garnet vein fascinates visitors with its own cutter's shop, a glittering garnet exhibition, a magic garnet tunnel, a mining area for kids and many other attractions…
Heidialm
Visit Heidi and her friends at the Falkert. On basis of the well-known Heidi story adults and children alike discover Alm life and learn about the wonderful nature experiences it comes with.
Alpenwildpark/Naturstadl Feld am See
Experience wild animals up close – in the 11 hectare animal park with adventure playground, cosy wine tavern and child-friendly petting zoo.
Silva Magica
Nature experience park at the Nockalmstraße. A circular hiking trail leads into the world of "nature spirits" (water, air, earth and fire) and the "Silva Magica" park informs visitors about the most different stones and rocks.
Contact information
Further information:
www.badkleinkirchheim.at
Enquiries to:
info@badkleinkirchheim.at
Find Accommodation Bad Kleinkirchheim & Feld am See
147 Hotels, Holiday apartments...
586 Offers and All-inclusive prices
Sports provider Bad Kleinkirchheim & Feld am See
Events
12.09.

09.10. - 10.10. every day

16.10. - 17.10. every day
Webcams