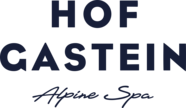 Offer
Wasserhotel Völserhof
© MAX STEINBAUER 5640 BAD GASTEIN - MAX STEINBAUER 5640 BAD GASTE
© MAX STEINBAUER 5640 BAD GASTEIN - MAX STEINBAUER 5640 BAD GASTE
© MAX STEINBAUER 5640 BAD GASTEIN - MAX STEINBAUER 5640 BAD GASTE
Basenfasten im Völserhof
Health resort/spa break / Autumn packages / Fastenwoche / Entschlackungsurlaub
Validity

08.10.2023 to 23.10.2023
7 Nights: 08.10.2023 to 22.10.2023

Description

Eine beliebte Methode, um Körper und Seele zu regenerieren und mehr Vitalität zu erlangen, ist das Fasten.
So erfreuen sich jene Varianten des Fastens großer Beliebtheit, bei denen ausgewählte Lebensmittel durchaus erlaubt sind und der gesundheitliche Effekt dem des Vollfastens ähnelt.

In der Pauschale für Sie enthalten:
4 oder 7 Übernachtungen
Vollpension (mit rein basischen Lebensmittel)
Workshop
Bewegungsprogramm
Ausflüge
Vorträge mit vielen Tipps und Rezepten zum Mitnehmen
Vorbereitung auf die Gesundheitswoche und Nachbesprechung

Explanatory note

Das Basenfasten ist eine dieser Methoden, bei der man mit Genuss essen darf und dabei den Körper entlastet und reinigt.
---
4 Nights
08.10.2023 to 23.10.2023
---
7 Nights
08.10.2023 to 22.10.2023
Hotel

49 Beds, 29 Room

Benedikt Lang

Pyrkerstrasse 28, 5630 Bad Hofgastein - Arrival