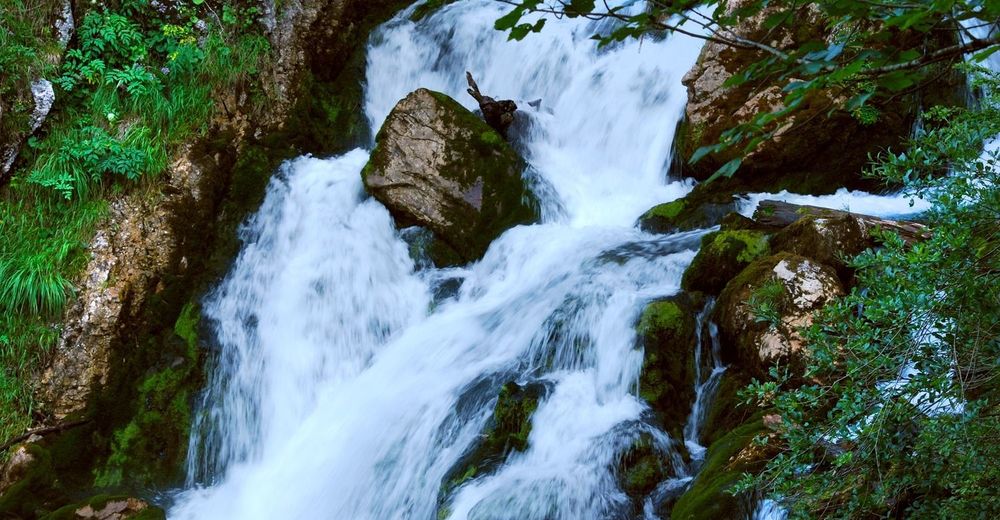 © abtenau-info.at - Sabine Zehetner
Hiking to the Kneipp water treading-basin in the district of Au and spectacular waterfalls
Trail to the Kneipp Basin Au and the Abtenau Waterfalls
Start your walk at the market place in Abtenau. Within 30 minutes you will reach the village of Au. From the Au-mill, a hiking trail leading towards Dachser and Trickl Waterfall. At a junction you can go first to the Au Kneipp facilities. Refresh yourself with the cool mountain water and take a break!
A short piece goes back to the way before it branches off to the waterfalls. The Dachserfall you reach first - a narrow path leads on to Tricklfall. Several small ascents bring you very close to the thundering water of the waterfalls! A leisurely hiking trail leads back to Aumuehle.
Contact information
Further information:
www.abtenau-info.at
Enquiries to:
ferien@abtenau-info.at
Find Accommodation Abtenau
108 Hotels, Holiday apartments...
196 Offers and All-inclusive prices
Webcams