Nordkette Skylinepark
Innsbruck - Nordkette
The NITRO SKYLINE PARK Innsbruck is the only park in the world that deserves the predicate "InCity" . You can reach the park without getting into a car directly from Innsbruck city center. The brand new lifts of Innsbruck Nordkettenbahnen put up in 20 minutes from the Congress House Innsbruck (560m) to the Seegrube to 1,905 m, where the park is situated.
The park is characterized by its unique location and atmosphere. In addition to a breathtaking view over the skyline of Seegrube Innsbruck for their chilled vibe among freestylers is well known. The park lift is exactly the same length as the park itself - so you can make runs until your legs are rubber.
Ski resort Innsbruck - Nordkette
---
Schnee- und Parkstatus
Leider keine aktuellen Parkinformationen vorhanden.
Current informationToday, 11:48
---
Nordkette Skylinepark
Sea level

1900 m

Length

200 m

Surface

2,000m²

Direction

SE

Elemente

16

Area

Der NORDKETTE SKYLINEPARK zeichnet sich durch seine einzigartige Lage und Atmosphäre aus. Neben einem atemberaubenden Tiefblick über die Innsbrucker Skyline ist die Seegrube für ihren chilligen Vibe unter Freestylern bestens bekannt. Der Parklift ist exakt gleich lang wie der Park selbst - deshalb kannst Du Runs machen, bis deine Beine Gummi sind.

Elemente

Kicker
Mini (Corner)
DownTube (Specials)

Rail

6m long

CRail (Rail)

Rail

9m long

JumpBox (Box)

Highrail (Rail)

6 x 2,5 m (Specials)

FlatTube (Specials)

Box

6m long

stepdown Kicker

12m landing

quarter Pipe

12m wide, 5.5m high

Roller 15m (Kicker)
5 x 1,5 m (Specials)

stepdown Kicker

16m landing
---
Weitere Informationen
Link
Park Size

S

Total

14

Easy

6

Public

1

Pro

7
Head Shaper

Bjarni Thor Valdimarsson
Videos
03:52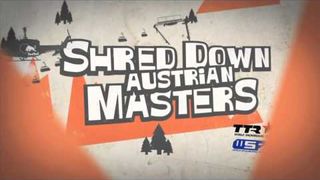 01:43
05:44
Webcams