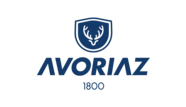 La Chapelle Snowpark
La Chapelle, a progressive snowpark for riders of all levels, from novice to expert. This is the ideal spot for getting together for a warm-up or to perfect your technique.
4 kicker lines of varying levels of difficulty (XS, S, M and L) to progress at your own pace, and 2 jib lines (S and L) with boxes and rails.
---
Snow and park status
Sorry, no current parking information available.
Current information
Today, 19:52
---
Weitere Informationen