© betterparks.at
© betterparks.at
© Mike Wechselberger
© betterparks.at
© Mike Wechselberger
© betterparks.at
Pure Freestyle. High Quality. *
The Betterpark Hochzillertal is located directly below the exit of the 8-person chairlift Schneexpress.
Betterpark exclusive in the Zillertal - Snowpark with own lift.
Fun park from beginner to professional!
The snowpark has a total length of 320 m and has meanwhile received its own lift. The snowpark offers different areas for all skill levels. You can choose between Beginner Line, Medium Line, Pro Line, Jib Line and XL-Kicker Line.
You can relax in the chill-out area. Comprising sun loungers and a container with music system, you can watch the action throughout the park.
The highlight in the Betterpark Hochzillertal is the XL kicker, which invites you to "shoot" and offers the audience a great show in the chill-out area as well as at the chairlift.
Snowpark Design & Maintenance: www.betterparks.at
Tip *: Always compare information on the total number of elements with the current parking status - our information is reliable and daily updated!
---
Snow and park status
Sorry, no current parking information available.
Snow ReportToday, 14:00
Wir starten am 02.12.2023 und 03.12.2023 ab 08:00 Uhr in den Wochenend-Skibetrieb. Durchgehender Skibetrieb vom 07.12.2023 – 13.04.2024 Voraussichtlich geöffnete Lifte: - Gondelbahn III - Sesselbahn Sonnenjet 6er - Sesselbahn Topjet 4er - Skilift Zirbenlift I - Anfängerlift Verbindung nach Hochfügen geschlossen Voraussichtlich geöffnete Hütten: - Mountain View - Wedelhütte Öffnungszeiten: täglich 7:30 Uhr – 17:00 Uhr = Seilbahn Lifte und Sesselbahnen ab 8:00 bis 16:00 [...]
---
(Neuer Bereich)
Elemente

27

Status

Elemente

| | |
| --- | --- |
| | Jump 0 m (Waveroller) |
| | Jump 0 m (Waveroller) |
| | Jump 2 m (Kicker) |
| | Jump 3 m (Kicker) |
| | Jump 4 m (Kicker) |
| | Jump 6 m (Kicker) |
| | Jump 8 m (Kicker) |
| | Jump 10 m (Kicker) |
| | Jump 14 m (Kicker) |
| | Jump 18 m (Kicker) |
| | Ride-on Flat 4 m (Box) |
| | Ride-on Roof 6 m (Box) |
| | Ride-on Wave 8 m (Box) |
| | Flat 4 m (Box) |
| | Flat Tube 6 m (Specials) |
| | Down Tube 6 m (Specials) |
| | Flat Tank 5 m (Specials) |
| | Up Tank 5 m (Specials) |
| | Down Industry 6 m (Specials) |
| | Flat Donkey Industry 6 m (Specials) |
| | Down 8 m (Rail) |
| | Down 8 m (Rail) |
| | Ellbow 8 m (Rail) |
| | Double-Kink 10 m (Rail) |
| | Flat 4 m (Rail) |
| | Jump 6 m (Box) |
| | Mini Wallride (Specials) |
---
(Neuer Bereich)
Elemente
---
Weitere Informationen
Park Size

L

Total

27

Easy

Public

Pro
Park Designer

betterparks
Videos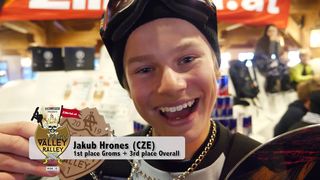 04:16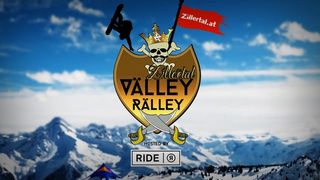 01:28
02:51
Webcams