Buffaure Snowpark
Pozza di Fassa - Buffaure / Val di Fassa
The Buffaure Snowpark is placed in the Buffaure ski area and can be easily reached by cable car starting from the location Meida in Pozza di Fassa. The snowpark was inaugurated in 2015 and redesigned in 2016 by the company F-TECH Snowpark Construction in collaboration with the Society Funivie Buffaure S.P.A. It was realized to let all the wishes of freestylers and snowboarders be fulfilled, that is not only for pros but also for beginners. The news regard the upper part of the spot, near the top station of the chair lift "Buffaure di Sotto", where new basic and medium facilities allow skiers to approach gradually and safety series of rail and box. The park has gained an additional length of 370 m (once 110 m, now 480 m) and includes a 250 m long Family Fun Line with whoops, parabolic turns and tunnels, perfect to guarantee fun for children and parents.
Easy Line facilities: jump butterbox 6m; kicker bank 3m; kinked butterbox 6m; kicker 2,5m + 4m; box 3m; high five smilie (winter news 2017).
Medium Line facilities: fun tube 5m; kinked industrial pipe 7m; industrial pipe 6m; t-box 5m; tank 3m; wall ride (winter news 2017).
---
Snow and park status
Sorry, no current parking information available.
Snow Report
Mon, 27.03., 12:05
---
Buffaure Snowpark
Sea level

2050 m

Length

110 m

Surface

7,260m²

Elemente

6

Elemente

| | |
| --- | --- |
| | Kicker |
| | Box |
| | Rail |
| | Wallride (Specials) |
| | Cisterna (Specials) |
| | Jibbing area (Specials) |
---
Weitere Informationen
Videos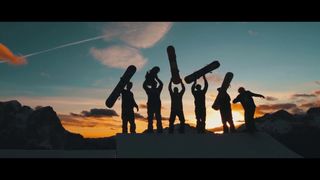 02:32
01:45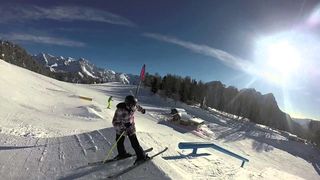 00:53
Webcams