© Hannes Niederkofler Photography - Hannes Niederkofler
© Hannes Niederkofler Photography - Hannes Niederkofler
© Hannes Niederkofler Photography - Hannes Niederkofler
© Hannes Niederkofler Photography - Hannes Niederkofler
© Hannes Niederkofler Photography - Hannes Niederkofler
© Hannes Niederkofler Photography - Hannes Niederkofler
© Hannes Niederkofler Photography - Hannes Niederkofler
© Hannes Niederkofler Photography - Hannes Niederkofler
© Hannes Niederkofler Photography - Hannes Niederkofler
Ischgl's Lifestyle- Spa- & Gourmet-Resort
Welcome to the Schlosshotel Ischgl ***** s
The best choice you can make in Ischgl.
Everything you desire is directly in and around the hotel. Our prime location next to the ski slope and our hotel-own SKI-SHOP with rental service, as well as atmospheric après-ski and our unique entertainment are perfect for your winter holiday in Ischgl. Our excellent cuisine in our various restaurants as well as the SCHLOSS SPA will offer you additional holiday highlights.
Our room interior is timeless and elegant. Furnitures of the Italian Design Brand Minotti make our rooms perfect for your stay. All rooms and suites have a balcony, telephone, radio, flat-screen TV, minibar, safe and a Nespresso machine.
The dainty dishes of the Schlossherrnstube have been awarded with 18 points / 4 toques by gourmet guide Gault Millau. In the wine bar, which was rated with 12 points / 1 toque, you can enjoy traditional Austrian cuisine and the best pizza that Ischgl has to offer. As part of the half board, you can look forward to a 5-course dinner menu in our Kristallsaal.
Look forward to our modern SCHLOSS SPA with indoor pool, Finnish sauna, herbal sauna, aroma steam bath, infrared chairs, water beds, Dornbracht Horizonal Shower, tea bar and gym.
After skiing, you can enjoy fancy drinks in our Schloss Lounge or exquisite champagnes at the Champagne Hut. The champagne club offers Europe's best DJs till the morning.
ENJOY & HAVE A LOOK!
Videos
00:57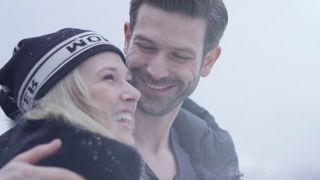 00:44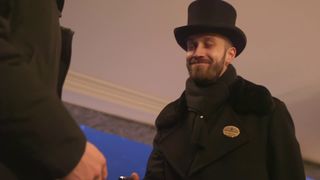 00:32
Allgemeine Verfügbarkeit Schlosshotel Ischgl
information on request
available
not available
closed
June 2022
KW
Mon
Tue
Wed
Thu
Fri
Sat
Sun
1
2
3
4
5
6
7
8
9
10
11
12
13
14
15
16
17
18
19
20
21
22
23
24
25
26
27
28
29
30
October 2022
KW
Mon
Tue
Wed
Thu
Fri
Sat
Sun
1
2
3
4
5
6
7
8
9
10
11
12
13
14
15
16
17
18
19
20
21
22
23
24
25
26
27
28
29
30
31
Prices
Sommer
01.07.2022 - 11.09.2022
Superior courtyard (Double Room)
per person / per night
| Half-board
Local tax
per person / per night
Haustiere: Ihr Liebling ist bei uns (auf Anfrage) herzlich willkommen
max. 1 zulässig
+ 25,00 €
pro Number / pro Night
Superior (Double Room)
per person / per night
| Half-board
Local tax
per person / per night
Haustiere: Ihr Liebling ist bei uns (auf Anfrage) herzlich willkommen
max. 1 zulässig
+ 25,00 €
pro Number / pro Night
Comfort (Double Room)
per person / per night
| Half-board
Local tax
per person / per night
Haustiere: Ihr Liebling ist bei uns (auf Anfrage) herzlich willkommen
max. 1 zulässig
+ 25,00 €
pro Number / pro Night
Comfort Premium (Double Room)
per person / per night
| Half-board
Local tax
per person / per night
Haustiere: Ihr Liebling ist bei uns (auf Anfrage) herzlich willkommen
max. 1 zulässig
+ 25,00 €
pro Number / pro Night
Comfort Deluxe (Double Room)
per person / per night
| Half-board
Local tax
per person / per night
Haustiere: Ihr Liebling ist bei uns (auf Anfrage) herzlich willkommen
max. 1 zulässig
+ 25,00 €
pro Number / pro Night
Superior Courtyard (Suite)
per person / per night
| Half-board
Local tax
per person / per night
Haustiere: Ihr Liebling ist bei uns (auf Anfrage) herzlich willkommen
max. 1 zulässig
+ 25,00 €
pro Number / pro Night
Superior (Suite)
per person / per night
| Half-board
Local tax
per person / per night
Haustiere: Ihr Liebling ist bei uns (auf Anfrage) herzlich willkommen
max. 1 zulässig
+ 25,00 €
pro Number / pro Night
Comfort Deluxe (Suite)
per person / per night
| Half-board
Local tax
per person / per night
Haustiere: Ihr Liebling ist bei uns (auf Anfrage) herzlich willkommen
max. 1 zulässig
+ 25,00 €
pro Number / pro Night
Comfort (Suite)
per unit / per night
| Half-board
Local tax
per person / per night
Haustiere: Ihr Liebling ist bei uns (auf Anfrage) herzlich willkommen
max. 1 zulässig
+ 25,00 €
pro Number / pro Night
Superior Appartement Junior (Suite)
per unit / per night
| Half-board
Local tax
per person / per night
Haustiere: Ihr Liebling ist bei uns (auf Anfrage) herzlich willkommen
max. 1 zulässig
+ 25,00 €
pro Number / pro Night
Superior (Single room)
per person / per night
| Half-board
Local tax
per person / per night
Haustiere: Ihr Liebling ist bei uns (auf Anfrage) herzlich willkommen
max. 1 zulässig
+ 25,00 €
pro Number / pro Night
Preis auf Anfrage außerhalb der Saisonzeiten
Payment methods
cash, cash card, all credit cards
Room/Apartments
Payment methods

cash, cash card, all credit cards