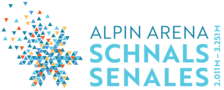 Prices ski passes

Schnalstal / Kurzras
Payment options
High season
2022/23
16.09.2022 to 17.11.2022
(C)
25.12.2022 to 08.01.2023
(C)
28.01.2023 to 03.03.2023
(C)
01.04.2023 to 16.04.2023
(C)
Adults
Children
Teens
Seniors
1 Day
€ 51.00
€ 32.00
€ 35.00
€ 44.00

1 Day

from 12:30
€ 41.00
€ 25.00
€ 29.00
€ 36.00
2 Days
€ 100.00
€ 63.00
€ 70.00
€ 88.00
3 Days
€ 146.00
€ 92.00
€ 102.50
€ 128.00
4 Days
€ 188.00
€ 119.00
€ 132.00
€ 165.00
5 Days
€ 225.00
€ 142.00
€ 157.00
€ 198.00
6 Days
€ 259.00
€ 163.00
€ 182.00
€ 228.00
12 Days
€ 421.00
€ 266.00
€ 294.00
€ 370.00
Low season
2022/23
09.01.2023 to 27.01.2023
(B)
04.03.2023 to 31.03.2023
(B)
Adults
Children
Teens
Seniors
1 Day
€ 46.00
€ 29.00
€ 32.00
€ 41.00

1 Day

from 12:30
€ 36.00
€ 23.00
€ 25.00
€ 32.00
2 Days
€ 90.00
€ 57.00
€ 63.00
€ 79.00
3 Days
€ 130.00
€ 82.00
€ 90.50
€ 114.00
4 Days
€ 167.00
€ 105.00
€ 117.00
€ 147.00
5 Days
€ 201.00
€ 127.00
€ 141.00
€ 177.00
6 Days
€ 231.00
€ 146.00
€ 162.00
€ 203.00
12 Days
€ 376.00
€ 236.00
€ 263.00
€ 331.00
Pre-/Late-season
2022/23
18.11.2022 to 24.12.2022
(A)
Adults
Children
Teens
Seniors
1 Day
€ 41.00
€ 26.00
€ 28.00
€ 36.00

1 Day

from 12:30
€ 31.00
€ 20.00
€ 21.00
€ 27.00
2 Days
€ 80.00
€ 51.00
€ 56.00
€ 70.00
3 Days
€ 116.00
€ 74.00
€ 81.00
€ 102.00
4 Days
€ 149.00
€ 94.00
€ 104.00
€ 131.00
5 Days
€ 179.00
€ 113.00
€ 125.00
€ 157.00
6 Days
€ 206.00
€ 130.00
€ 144.00
€ 181.00
12 Days
€ 335.00
€ 211.00
€ 234.00
€ 294.00
Children

Years 2008 - 2020

Teens

Years 2004 - 2007

Seniors

to Year 1963

Adults

Years 1964 - 2003
Explanatory notes Prices
Snowkid: Children born in 2013 and after, pay only 4 € per day if min. one parent buys an equivalent pass. Family ID required.
Family: Reduced rates valid with min. 3 persons (thereof min. 1 parent). Family ID required.
---
Explanatory note Season times
No refunds in case of bad weather, loss, shutdown, illness, or early departure. All tickets are personal, non-transferable, and can be confiscated if the rules of transport and conduct are disregarded.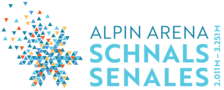 Find Accommodation
Schnalstal / Kurzras
22 Hotels, Holiday apartments...
36 Offers and All-inclusive prices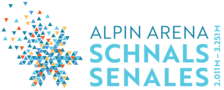 Sports provider
Schnalstal / Kurzras
Webcams