Erlebnisgasthof Moasterhaus
8584 Hirschegg
Christian Taucher
© Kaltenegger
© Tom Lamm | ikarus.cc - Tom Lamm
© Tom Lamm | ikarus.cc - Tom Lamm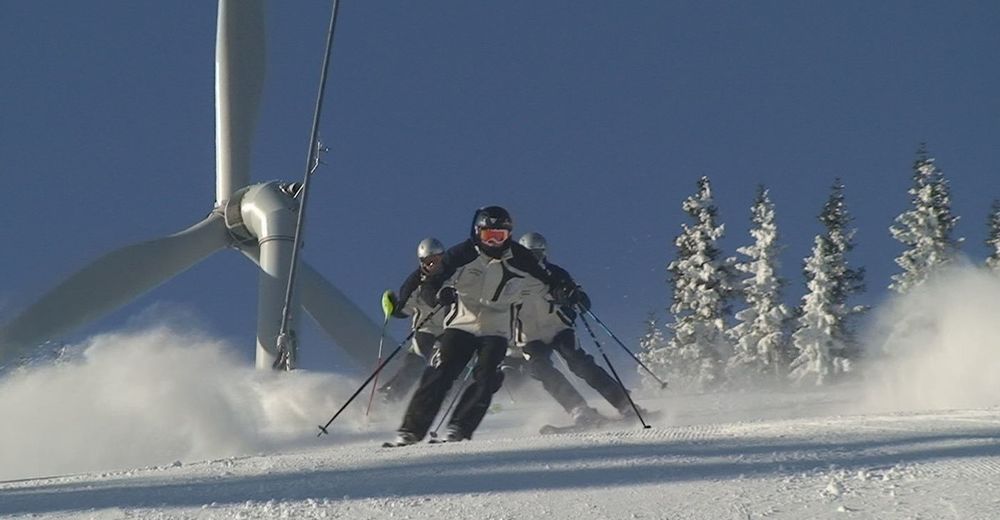 © Tom Lamm | ikarus.cc - Tom Lamm
***Moasterhaus Salzstiegl - direkt an den Pisten
Einem sportlichen Aufenthalt in unserem Hause steht nichts mehr im Wege. Sie können in unserem abwechslungsreichen Gelände Skifahren, Rodeln oder Langlaufen.
Im Rahmen unserer Halbpension erwarten Sie ein reichhaltiges Frühstücksbuffet, sowie regionale Schmankerl am Abend. Sehr beliebt sind unsere Sauna und unser Dampfbad. Die Kinder haben im Haus sehr viel Platz zum Spielen im Sportraum. Unser Haus bietet eine Boulder- und eine Kletterwand, 2 Kegelbahnen, einen Billardtisch und eine Tischtennisplatte.
NEU: Gratis W-Lan in allen Zimmern und natürlich auch im à la carte Restaurant.
Direkt vor dem Haus finden Sie:
die Top-Skischule Ruderes mit Angeboten für Privatstunden und Kinderskikursen
Infos unter: +43 664 161 30 87
Im Skishop können Sie die neuesten Modelle ausprobieren. Auch Handschuhe und andere Accessoires für den Winter sind hier erhältlich.
In der Rodelhütte gibt es gute Musik, einen Drink und die Fahrscheine für das Rodeltaxi. Von hier bringt Sie das Rodeltaxi zum Start der Rodelbahn.
Unsere 2 km lange Rodelbahn ist beschneit, präpariert und beleuchtet. Die Bahn ist täglich von 10:00-21:00 Uhr geöffnet.
Videos
Allgemeine Verfügbarkeit Erlebnisgasthof Moasterhaus
information on request
available
not available
Falls zu Ihrem gewünschten Termin nichts frei sein sollte, fragen Sie trotzdem an! Wir finden gerne für Sie noch eine Möglichkeit schnell Urlaub zu machen
Offers Winter Erlebnisgasthof Moasterhaus
Offers including ski pass / Christmas/New Year / Ski packages
3 Nights: 23.12.2021 to 26.12.2021
**Weiße Weihnachten auf 1320m am Berg erleben. Verbringen Sie inmitten des familiären und dennoch anspruchsvollen Ski- und Rodelgebietes Salzstiegl schöne und aktive Tage. **Dieses Angebot ist für...
Family holiday / Offers including ski pass / Ski packages
6 Nights: 05.02.2022 to 13.02.2022
Skiurlaub mit deiner Familie direkt an der Piste inklusive Halbpension und Skipass.Du kannst statt dem Skipass auch 6 Rodelfahrten pro Tag bekommen. Gerne kannst Du auch HP und Skipass für...
Prices
| Winter | Peak season | Early / low season |
| --- | --- | --- |
| Overnight stay | - | - |
| breakfast included | €46 to €58 | - |
| Half-board | €54 to €64 | - |
| All inclusive | - | - |
| Summer | Peak season | Early / low season |
| --- | --- | --- |
| Overnight stay | - | - |
| breakfast included | €27 to €59 | - |
| Half-board | €27 to €65 | - |
| All inclusive | - | - |
Further information
Doppelzimmer (Double Room)
| Half-board
Local tax
per person / per night
Babybetten
max. 2 zulässig
+ 10,00 €
pro Number / pro Night
Haustiere: Hund
max. 3 zulässig
+ 12,00 €
pro Number / pro Night
Wochenend-Aufpreis: 1-Nacht-Zuschlag
+ 15,00 €
pro Person / pro Aufenthalt
Mehrbettzimmer (Shared Room)
| Half-board
Local tax
per person / per night
Babybetten
max. 2 zulässig
+ 10,00 €
pro Number / pro Night
Haustiere: Hund
max. 3 zulässig
+ 12,00 €
pro Number / pro Night
Wochenend-Aufpreis: 1-Nacht-Zuschlag
+ 15,00 €
pro Person / pro Aufenthalt
Sechsbettzimmer (Family Room)
| Half-board
Local tax
per person / per night
Babybetten
max. 2 zulässig
+ 10,00 €
pro Number / pro Night
Haustiere: Hund
max. 3 zulässig
+ 12,00 €
pro Number / pro Night
Wochenend-Aufpreis: 1-Nacht-Zuschlag
+ 15,00 €
pro Person / pro Aufenthalt
Room/Apartments
Payment methods

Banküberweisung, Barzahlung, Bankomat