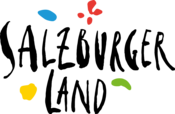 Weather forecast
Salzburg
Today,
Tuesday
Am Dienstag ziehen die ausgedehnten hohen Wolkenfelder allmählich nach Süden weiter, es kommt oft die Sonne hervor. Im Gebirge bilden sich einige Quellwolken. Vielerorts bleibt es niederschlagsfrei, nur sehr vereinzelt sind kurze, schwache Schauer im Bereich der Zentralalpen möglich. Gewitter sind kaum dabei. Der Wind weht schwach bis mäßig aus Nord bis Nordost (Flachgau Spitzen von knapp 40 km/h möglich). Höchstwerte: 18 bis 23 Grad.
Last Data of 16:10 - Source: GeoSphere Austria
Tomorrow,
Wednesday
Der Mittwoch bringt wieder deutlich mehr Sonnenschein, vor allem am Vormittag. Im Tagesverlauf tauchen wie gewohnt Quellwolken im Gebirge auf, von Osten her können am Nachmittag gelegentliche Regenschauer aufziehen, speziell im Lungau und in Teilen des Pongaus und Pinzgaus. Gewitter sind erneut nur sehr selten dabei, trocken und sonnig bleibt es im Flachgau und zumeist auch im Tennengau (Randbereich, ganz im Südosten in Richtung Dachstein leicht erhöhtes Risiko für kurze Regenschauer). Der Wind weht im nördlichen Flachgau schwach bis mäßig aus Ost (Spitzen um 40 km/h). Frühwerte: 4 bis 10 Grad, Höchsttemperaturen: 19 bis 25 Grad.
Übermorgen,
Thursday
Am Donnerstag geht es zunächst recht sonnig weiter, ein paar hohe Wolkenfelder mischen mit. Etwas labilere Luft als zuletzt macht sich im Gebirge bemerkbar, am späten Nachmittag steigt hier das Schauer- und Gewitterrisiko merklich an, vor allem im Pinzgau, Pongau und Lungau. Trocken und sonnig bleibt es im Flachgau. Frühwerte: 5 bis 11 Grad, Höchsttemperaturen: 21 bis 26 Grad.
Friday,
02.06.
Am Freitag folgen am Nachmittag im gesamten Bergland Schauer und Gewitter, am ehesten trocken verbleibt man wiederum im Flachgau. Schwacher bis mäßiger Nordwind hält hier die Gewitter fern. Höchsttemperaturen: 20 bis 25 Grad.
Saturday,
03.06.
Aus heutiger Sicht zeigt sich der Samstag ein wenig kühler, am Nachmittag mischen im Gebirge örtlich Schauer und Gewitter mit. Weiterhin trocken, aber teils recht windig zeigt sich der Flachgau. Höchstwerte: 18 bis 24 Grad.
Quelle: GeoSphere Austria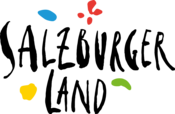 Find Accommodation
Salzburg
2,091 Hotels, Holiday apartments...
1,797 Offers and All-inclusive prices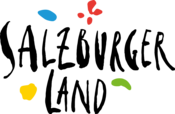 Events
29.05. - 25.09.

respectively Mon

31.05. - 13.09.

respectively Wed

02.06. - 04.06.

every day

02.06.

02.06.