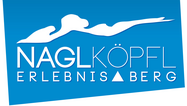 Prices ski passes

Piesendorf Niedernsill
Payment options


High season
2022/23
Adults
Children
1 Day
€ 20.50
€ 11.30

1 Day

from 12:00
€ 12.90
€ 7.50

1 Day

from 14:00
€ 9.10
€ 5.10

1 Day

to 13:00
€ 12.90
€ 7.50
3 Days
€ 55.40
€ 27.60
6 Days
€ 98.10
€ 49.90
Seasonal pass
€ 204.80
€ 88.70
Explanatory notes Prices
Family Tickets
Half day ticket € 31.40
1 day ticket € 49.80
Season ticket € 270.10
Fun afternoon ticket - valid from 12 noon for 3 hours
Skiing, SnowTubing, Trampoline adult € 24.60 | child € 16.90
SnowTubing
1 x SnowTubing € 3.10
3 x SnowTubing € 7.70
Zipflbob
Rental fee € 3.10
Trampoline
6 minutes € 1.00
Tandem Flights
Price on request
Group rate: one free ticket for every 10 people
Children: Year of birth 2007 to 2016 (evidence of age necessary)
Children born 2017 (evidence of age necessary) or younger are transported free of charge when accompanied by parents.
The cards are not transferable!
All prices in Euro incl. VAT
Debit and credit cards are accepted.
Prices are subject to change!
Alpincard and Superskicard valid!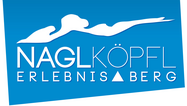 Find Accommodation
Piesendorf Niedernsill
2 Hotels, Holiday apartments...
Webcams