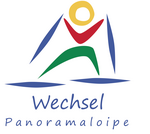 Cross-country skiing
Wechsel Panoramaloipe
1.300 - 1.550m
The Nordic Skiing region Wechsel !
The cross-country experience in snow-sure altitude and a fascinating landscape!
The unique Wechsel Panorama Trail offers 100 km of trails in 1,000 to 1,500 m above sea! The trail is groomed with the latest equipment in classic and skating technique and maintained. The varied terrain provides optimal performance for each country ski trails and runs through the municipalities of Trattenbach, Kirchberg at the Wechsel, St. Corona at the Wechsel, Aspangberg and Mönichkirchen.
The cross-country trails are opend, according the weather conditions, from early December to mid-March, from 9.00 a.m. to 4 p.m. o´clock. Information about the track phone +43/(0)2641-37300 or www.loipeninfo.at (updated daily at 7.30 a.m. o´clock)!
The entry points of the Panorama Trail are:
Steyersberger Schwaig
Feistritzsattel
Chairlift Mariensee
GH Kummerbauerstadl
GH Dissauer
taxi available!
Please make your reservation the day before your trip!
Otterthal, Karl Mayerhofer, 2880 Otterthal 27, Tel. 0664/ 15 12 750 oder 02641/ 82 07*
St. Corona - Taxi Fahrner, 2880 St.Corona, Unternberg 198, Tel. 0676/7512 06 2 oder 0664/340 59 76, E-Mail: kleinbus.fahrner@aon.at
Taxi Picher KO, 2840 Hochegg
+43(0)660 743 28 00
---
Prices
Dayticket: € 10,--
Saison-VIP-CARD: € 80,-
incl. the entrence fee and insurance in case of an accident on our tracks.
Day tickest and reduced ticket for the chairlift Mariensee Erlebnisalm Mariensee up- and downhill: € 21,00
Tickets can be bought at all ticketpoints and at the office Wechsel-Panoramaloipe, 2880 Kirchberg am Wechsel, Markt 63
---
Stopping possibilities
Steyersberger Schwaig, GH Dissauer, GH Kummerbauerstadl, StoaAlm.
---
Current cross-country skiing trails info
Website

E-Mail

Telephone

+43 2641 37300
Cross-country skiing trails Overview
10
classic cross-country skiing trails
116 km
Aktuelle Infos über die geöffenten Einstiegstellen finden Sie unter www.loipeninfo.at
10
High altitude trails
70 km
Wechsel-Panoramaloipe ist einzigartig, weil sie nicht in einem Talkessel, sondern auf ihrer gesamten Strecke in einer Höhe zwischen 1.000-1.500 m angelegt ist. Dies garantiert neben einer hohen Schneesicherheit auch wunderschöne Panoramablicke über Schneeberg, Raxalpe und die umliegenden Regionen bis weit in das Wiener Becken.
Various
Rental
Cross-country ski Service

Contact Tourist information office
Wechsel-Panoramaloipe
Address

Markt 63, A-2880 Kirchberg am Wechsel

Telephone

+43 (0)2641 37300

E-Mail

Homepage
Most popular cross-country regions