Accommodation
Bergliebe Klippitztörl
- Bad Sankt Leonhard im Lavanttal
Bergliebe Klippitztörl
9462 Bad Sankt Leonhard (Klippitztörl)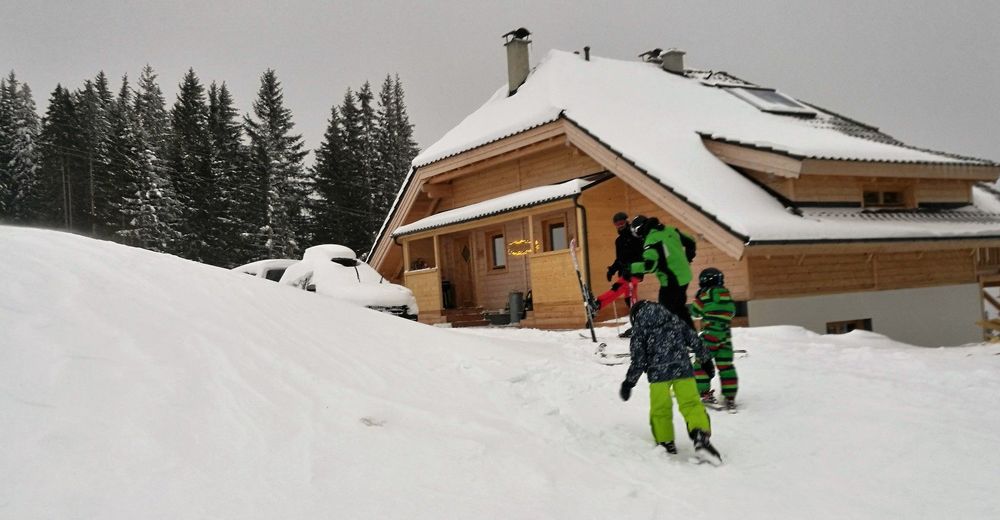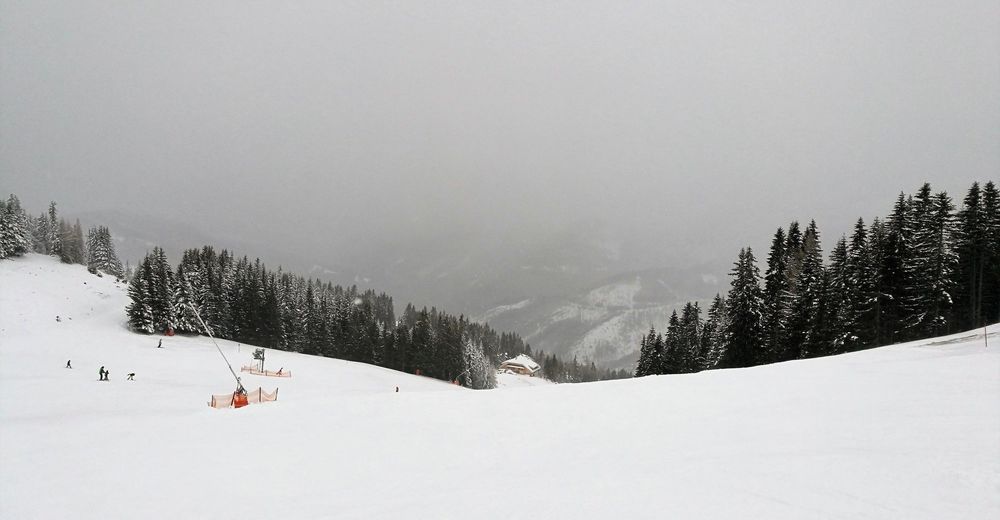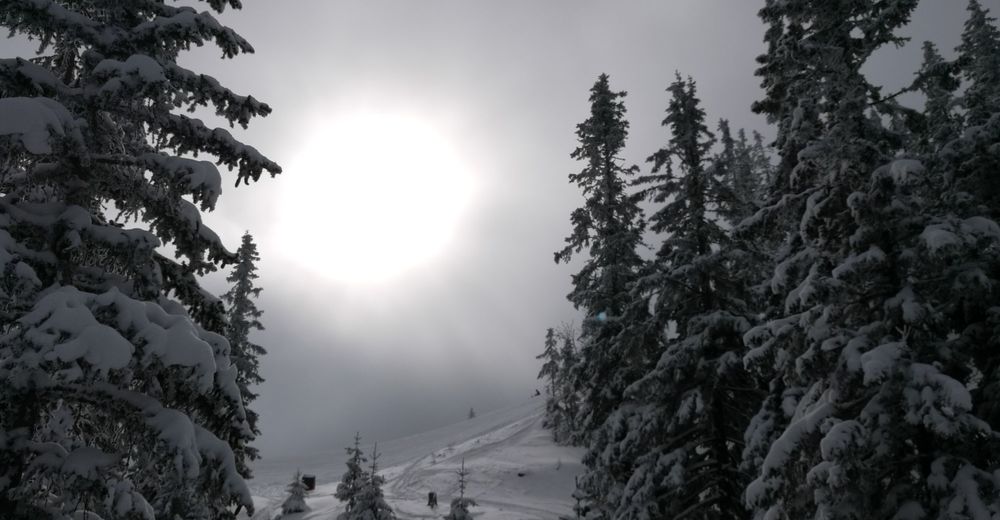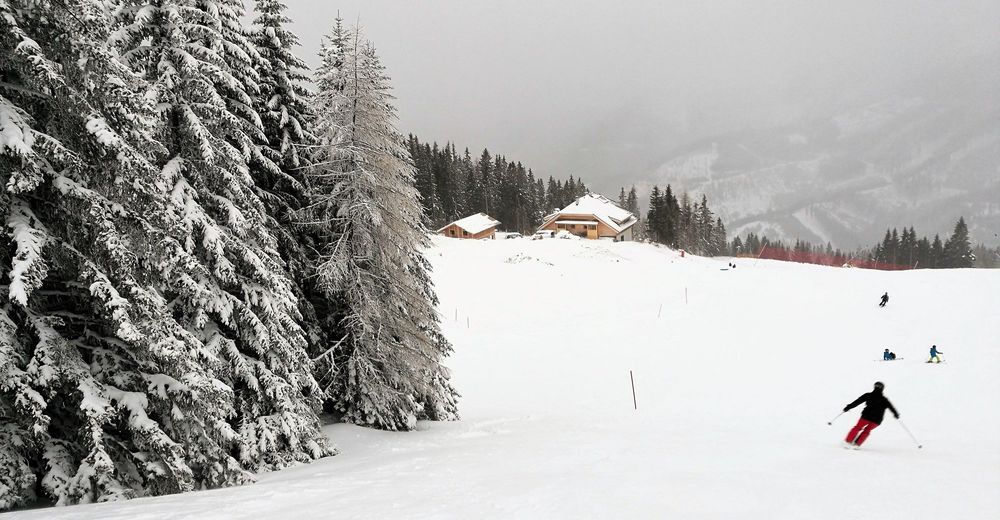 Luxus Skihütte für 10 Personen direkt an der Skipiste
Unsere Skihütte liegt direkt im Skigebiet Klippitztörl - direkt neben der Skipiste - auf 1600 Meter Höhe und bietet dadurch sehr gute Schneeverhältnisse! Zwei PKW-Stellplätze auf dem Grund sorgen für bequemes Zufahren.
Unsere Skihütte teilt sich auf drei Etagen auf:
Küche und großzügiger Essbereich, Wohnraum mit Kamin, Panoramagalerie mit Leseecke, 4 Schlafräume (3 Zimmer mit Doppelbett, 1 Zimmer mit Doppelbett und Stockbett), 2 Bäder, 3 Toiletten, Vorraum mit Garderobe, Wellnessraum mit Sauna und Liegen, seperate Abstellkammer, Skistall.
Wohnen und genießen auf mehr als 170 m².
Besondere Highlights sind unsere großzügige Sonnenterrasse mit Liegen (UG2), ein geschützter Balkon anschließend an den Essbereich (EG1) sowie ein kleiner Balkon zu einem Schlafzimmer mit Hängesessel (UG1). Die Hütte steht auf einem herrlichen Hanggrundstück, das von Ihnen nach Lust und Laune genutzt werden kann.
Um Ihren Aufenthalt noch komfortabler zu gestalten, stellen wir Ihnen alltägliche Dinge zur Verfügung: Handseife, Geschirrspülmittel, Geschirrspültabs, Toilettenpapier, Geschirrtücher, Wettex Tücher und Schwämmchen, Gästehandtücher.
Auch die Kleinen unter uns begrüßen wir herzlichst in unseren Hütten und stellen gerne Gitterbetten inkl. Bettwäsche sowie Kinderhochstühle zur Verfügung.
Ausstattung:
Wasserkocher, Geschirrspüler, Backofen, Ceranfeld, Kaffeefiltermaschine, Nespresso-Kapselmaschine, Mikrowelle, zwei Fernseher,
Bettwäsche- und Handtuchset (ein Handtuch, ein Badetuch),
Der Umwelt zuliebe:
Natürliche Baumaterialien und unsere Solaranlage kombiniert mit einer ökologischen Pelletsheizung sorgen für Wärme durch Fussbodenheizung in allen Räumen sowie Warmwasser.
www.klippitztörl.at
Availability
Bergliebe Klippitztörl
information on request
available
not available
In der Hauptsaison können wir unsere Hütte nur wochenweise vermieten. Danke für Ihr Verständnis.
Offers Summer
Bergliebe Klippitztörl
Active holiday / Family holiday / Walking holidays
Valid of 01.05.2021 to 28.06.2021
Active holiday / Family holiday / Walking holidays
Valid of 26.06.2021 to 04.09.2021
Prices
Nebensaison
03.04.2021 - 19.06.2021
05.09.2021 - 18.12.2021
Hauptsaison
26.06.2021 - 04.09.2021
08.01.2022 - 29.01.2022
07.01.2023 - 28.01.2023
Hochsaison
05.02.2022 - 26.02.2022
17.12.2022 - 31.12.2022
Explanatory notes:
Wir können in der Hauptsaison ausschließlich wochenweise vermieten. Danke für Ihr Verständnis!
Zuzüglich zum Wochen-Mietpreis:
Endreinigung: 180 Euro
Energiepauschale: Sommersaison (April-September): 70 Euro/Wintersaison (Oktober-März): 120 Euro
Bett- und Handtuchset: 14 Euro/Person (Handtuchset: ein Handtuch, ein Badetuch)
Ortstaxe: 2,10 Euro/Person (ab 16 Jahre)
Kaution: 300 Euro