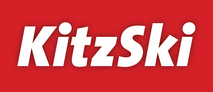 Offer
Hotel Sonnalp
© Josef Mayer - Picasa
© Josef Mayer - Picasa
© Josef Mayer - Picasa
© Josef Mayer - Picasa
© Josef Mayer - Picasa
© Josef Mayer - Picasa
© Josef Mayer
Sunskiing Package (3 - 7 nights including ski pass)
Offers including ski pass / Ski packages
Validity

12.03.2023 to 29.03.2023

Description

Enjoy 3 – 7 nights with half board including ski pass!!!

What is icludet in this price?

3, 4, 5, 6 or 7 nights with half board
2-, 3-, 4-, 5- or 6 days ski pass of the skiing area Kirchberg – Kitzbühel – Pass Thurn
free transfer to the "Maierl I" – cable car with our hotel bus daily from 9-11a.m.
free use of our ski room with skishoe-heating
free use of the sauna area daily from 16:00 - 20:00 p.m.
free unse of the indoor pool
free WIFI in the whole hotel

Explanatory note

Please note that there is to pay in addition the local tax of € 2,00 per adult (from 16 years) per night.
---
3 Nights
12.03.2023 to 29.03.2023
---
4 Nights
12.03.2023 to 29.03.2023
---
5 Nights
12.03.2023 to 29.03.2023
---
6 Nights
12.03.2023 to 29.03.2023
---
7 Nights
12.03.2023 to 29.03.2023
Hotel

140 Beds, 69 Room

Frau Karin Brudermann

Almweg 22, 6365 Kirchberg/Tirol - Arrival