Hotel Kirchenwirt
6365 Kirchberg in Tirol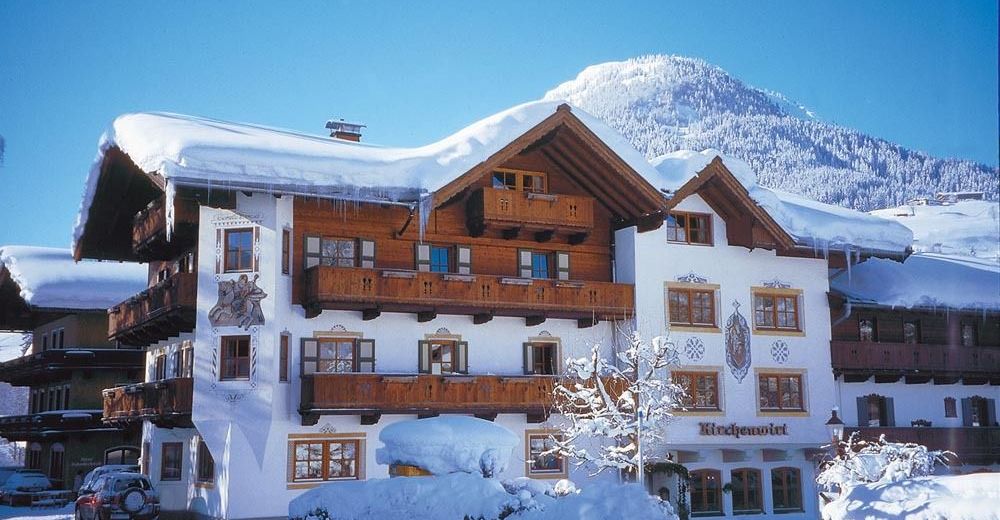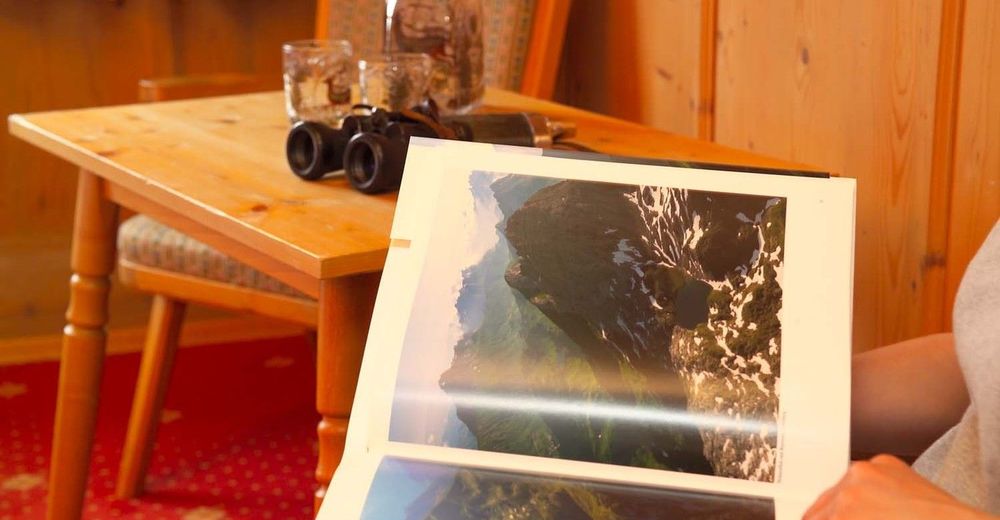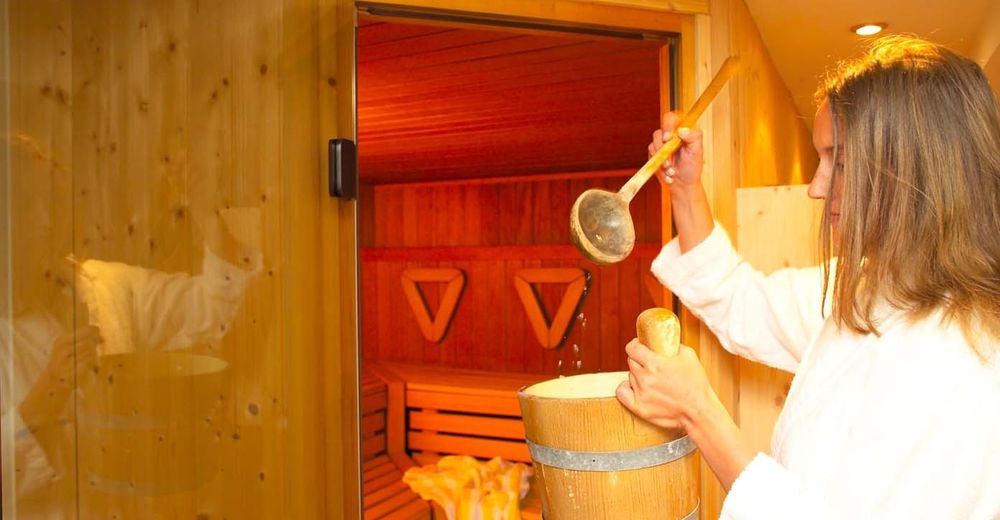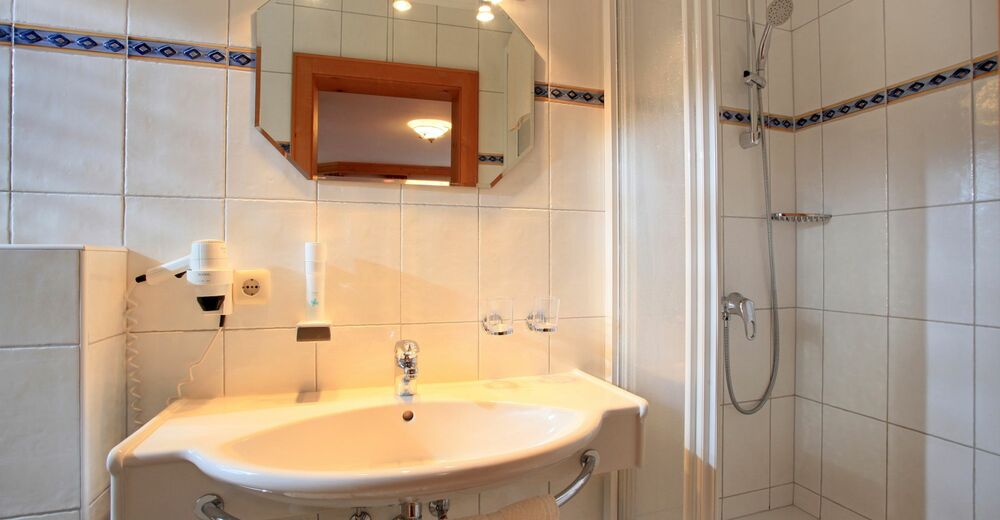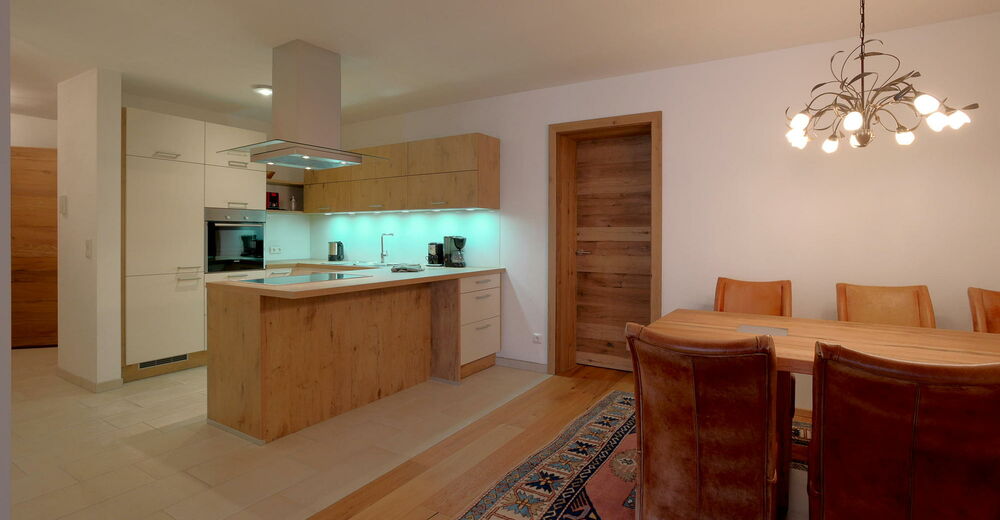 Hotel Kirchenwirt - Ihr Hotel in Kirchberg - Tirol im Herzen der Kitzbüheler Alpen
Lage
Inmitten einer wunderschönen Bergwelt im Herzen der Kitzbühler Alpen liegt Kirchberg in Tirol. Zentral und doch ruhig gelegen befindet sich ihr Wohlfühlhotel, der Kirchenwirt.
Genießen Sie Ihren Urlaub in einem Tal, dessen bäuerliche Tradition bis heute im Einklang mit der Natur steht, und die Jahreszeiten das kulturelle Leben prägen.
Lassen Sie sich von uns verwöhnen
Genießen Sie in den gemütlichen Tiroler Stuben des Kirchenwirts Wildspezialitäten aus der eigenen Jagd, Gustostückerl vom Lamm aus unserer kleinen Landwirtschaft, sowie regionale, zeitgemäße Küche. Am Stammtisch bei einem guten Glas Wein beisammen sitzen und mit den Einheimischen über Land und Leute plaudern.
Der Kirchenwirt ist der Initiative zur Erhaltung der Tiroler Wirtshauskultur angeschlossen, die in Ihren Kriterien unter anderem die Vermeidung von Convenience Produkten stehen hat.
Der Junior- wie auch der Senior-Chef sind leidenschaftliche Jäger und betreiben eine kleine Landwirtschaft - dies spiegelt sich natürlich auch auf der Speisekarte unseres Restaurants wider. Auf Anfrage haben Sie bei uns sogar die Möglichkeit, Wild zu beobachten oder auf die Jagd zu gehen!
Wohnen & Wohlfühlen
Die Zimmer des Kirchenwirts in Kirchberg sind liebevoll mit viel Holz im typischen Tiroler Stil möbliert und haben großteils Balkon. Zur Ausstattung gehören: Flat TV, Dusche/WC, Telefon, Zimmersafe, Fön, Allergikerbettwäsche kann bereitgestellt werden
Unsere Appartements sind gemütlich und komfortabel eingerichtet mit Blick auf die umliegende Bergwelt und mit einem Kachelofen für kuschelige Abende ausgestattet.
Entspannen in unserem Wellness-Bereich
Nach einem sportlich aktiven, ereignisreichen Tag kann man in der Sauna oder im Dampfbad entspannen und die Bräune im Solarium vertiefen. Die Wellnessannehmlichkeiten können Sie täglich von 16:00 bis 19:00 Uhr kostenlos nutzen.
Wir freuen uns schon auf Ihr Kommen - Familie Göderer
Allgemeine Verfügbarkeit
Hotel Kirchenwirt
information on request
available
Hotel und Appartements Kirchenwirt - buchbar von Samstag bis Samstag - geänderte oder abweichende Anreisetage, bzw. eine kürzere Aufenthaltsdauer bitte direkt anfragen!
Offers Winter
Hotel Kirchenwirt
Active holiday / Holiday with hiking guide
6 Nights: 19.05.2022 to 16.10.2022
Das Landschaftsschutzgebiet Aschau bietet Ihnen, in Begleitung eines erfahrenen Pirschführers, die Möglichkeit, Wild zu beobachten und auch Abschüsse zu tätigen. - 7 Übernachtungen mit Halbpension...
Offers Summer
Hotel Kirchenwirt
Prices
per unit / per night
| Breakfast
per unit / per night
| Breakfast
per unit / per night
| Breakfast
2 Personen from
145.00 €
3 Personen from
190.00 €
4 Personen from
235.00 €
5 Personen from
280.00 €
6 Personen from
325.00 €
7 Personen from
370.00 €
Double Room
per person / per night
| Breakfast
Shared Room
per person / per night
| Breakfast
Single room
per person / per night
| Breakfast
per unit / per night
| Breakfast
+ 50,00 €
pro Objekt / pro Aufenthalt
per unit / per night
| Breakfast
+ 50,00 €
pro Objekt / pro Aufenthalt
per unit / per night
| Breakfast
+ 60,00 €
pro Objekt / pro Aufenthalt
per unit / per night
| Breakfast
+ 65,00 €
pro Objekt / pro Aufenthalt
per unit / per night
| Breakfast
per unit / per night
| Breakfast
per unit / per night
| Breakfast
2 Personen from
160.00 €
3 Personen from
205.00 €
4 Personen from
250.00 €
5 Personen from
295.00 €
6 Personen from
340.00 €
7 Personen from
365.00 €
Double Room
per person / per night
| Breakfast
Shared Room
per person / per night
| Breakfast
Single room
per person / per night
| Breakfast
per unit / per night
| Breakfast
+ 50,00 €
pro Objekt / pro Aufenthalt
per unit / per night
| Breakfast
+ 50,00 €
pro Objekt / pro Aufenthalt
per unit / per night
| Breakfast
+ 60,00 €
pro Objekt / pro Aufenthalt
per unit / per night
| Breakfast
+ 65,00 €
pro Objekt / pro Aufenthalt
per unit / per night
| Breakfast
per unit / per night
| Breakfast
per unit / per night
| Breakfast
2 Personen from
145.00 €
3 Personen from
190.00 €
4 Personen from
235.00 €
5 Personen from
280.00 €
6 Personen from
325.00 €
7 Personen from
350.00 €
Double Room
per person / per night
| Breakfast
Shared Room
per person / per night
| Breakfast
Single room
per person / per night
| Breakfast
per unit / per night
| Breakfast
+ 50,00 €
pro Objekt / pro Aufenthalt
per unit / per night
| Breakfast
+ 50,00 €
pro Objekt / pro Aufenthalt
per unit / per night
| Breakfast
+ 60,00 €
pro Objekt / pro Aufenthalt
per unit / per night
| Breakfast
+ 65,00 €
pro Objekt / pro Aufenthalt
per unit / per night
| Breakfast
per unit / per night
| Breakfast
per unit / per night
| Breakfast
2 Personen from
205.00 €
3 Personen from
255.00 €
4 Personen from
300.00 €
5 Personen from
345.00 €
6 Personen from
390.00 €
7 Personen from
415.00 €
Double Room
per person / per night
| Breakfast
Shared Room
per person / per night
| Breakfast
Single room
per person / per night
| Breakfast
per unit / per night
| Breakfast
+ 50,00 €
pro Objekt / pro Aufenthalt
per unit / per night
| Breakfast
+ 50,00 €
pro Objekt / pro Aufenthalt
per unit / per night
| Breakfast
+ 60,00 €
pro Objekt / pro Aufenthalt
per unit / per night
| Breakfast
+ 65,00 €
pro Objekt / pro Aufenthalt
per unit / per night
| Breakfast
per unit / per night
| Breakfast
per unit / per night
| Breakfast
2 Personen from
225.00 €
3 Personen from
275.00 €
4 Personen from
305.00 €
Double Room
per person / per night
| Breakfast
Shared Room
per person / per night
| Breakfast
Single room
per person / per night
| Breakfast
per unit / per night
| Breakfast
+ 50,00 €
pro Objekt / pro Aufenthalt
per unit / per night
| Breakfast
+ 50,00 €
pro Objekt / pro Aufenthalt
per unit / per night
| Breakfast
+ 60,00 €
pro Objekt / pro Aufenthalt
per unit / per night
| Breakfast
+ 65,00 €
pro Objekt / pro Aufenthalt
WINTER NS
07.01.2023 - 03.02.2023
11.03.2023 - 31.03.2023
per unit / per night
| Breakfast
per unit / per night
| Breakfast
per unit / per night
| Breakfast
2 Personen from
205.00 €
3 Personen from
255.00 €
4 Personen from
300.00 €
5 Personen from
345.00 €
6 Personen from
390.00 €
7 Personen from
415.00 €
Double Room
per person / per night
| Breakfast
Shared Room
per person / per night
| Breakfast
Single room
per person / per night
| Breakfast
per unit / per night
| Breakfast
+ 50,00 €
pro Objekt / pro Aufenthalt
per unit / per night
| Breakfast
+ 50,00 €
pro Objekt / pro Aufenthalt
per unit / per night
| Breakfast
+ 60,00 €
pro Objekt / pro Aufenthalt
per unit / per night
| Breakfast
+ 65,00 €
pro Objekt / pro Aufenthalt
Double Room
per person / per night
| Breakfast
Shared Room
per person / per night
| Breakfast
Single room
per person / per night
| Breakfast
per unit / per night
| Breakfast
+ 50,00 €
pro Objekt / pro Aufenthalt
per unit / per night
| Breakfast
+ 50,00 €
pro Objekt / pro Aufenthalt
per unit / per night
| Breakfast
+ 60,00 €
pro Objekt / pro Aufenthalt
per unit / per night
| Breakfast
+ 65,00 €
pro Objekt / pro Aufenthalt
Preis auf Anfrage außerhalb der Saisonzeiten
Payment methods
Bar, Visa, Mastercard, Bankomat
Explanatory notes:
Aufenthaltsbedingte Ab- und Zuschläge. Alle Preise verstehen sich pro Person und Tag, inklusive Halbpension, je nach Größe und Komfort des Zimmers
Kinderermäßigung im Zimmer von 2 voll zahlenden Personen:
von 2 bis 5,9 Jahren 50%, von 6 bis 11,9 Jahren 30% und ab 12 Jahren 15%
SOMMER
bis 5,9 Jahre frei, von 6 bis 11,9 Jahre 50 %, von 12 bis 14,9 Jahre 30 % und ab 15 Jahren 15 %.
Babybett mit Wäsche € 12,- pro Tag - SOMMER: € 10,--
Zuschlag für einen Aufenthalt unter 4/5 Tagen
Hunde je nach Größe € 9,- bis € 12,- ohne Futter
Room/Apartments
Payment methods

Bar, Visa, Mastercard, Bankomat