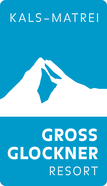 Alpinsport Gratz - shop&rent - Talstation Gondelbahn Kals
Alpinsport Gratz - shop&rent...
Alpinsport Gratz - Hannes Gratz
Großdorf 80, 9981 Kals am Großglockner
Cross country ski rental / Ski rental / Snowboard rental / Ski mountaineering rental / Hiking and climbing shop / sledge rental / sports shop / Ski depot / Ski service / Snowshoe rental / Avalanche airbag backpack rental / Telemark rental /

Öffnungszeiten:
Talstation Gondelbahn

Montag bis Sonntag
08:45 bis 18:00 Uhr


---
Our shop with rental and service station is located directly in Großdorf at the valley station of the gondola lift of the Grossglockner Resort.
In winter this is the ideal starting point for all skiers, snowboarders, ski school visitors and cross-country skiers
The location with the shortest paths to the slopes, ski school meeting point, cross-country ski run, toboggan run ...

---
............
Our offers
Online reservation
Whether ski equipment, snowboard equipment, helmets, ski tour equipment .. with us you can rent everything.
Ski Rental
Who rents drives BETTER and SAFER!
Service from the professional
After a professional service using the latest grinding technology, skiing or snowboarding is fun again and increases your safety.
Offers brands
Whether skis, snowboards, ski boots, helmets, ski tour equipment or ski fashion, we offer cutting-edge models of the leading sports brands!

---
Preise
Book here with ONLINE and save 10%
Alpinsport Gratz ...
leading sports provider in Kals am Großglockner for over 40 years
3 rental and service stations in the Großglockner Resort Kals-Matrei directly on the slopes
exclusively at the Gradonna Mountain Resort **** s
Skitestcenter at the highest point of the Großglockner Resort at 2621m
every year the latest ski models
Online reservation with 10% discount
Alpinsport Gratz - Hannes Gratz
Großdorf 80, 9981 Kals am Großglockner
Cross country ski rental / Ski rental / Snowboard rental / Ski mountaineering rental / Hiking and climbing shop / sledge rental / sports shop / Ski depot / Ski service / Snowshoe rental / Avalanche airbag backpack rental / Telemark rental /

Öffnungszeiten:
Talstation Gondelbahn

Montag bis Sonntag
08:45 bis 18:00 Uhr


---
Information material