Snowkaya Grächen - Chalet...
3925 Grächen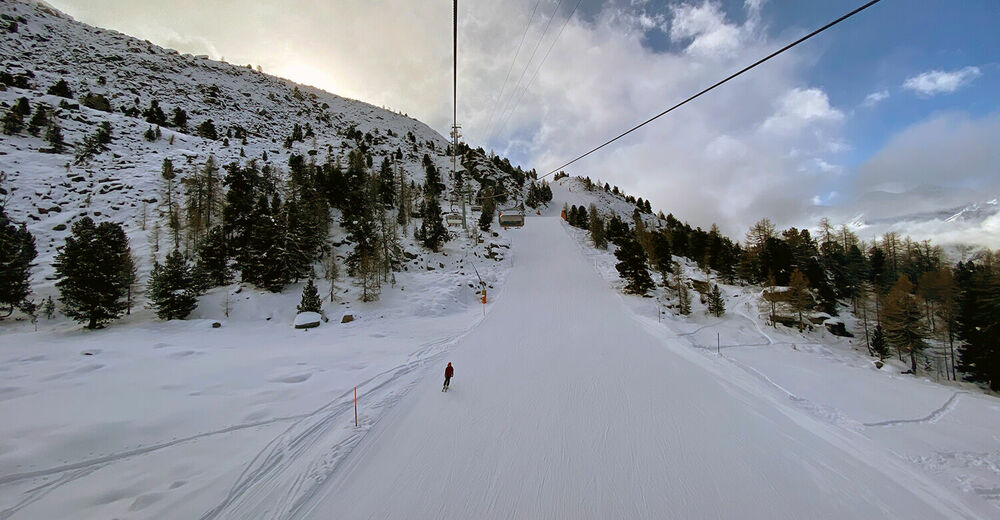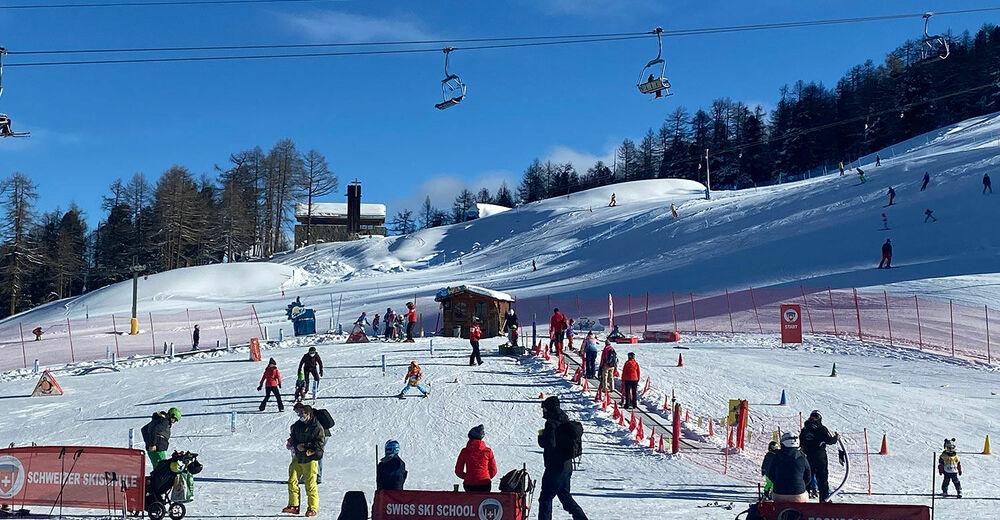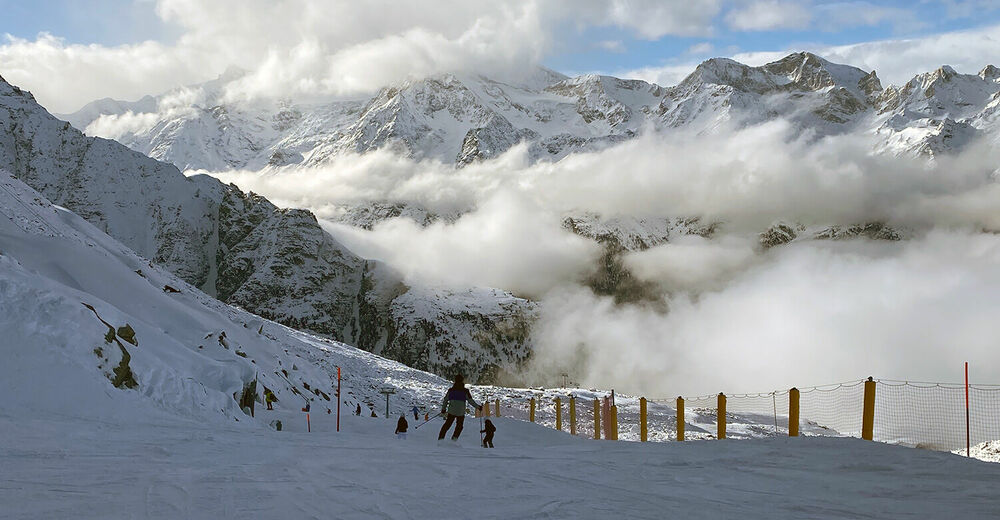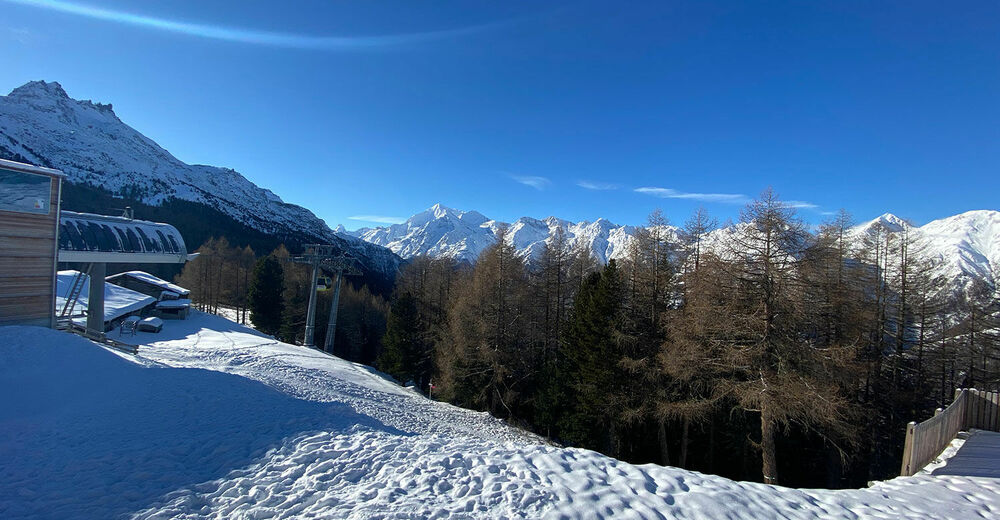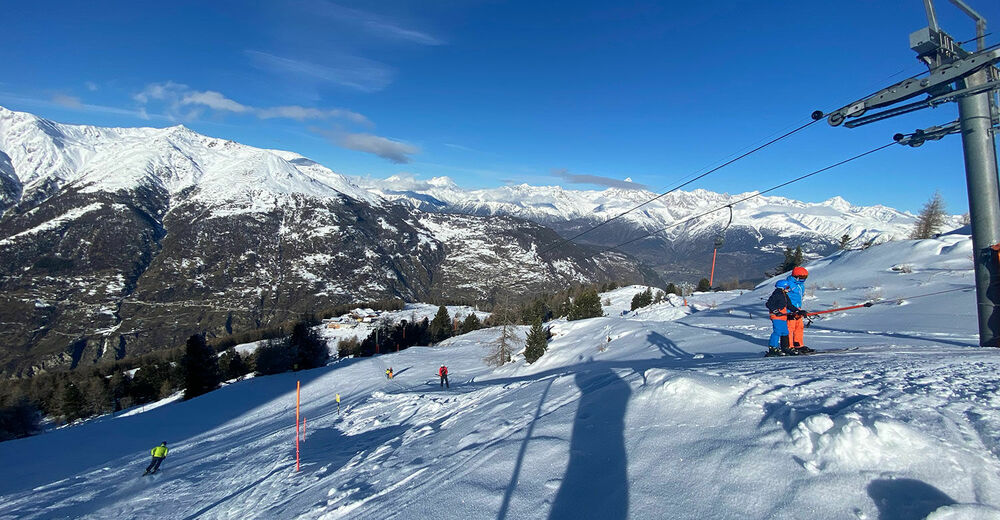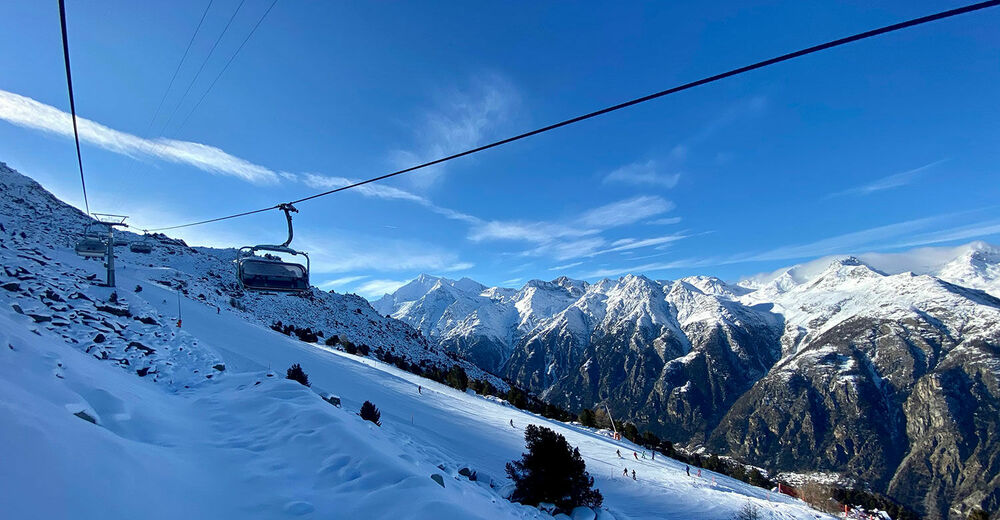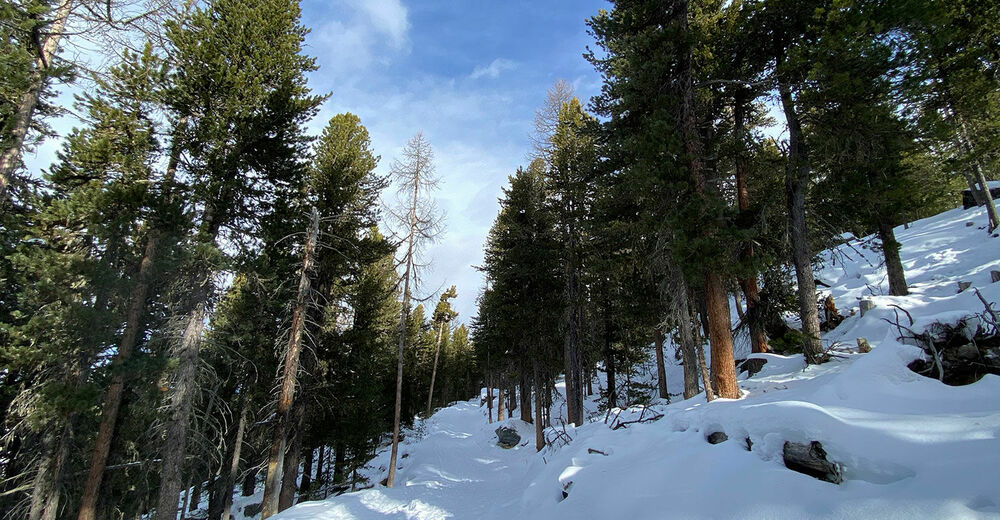 SnowKaya Grächen - Chalet Jungtalblick
Chalet Jungtalblick, centrally located in the heart of car-free Grächen!
Chalet Jungtalblick is located in the car-free part of Grächen. You can only drive to the village square by car. From there you walk 5 minutes to the Chalet Jungtalblick. The walk is even, a very easy 400m walk in length. You can use one of our standard handcarts to transport your suitcases, or you can have your luggage brought with an electric taxi.
Once arrived, everything is within easy walking distance. Supermarkets, shops & restaurants are only minutes away, and the walk to the gondola will take you 5-10 minutes (about 600m, also very even).
Chalet Jungtalblick offers 3 individual aparments over 3 levels. Our 3 apartments have been named after the 3 main "Zauberwasser" irrigation channels of Grächen: Drieri, Chilcherie & Eggeri. All apartments can be accessed by the Chalet's staircase, and offer their own kitchen, bathrooms and living area.
Apartment Drieri (Ground Floor) offers 2 bedrooms (sleeps max 4-5).
Apartments Chilcheri & Eggeri (1st & 2nd Floor) offer 3 bedrooms each, and each enjoy large balconies on the south and west side. (sleep max 5-6).
The apartments offers free Wi-Fi, and all your linen is included. A communal washing machine and dryer can be found in the basement and can be used free of charge. Behind the Chalet you will find a storage room where you can leave gear such as snow or bike equipment.
The small and traditional village of Grächen has something to offer for everyone, any time of year. More affordable than some of its neighbours such as Zermatt & Saas-Fee, it allows for a relaxed and authentic visit this this part of Wallis. It offers a variaty of activities for young and old, and can be used as a perfect base to also visit the surrounding areas, including Zermatt, Saas-Fee and the Aletsch Arena.
Getting to Chalet Jungtalblick: Chalet Jungtalblick is located in the car-free zone of Grächen. You can only drive to the village square/church by car, and from there you continue on foot, or by electrical taxi, to Chalet Jungtalblick.
On Foot: From the Dorfplatz, pass the Denner store, then House 185 and carry on straight. In front of the House Beny the path goes down to the right. Then immediately take the narrow private path to the left, it leads directly to Chalet Jungtalblick.
On your arrival, you have 2 options in regards to getting your luggage to your apartment:
1. Luggage Trolley
Park your car at the village square (Dorfplatz), where you have 1 hour free parking. Walk to the apartment, get your apartment key as well as a luggage trolley (located in the green shed). Return to car, transport your luggage to Chalet Jungtalblick, and then return to Dorfplatz to go park your car in your longterm parking. Please do not leave the luggage trolleys unattended in the village.
2. Electric Taxi
Order an electro taxi to drive you and your bags to the apartment. Tel. +41 (0)79 755 60 60 (When you drive through St. Niklaus, you can already give them a call). Cost Approx. CHF 20-25. Transport can only be carried out from or to the luggage racks. These are located on the village square and parking Millegga. Guests are requested to unload their luggage right next to the luggage racks.
A simply magical fairytale awaits you.
Allgemeine Verfügbarkeit
Snowkaya Grächen - Chalet Jungtalblick
information on request
available
not available
KW
Mon
Tue
Wed
Thu
Fri
Sat
Sun
1
2
3
4
5
6
7
8
9
10
11
12
13
14
15
16
17
18
19
20
21
22
23
24
25
26
27
28
KW
Mon
Tue
Wed
Thu
Fri
Sat
Sun
1
2
3
4
5
6
7
8
9
10
11
12
13
14
15
16
17
18
19
20
21
22
23
24
25
26
27
28
Prices
MS 21-22
09.01.2022 - 29.01.2022
13.03.2022 - 17.04.2022
Apartment Eggeri
(Apartment)
per unit / per night
Apartment Eggeri
(Apartment)
per unit / per night
Preis auf Anfrage außerhalb der Saisonzeiten
Payment methods
Credit Card, Bank Transfer
Explanatory notes:
Additional costs for final cleaning, bed linen and tax:
Final cleaning: CHF 120
Bed linen: CHF 20 per Person
Tourist tax: CHF 3.80 per adult & CHF 1.90 per child (6-16 years) / per night
Room/Apartments
Payment methods

Credit Card, Bank Transfer