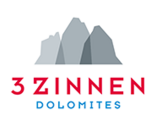 Offer
Hotel Moritz
© 3 Zinnen Dolomites / Manuel Kottersteger - Manuel Kottersteger
© www.focus-fotodesign.it arnold ritter
© www.focus-fotodesign.it arnold ritter - ARNOLD RITTER 0039 335704041 arnold ritter
© www.focus-fotodesign.it arnold ritter - ARNOLD RITTER 0039 335704041 arnold ritter
© www.focus-fotodesign.it - arnold ritter
© IDM Südtirol-Alto Adige/Manuel Kottersteger - Manuel Kottersteger
© www.focus-fotodesign.it arnold ritter - ARNOLD RITTER 0039 335704041 arnold ritter
© www.focus-fotodesign.it - arnold ritter
© www.focus-fotodesign.it arnold ritter - ARNOLD RITTER 0039 335704041 arnold ritter
Pack your suitcases! … Ready! … Early summer holiday!
Mountainbike vacation / Walking holidays / Motorbiking holiday
Validity

10.06.2023 to 07.07.2023

Description

You love the warm early summer sun, the fresh air of the Dolomites and a little time out in June? Then we have just the right thing for you! True to the motto " Always be yourself, unless you can be on a short holiday. Then be on a short holiday!", we'll send you off towards the early summer for a few days in June! Ideal for spontaneous vacationers and all those who want it to be!

What you can look forward to:

Delicious breakfast buffet with many regional and homemade products included
Welcome aperitif
Free use of the whirlpool and our sauna world (daily from 15.00 - 19.00 o'clock)

Explanatory note

3 nights in the standard room from 210,00 € per person
3 nights in the Standart Plus room from 222,00 € per person
3 nights in the comford o superior room from 240,00 € per person
Minimum stay of 3 nights. However, the number of nights can be extended as desired.
---
3 Nights
10.06.2023 to 07.07.2023
double room (Double Room)
Overnight stay including breakfast
---
7 Nights
10.06.2023 to 07.07.2023
double room (Double Room)
Overnight stay including breakfast
Hotel

52 Beds, 31 Room

Stefano Guerreschi

St. Johannesstr. 33, 39034 Toblach - Arrival