Hotel Restaurant Kirchenwirt
9546 Bad Kleinkirchheim
© Gruber Michael - GRUBER Michael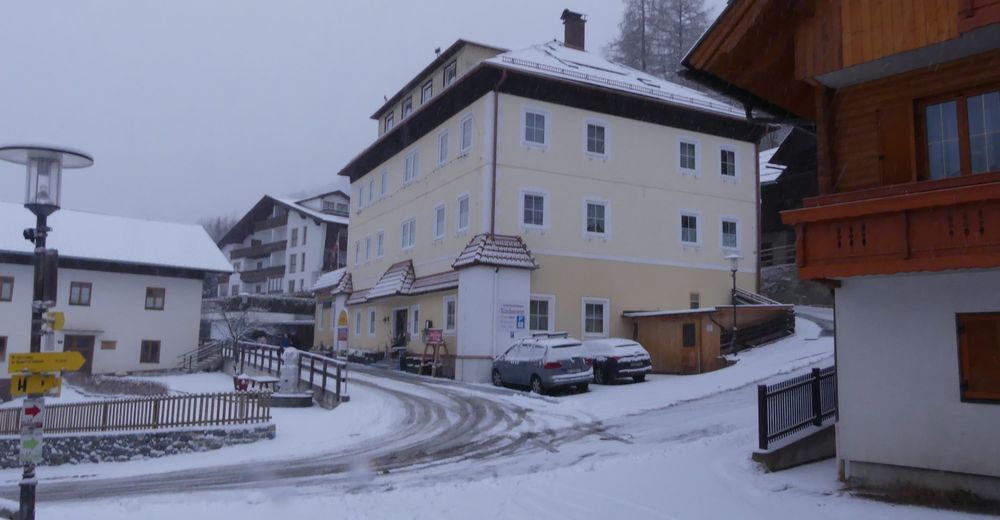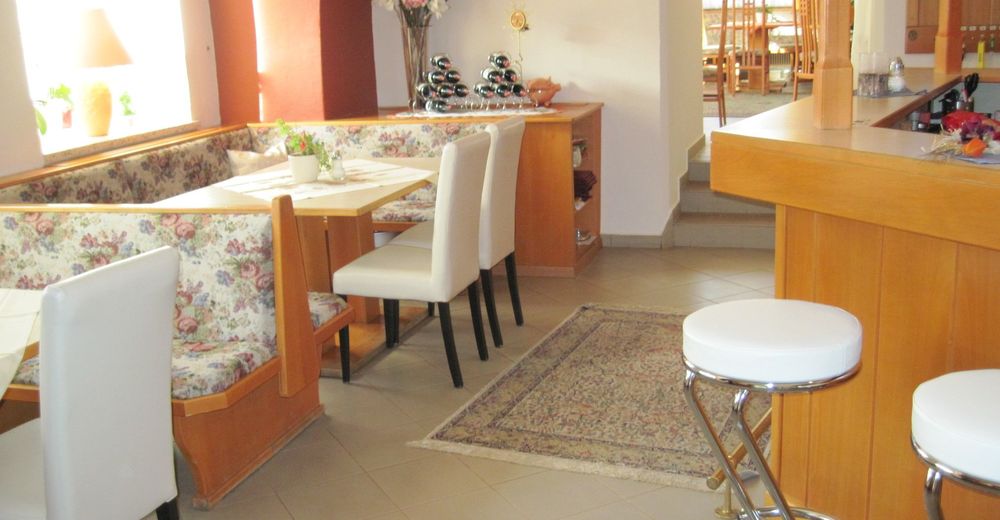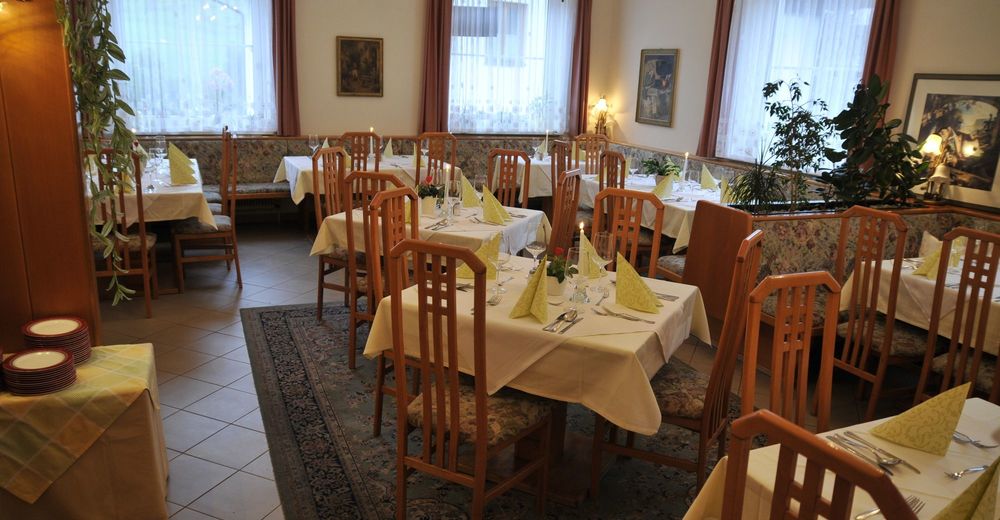 Bad Kleinkirchheimer Kirchenwirt*** ideally located in the center
We are not the largest, best and newest hotel, but with us coziness and the family is very important
In 3 minutes by foot can be reached: the Kaiserburg cabel car and the thermal sauna spa center Römerbad
---
**The Bad Kleinkirchheimer Kirchenwirt *** is situated on the sunny side in a quiet location off the main road, right in the center of the Ski World Cup resort of Bad Kleinkirchheim.
In 2-3 minutes by feet you can be reached: the Kaiserburg cabel car with the rise of the entire skiing and hiking area, the thermal sauna spa center Römerbad, ski rentals, ski school and the cross-country trails.**
---
The hotel offers
double, triple and family rooms with shower, toilet, hair dryer, flat-screen cable TV and radio.
oAn infrared sauna is available free of charge.
The restaurant serves Carinthian and international cuisine. (halfboard)
bar, a beer garden, sun terrace
free parking
carport (€ 12,00 per night)
Ski passes – direktly in the hotel.
Wi-Fi is free of charge.
Our hospitality and the family-oriented feeling of well-being should make you want to relax and enjoy your holiday. Families, groups, clubs, friends or just people who are looking for an alternative to everyday life are just right with us
---
Allgemeine Verfügbarkeit Hotel Restaurant Kirchenwirt
information on request
available
closed
Offers Winter Hotel Restaurant Kirchenwirt
Offers Summer Hotel Restaurant Kirchenwirt
Prices
Hauptsaison Winter
30.01.2021 - 04.04.2021
Doppelzimmer Typ B 20-25 m2 (Doppelzimmer)
per person / per night
Local tax
per person / per night
Doppelzimmer Typ A 20-25 m2 mit Panoramablick (Doppelzimmer)
per night
Local tax
per person / per night
Dreibettzimmer Typ A 20-25 m2 (Mehrbettzimmer)
per night
Local tax
per person / per night
Dreibettzimmer Typ B 20-25 m2 (Mehrbettzimmer)
per night
Local tax
per person / per night
Vierbettzimmer Typ B 20-25 m2 (Mehrbettzimmer)
per night
Local tax
per person / per night
kleines Familienzimmer (Mansarde) ca 20-25 m2 (Familienzimmer)
per night
Local tax
per person / per night
Familienzimmer Typ C 32-36 m2 (Familienzimmer)
per night
Local tax
per person / per night
Nebensaison Sommer
13.05.2021 - 02.07.2021 02.09.2021 - 24.10.2021
Doppelzimmer Typ B 20-25 m2 (Doppelzimmer)
per person / per night
Local tax
per person / per night
Doppelzimmer Typ A 20-25 m2 mit Panoramablick (Doppelzimmer)
per night
Local tax
per person / per night
Dreibettzimmer Typ A 20-25 m2 (Mehrbettzimmer)
per night
Local tax
per person / per night
Dreibettzimmer Typ B 20-25 m2 (Mehrbettzimmer)
per night
Local tax
per person / per night
Vierbettzimmer Typ B 20-25 m2 (Mehrbettzimmer)
per night
Local tax
per person / per night
kleines Familienzimmer (Mansarde) ca 20-25 m2 (Familienzimmer)
per night
Local tax
per person / per night
Familienzimmer Typ C 32-36 m2 (Familienzimmer)
per night
Local tax
per person / per night
Hauptsaison Sommer
03.07.2021 - 01.09.2021
Doppelzimmer Typ B 20-25 m2 (Doppelzimmer)
per person / per night
Local tax
per person / per night
Doppelzimmer Typ A 20-25 m2 mit Panoramablick (Doppelzimmer)
per night
Local tax
per person / per night
Dreibettzimmer Typ A 20-25 m2 (Mehrbettzimmer)
per night
Local tax
per person / per night
Dreibettzimmer Typ B 20-25 m2 (Mehrbettzimmer)
per night
Local tax
per person / per night
Vierbettzimmer Typ B 20-25 m2 (Mehrbettzimmer)
per night
Local tax
per person / per night
kleines Familienzimmer (Mansarde) ca 20-25 m2 (Familienzimmer)
per night
Local tax
per person / per night
Familienzimmer Typ C 32-36 m2 (Familienzimmer)
per night
Local tax
per person / per night
Doppelzimmer Typ B 20-25 m2 (Doppelzimmer)
per person / per night
Local tax
per person / per night
Doppelzimmer Typ A 20-25 m2 mit Panoramablick (Doppelzimmer)
per night
Local tax
per person / per night
Dreibettzimmer Typ A 20-25 m2 (Mehrbettzimmer)
per night
Local tax
per person / per night
Dreibettzimmer Typ B 20-25 m2 (Mehrbettzimmer)
per night
Local tax
per person / per night
Vierbettzimmer Typ B 20-25 m2 (Mehrbettzimmer)
per night
Local tax
per person / per night
kleines Familienzimmer (Mansarde) ca 20-25 m2 (Familienzimmer)
per night
Local tax
per person / per night
Familienzimmer Typ C 32-36 m2 (Familienzimmer)
per night
Local tax
per person / per night
Payment methods
Barzahlung, Kreditkarten (MasterCard und Visa) Vorüberweisung
Explanatory notes:
Preise pro Person und Nacht (Frühstück oder Halbpension)
je nach Zimmertyp, Belegung, Aufentshaltsdauer und Saison
exklusive der Ortstaxe - inklusive der Mehrwertsteuer

---
Detailierte Preise zu unseren Zimmertypen
---
---
Schicken Sie uns einfach ihre bergfex Anfrage
Wir beantworten Sie gerne und umgehend, und freuen uns
Sie bald schon bei uns in den Nockbergen im Herzen Kärntens begrüßen zu dürfen
Ihre Gastgeber- Familie Aldo & Sabine Kern
..
Bad Kleinkirchheim - Kärnten - Österreich
Room/Apartments
Payment methods

Barzahlung, Kreditkarten (MasterCard und Visa) Vorüberweisung