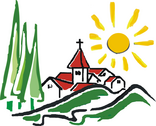 Cross-country skiing
Kniebis Freudenstadt
900 m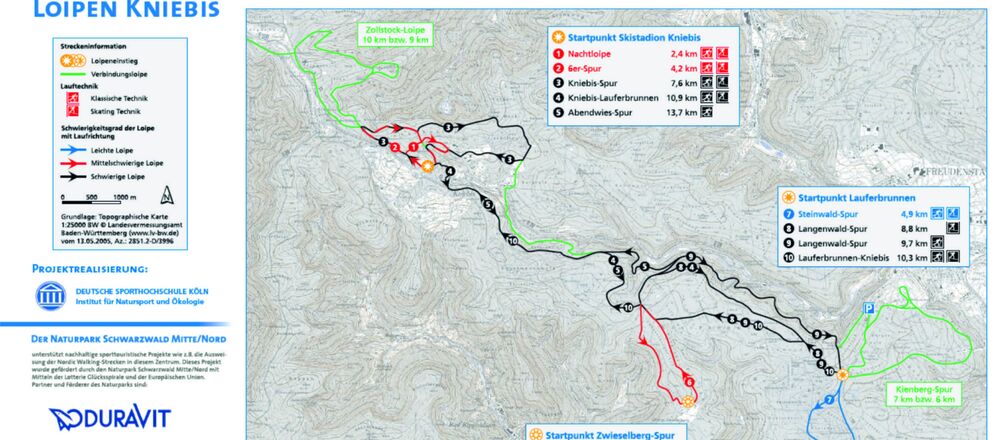 The cross country ski area is located near the Black Forest Panoramic Road and can be reached quickly and easily. Up this panoramic plateau perfect cross-country conditions are offered. The artificially snowed and up to 22 o´clock illuminated night trails guarantee winter fun.
---
Prices
Nur die Nachtloipe ist kostenpflichtig, 2,00 EUR pro Tag oder 30.- EUR die Saisonkarte. Die Familienkarte für die Saison kostet 60.- EUR. Saisonkarten erhältlich in der Skihütte oder im Besucherzentrum an der Schwarzwaldhochstrasse in Kniebis, Tageskarten am Automaten im Skistadion.
---
Stopping possibilities
Direkt am Skistadion befindet sich die Skihütte, ansonsten viele Gastgeber in Freudenstadt und Kniebis, mehr unter: www.kniebis.de, www.freudenstadt.de
---
Current cross-country skiing trails info
Website

E-Mail

Telephone

+49/(0)7442-7570
Cross-country skiing trails
Overview
9
classic cross-country skiing trails
60 km
2
High altitude trails
20 km
Cross-country skiing trails
Various
Sie finden den Skiverleih im Stadion und am Besucherzentrum.
Cross-country ski Service
Contact
Tourist information office
Freudenstadt-Tourismus - Besucherzentrum Schwarzwaldhochstraße
Address

Straßburger Str. 349, D-72250 Freudenstadt-Kniebis

Telephone

+49 7442 7570

Fax

+49 7442 50632

E-Mail

Homepage
Most popular cross-country regions